Established in 2002, Eurocopter Malaysia has a presence in Subang, Miri and Kerteh. It provides maintenance, aircraft modification (retrofit, painting, interior refurbishment and customization), as well logistics support (spare parts, repairs and overhaul).
From January 2014 is known as
Airbus Helicopters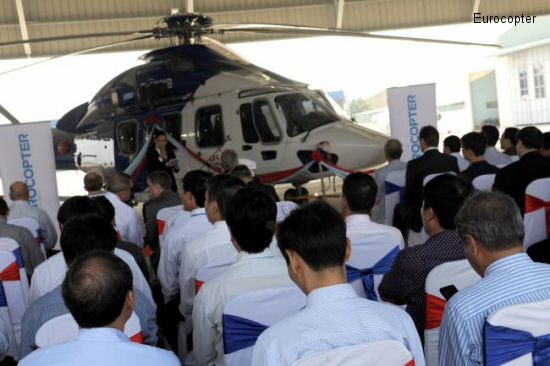 EC175 visits Southern Vietnam Helicopter Company, 11-Dec-13 : The EC175's arrival in Vietnam's southern locale of Vung Tau on 10th December was given a warm welcome by Southern Vietnam Helicopter Company (VNH South) at their operating base at Vung Tau Airport.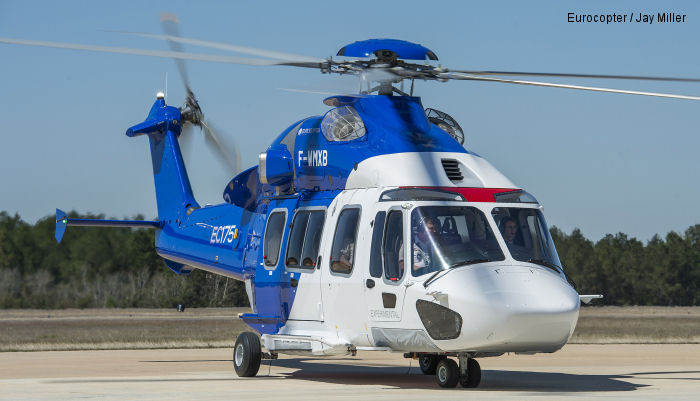 EC175 and EC145 T2 to Asia tour, 02-Dec-13 :

Marignane, France - Two of Eurocopter's newest members in its twin-engine helicopter family – the next-generation EC175 and evolved EC145 T2 – are coming to Asia for a three-week demonstration tour with operators in the oil and gas, VIP, corporate, charter, military and law enforcement segments.
Indra EC225 simulators for Malaysia and Brazil, 20-Feb-13 : Indra will supply two new EC225 transport helicopter simulators to Eurocopter. The systems will be implemented in the training centres of the aircraft manufacturer in Malaysia and Brazil.


6 Construction Numbers in this organisation found