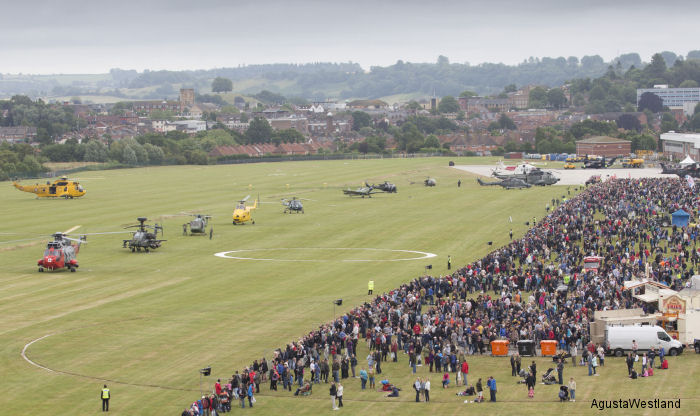 AgustaWestland Celebrates 100 Years in the UK, 12-Jul-15 :

The Westland Aircraft Works was established in 1915 at Yeovil in southwest England. In 2015 more than 3,200 people are employed at the site which supports a further 6,800 jobs in the supply chain
Westland opens new transmissions test facility, 22-Nov-99 : Yeovil, UK - The world's most advanced transmissions test facility was opened today at the GKN Westland site in Yeovil. The new £9 million Flexible Transmissions Test Rig (FTTR) was officially opened by Alan Johnson MP, Minister for Competitiveness, with responsibility for the aerospace sector. The new facility will be operated by GKN Westland Aerospace Transmissions, a global leader in the design and manufacture of helicopter and aeroengine transmissions systems.