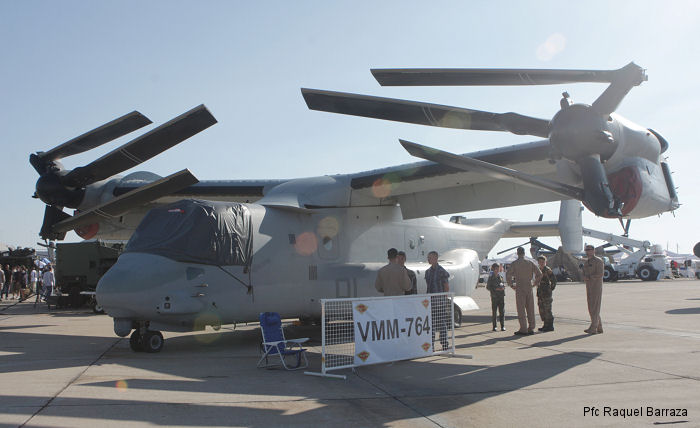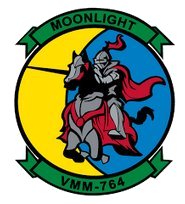 Moonlight
, tail code
ML
, former
HMM-764
, was the first USMC Reserve unit to transition to the MV-22 Osprey. First aircraft deliveries are expected by November 2013 after qualifications are completed.
News about this Rotary Wing Unit :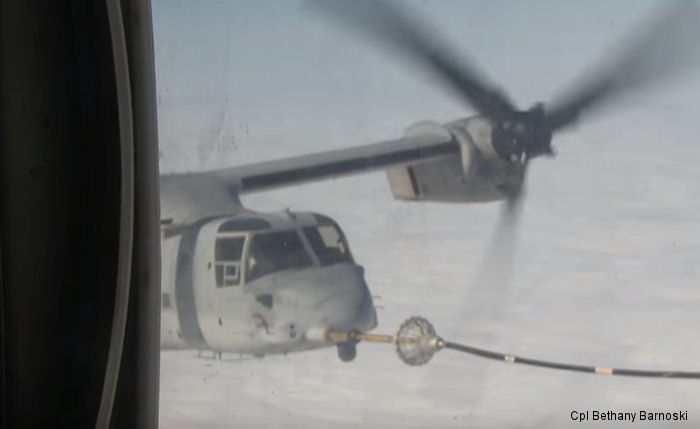 Osprey From California to Brazil set Record, 18-Nov-15 : Three MV-22B Osprey from Marine Reserve Squadron VMM-764 set a new distance record of 6165 miles/9920 Km flying from California to Brazil during UNITAS Amphibious 2015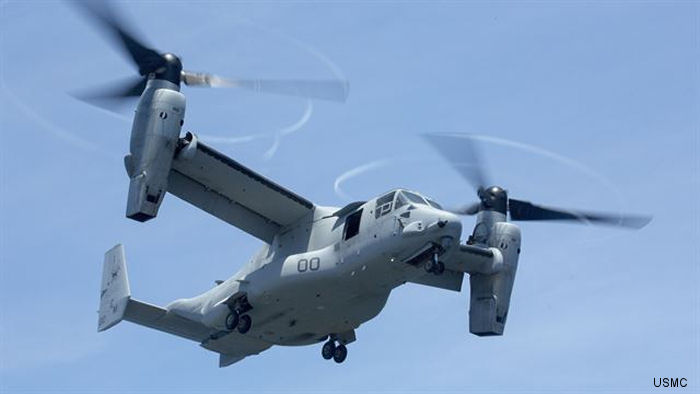 Arizona Community Leaders on VMM-764 Osprey, 10-Sep-15 : Arizona community leaders and government officials flew in an MV-22B Osprey in a route around the Valley of the Sun prior to the official commencement of Marine Week Phoenix.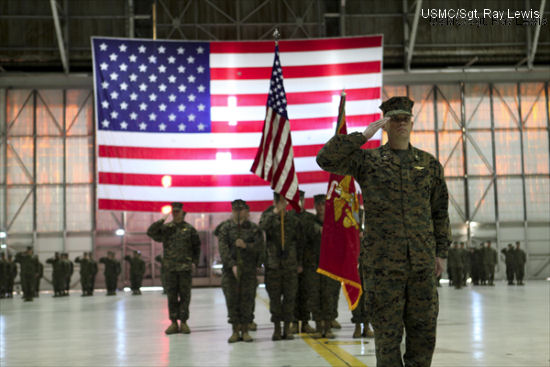 USMC Reserves moves to the MV-22 Osprey, 16-Jan-13 : EDWARDS AIR FORCE BASE, Calif. by By Sgt. Ray Lewis - Marine Forces Reserve has never had a V-22 Osprey squadron—until now. Marine Medium Helicopter Squadron 764 (HMM-764) transitioned into the Reserve's first Marine Medium Tiltrotor Squadron (VMM-764) during a three-part ceremony here Jan 12, 2013.
Construction Numbers for VMM-764
Help Us
C/N
Version
Built
In this Org
In other Org
D0032
mv-22b
165846 : Aug14 VMM-764 /ML-05

D0035
mv-22b
165849 : Mar15 VMM-764 /ML-11

D0082
mv-22b
166688 : Aug14 VMM-764 /ML-02

D0086
mv-22b
166692 : Dec13 VMM-764 /ML-00

D0102
mv-22b
2007
166737 : Mar15 VMM-764 /ML-03

D0115
mv-22b
2009
167904 : Apr15 VMM-764 /ML-?

D0127
mv-22b
2009
167916 : Mar15 VMM-764 /ML-01

D0128
mv-22b
2010
167917 : Mar15 VMM-764 /ML-12

D0131
mv-22b
2010
167920 : Mar15 VMM-764 /ML-07

D0133
mv-22b
2010
167922 : Mar15 VMM-764 /ML-06
: 10sep15 pictured as VMM-764 /ML-06 landing at University of Phoenix Stadiu+

D0143
mv-22b
2011
168013 : Mar15 VMM-764 /ML-04

11 serials found for VMM-764