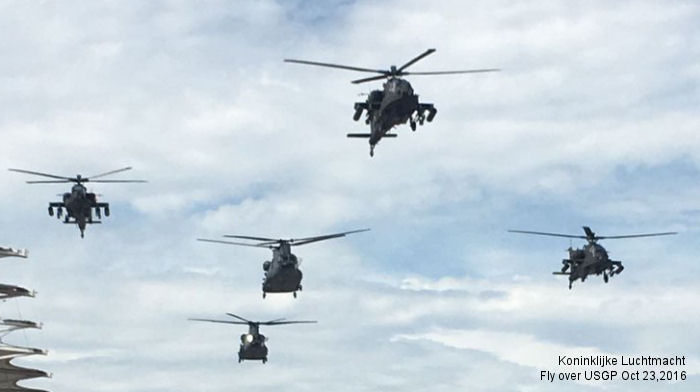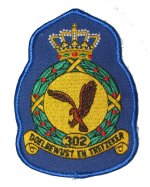 In May 1995, 302 Sq was assigned the Alouette III of 298 Sq and 300 Sq.

Since March 22, 2011, the 302nd Squadron has facilitated joint Air Assault training on Fort Hood Texas for Royal Netherlands Army Air Assault Infantry and Royal Netherlands Air Force helicopter crews to prepare for future combat deployments. Additionally, the 302nd Squadron conducts Mission Qualification Training (MQT) for RNLAF Apache and Chinook flight crews.

Only fully operational when used for helicopter exercises, otherwise staffed only by security personnel.
---
This squadron was a former fighter squadron. Till 1994 they fly with the F-16 from Eindhoven/Gilze-Rijen airbase. One year later returns the squadron as 302 Apache squadron. The first Apache in Holland belongs to 302 squadron. They wear stationeded at Gilze-Rijen airbase and Fort Hood Texas USA.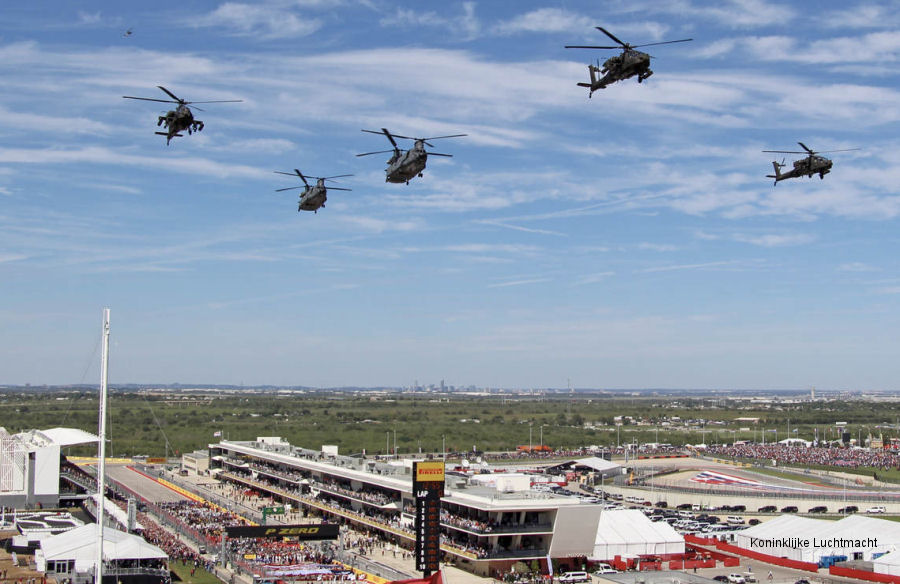 25 Years of Dutch Training Squadron in Texas, 21-Dec-21 : Royal Netherlands Air Force (RNLAF) 302 Squadron celebrating 25 years based at Fort Hood, Texas. Equipped with AH-64 Apache and CH-47 Chinook helicopters facilitated joint air assault training and qualification for flight crews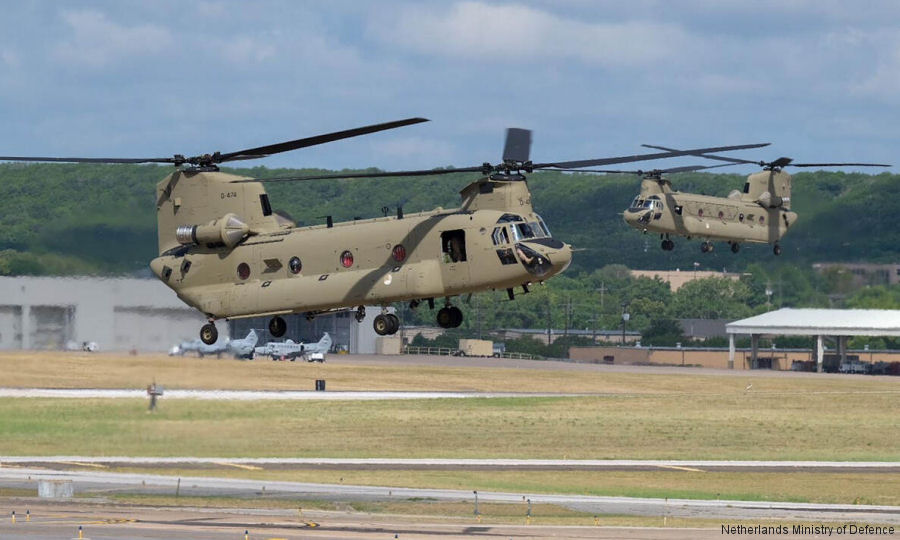 New Chinooks Delivered to the Netherlands, 16-Aug-20 : #Chinook The Royal Netherlands Air Force (RNLAF) received the first 2 of additional 14 CH-47F Chinooks to replace the remaining D models used by 298 and 302 (training) squadrons. The new helicopters are from the MYII CAAS variant which will be also applied to the 6 existing F aircraft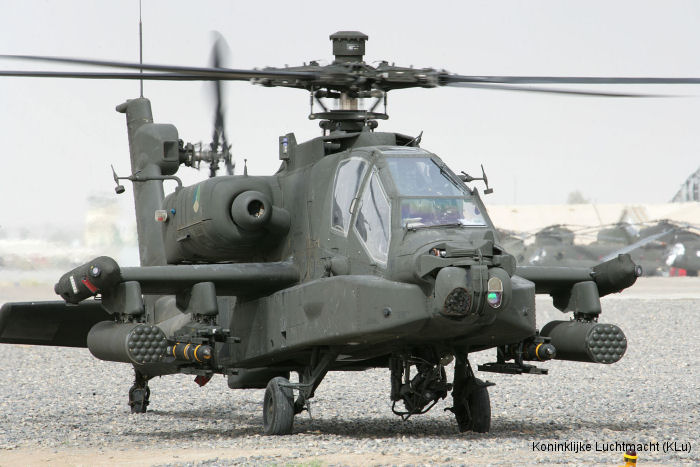 Dutch DHC Training in Fort Hood, 03-Feb-15 : The Dutch Joint Defence Helicopter Command (DHC) have held a significant footprint on Fort Hood Texas for some time now and look to further establish itself at the "Great Place."