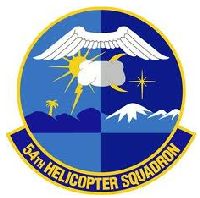 Created as
54th Helicopter Flight
from Det7 of
37 ARRS
. Redesignated 54th HS.
From August 2014 part of 20th Air Force Helicopter Operations Group (20th AF HOG) at FE Warren AFB, Wyoming
---
During the 60s thru the 70s, the 5th OMS ( Organizational Maintenance Squadron ) at Minot AFB was the SAC squadron consisting of B-52s and KC-135 Tankers. They also had 11 UH-1F Huey helicopters attached while I was there in 1971-72. There wasnt a separate squadron for helicopters at that time

News of 54th Helicopter Squadron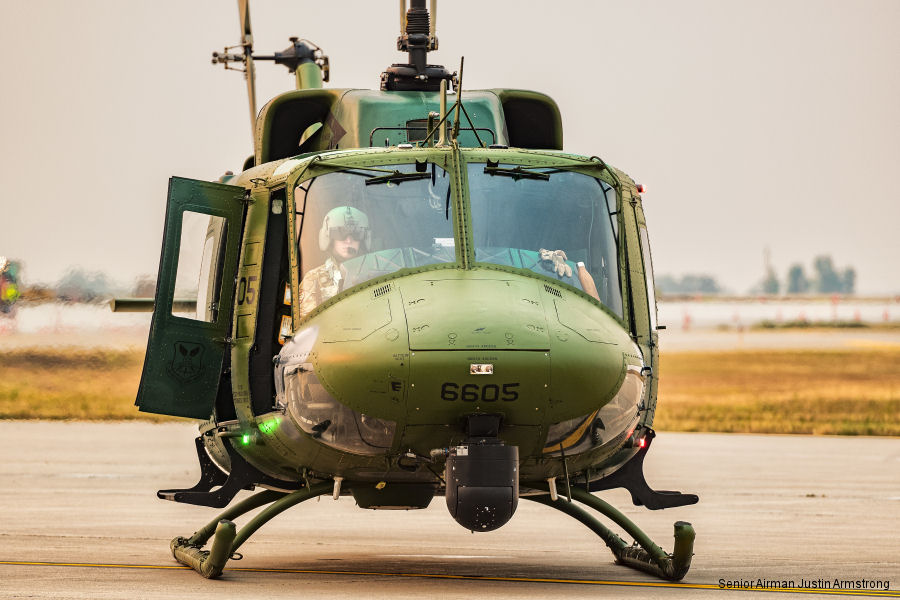 UH-1N, Minot AFB Workhorse, 04-Apr-18 : The UH-1N Iroquois, best known as the "Huey", is the 54th Helicopter Squadron's workhorse at Minot Air Force Base, North Dakota. First introduced by the Air force in 1970 will serve past 2020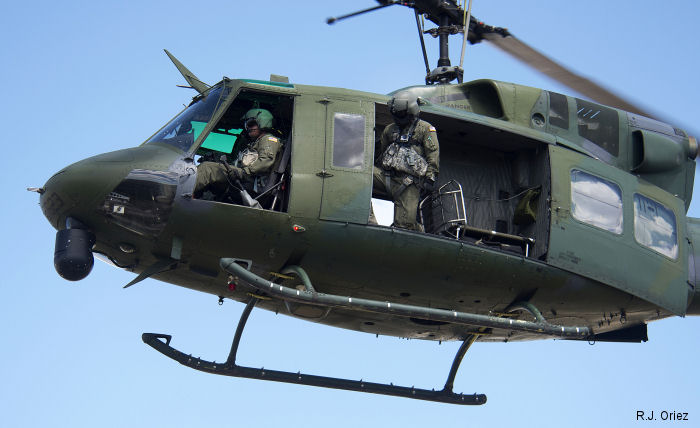 USAF Global Strike Challenge 2015, 14-Aug-15 : 20th Air Force's 37th, 40th and 54th Helicopter Rescue Squadrons equipped with Bell UH-1N are competing in the 2015 GSC at Camp Guernsey, Wyoming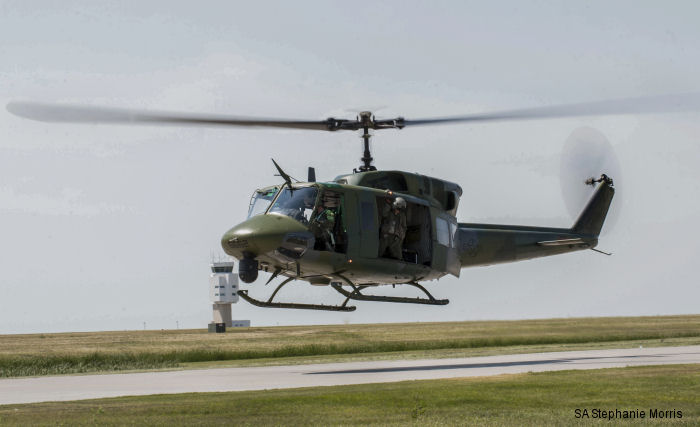 USAF 54th HS Global Strike Challenge Team, 11-Aug-15 : Four Airmen from the 54th Helicopter Squadron and two from the Tactical Response Force were selected to represent Minot Air Force Base in the 2015 Global Strike Challenge helicopter competition.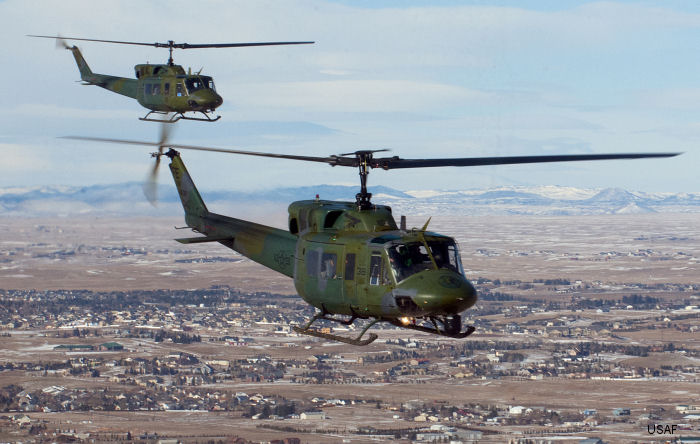 582nd Helicopter Group Activated at Warren AFB, 30-Mar-15 : USAF new 582nd HG, Task Force 214, 20th Air Force will take over operations of the 37th, 40th and 54th Helicopter Squadrons along with forming the 582nd Operations Support Squadron at F.E. Warren AFB, Wyoming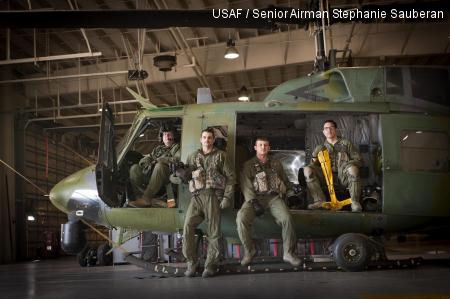 Minot UH-1N rescues two stranded Mont. motorists, 13-Mar-14 : MINOT AIR FORCE BASE, N.D by Senior Airman Stephanie Sauberan, 5th Bomb Wing Public Affairs - Members of the 54th Helicopter squadron responded to a search and rescue request involving two men trapped in the bed of their truck in Savage, Mont., when an ice flow caused the river to overrun its banks, March 10.
54th HS List of helicopters

Help Us
C/N
Version
Built
In this Org
In other Org
31011
UH-1N
69-6605 : 54th HS, Minot AFB, ND
: 26 pictured as 54th HS /MT Rough Riders at Minot AFB
: asg 54th HS, Minot AFB, ND

31012
UH-1N
69-6606 : 54th HS, Minot AFB; 2012 still

31013
UH-1N
69-6607 : 1997 54th HS /MT, Minot AFB; 2011 still

31025
UH-1N
69-6619 : 1998 54th HS /MT, Minot AFB; still; pictured (pic2)

31029
UH-1N
69-6623 : 2009 asg 54th HS, Minot AFB; still; 2015 still

31035
UH-1N
69-6629 : 2009 asg 54th HS, Minot AFB; still

31066
UH-1N
69-6660 : to 54th HS /MT, Minot AFB; 25feb13 damaged

31068
UH-1N
69-6662 MT : Minot AFB
:
:

17110
hh-1h
70-2466 : 54th RQF w/o 01jul95

17121
hh-1h
70-2477 : w/o asg 54th RQF, Minot AFB