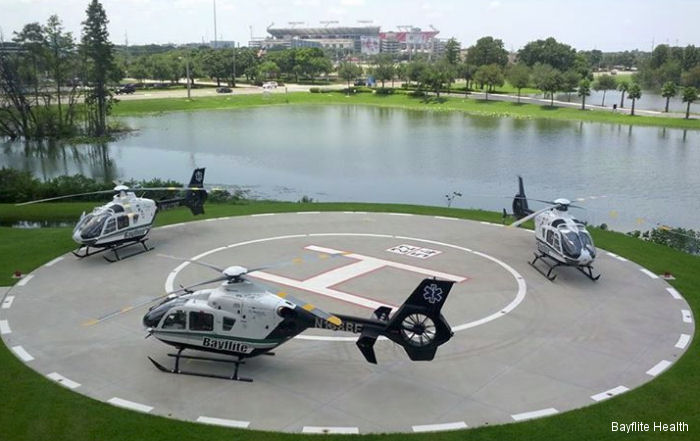 Established 1986, Bayflite was the air medical transport of Bayfront Health in St Petersburg serving 3 million residents in 15 counties along West Central Florida.
In 2015, signed partnership agreement with
Air Methods
to operate as
Air Life Florida
in the Tampa Bay area
---
As of February 2021, Bayflite operates
N228MT
and
N911WA
with
Med-Trans Corp
as their aviation vendor. Air Methods lost the contract with Bayfront Health-St Petersburg to operate their transport service in March 2020. The two Bayflite aircraft are located Hidden Lake airport (FA40), New Port Richey and and Brooksville–Tampa Bay airport (KBKV), Brooksville, Florida

N228MT flew the coup and is now in Gainsville, FL as the
Shands
backup. N911MT is operating as MedTrans4 out of Brooksville

As of March 2021, Med-Trans does not have a vendor agreement to operate as Bayfight. N228MT is no longer in the Tampa Bay region, and N911WA operates as Med-Trans 4 out of Brooksville

As of October 2021, Air Methods has reacquired the rights to the Bayflite name and is currently in the process of updating their COPCN. N527BF, N911BF and N163BF will transition back to the Bayflite brand with new paint scheme by late 2021

News about Bayflite Air Medical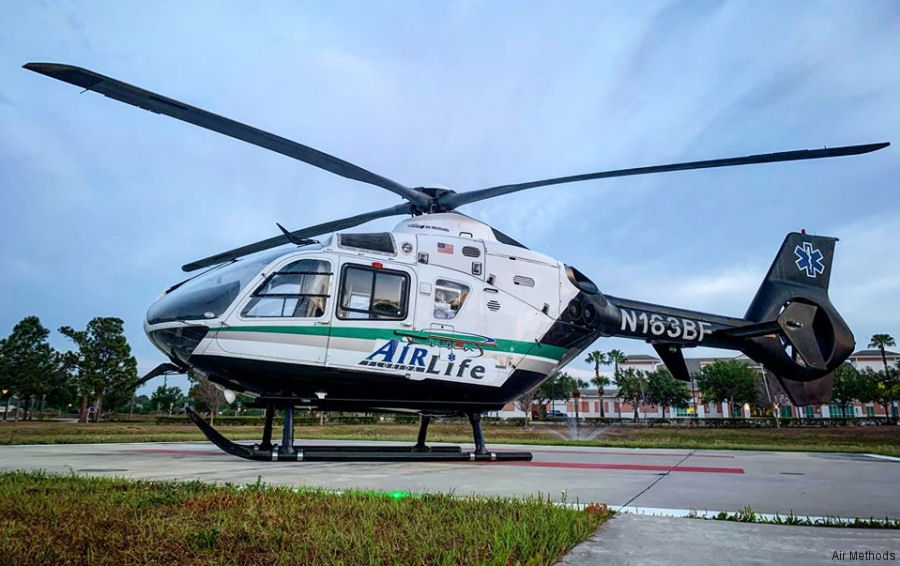 12-May-20 -

Bayflite air ambulance transport serving the greater Tampa Bay area rebranded to Air AirLife Florida. Part of Air Methods, operates bases in Tampa, North Port and Inverness

#AirLife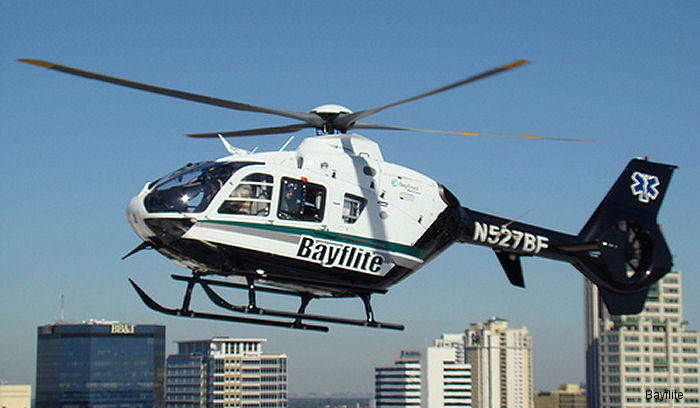 12-Oct-15 -

Air Methods Corporation, the global leader in emergency air medical transportation, commenced operations under the Bayflite preferred provider agreement as of Oct. 5.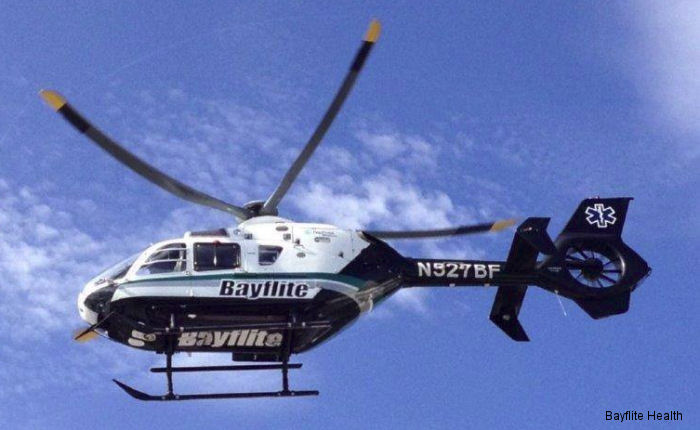 04-May-15 -

Air Methods announced that it is entering into a preferred provider relationship with Bayfront Health and its Bayflite air medical transport program in Florida
Models
Years
Models
Bell 407
Eurocopter EC135P2+


Bayflite Air Medical List of helicopters
C/N
Version
Built
In this Org
In other Org
0671
ec135p2+
2008
N163BF : Bayflite Air Medical Bayfront Health, op by Air Methods, pictured (pic1)

- N257AM
N163BF

0908

w/o 2022

ec135p2+
2010
N228MT : Bayflite Air Medical from Mar20, op by Med-Trans

N953AE
- N953AE

N953AE
N228MT

N228MT

0697
ec135p2+
N527BF : Bayflite Air Medical Bayfront Health, op by Air Methods
: Bayflite again, op by Air Methods
: pictured (pic2) as Bayflite 3 in Tampa, FL

N527BF

0555
ec135p2+
2007
N911BF : Bayflite Air Medical Bayfront Health, op by Air Methods, pictured (pic1)

N911BF

53259
407
1998
N911WA : Bayflite Air Medical Mar20, op by Med-Trans Corp

- HB-XQV
N5042A
N911WA