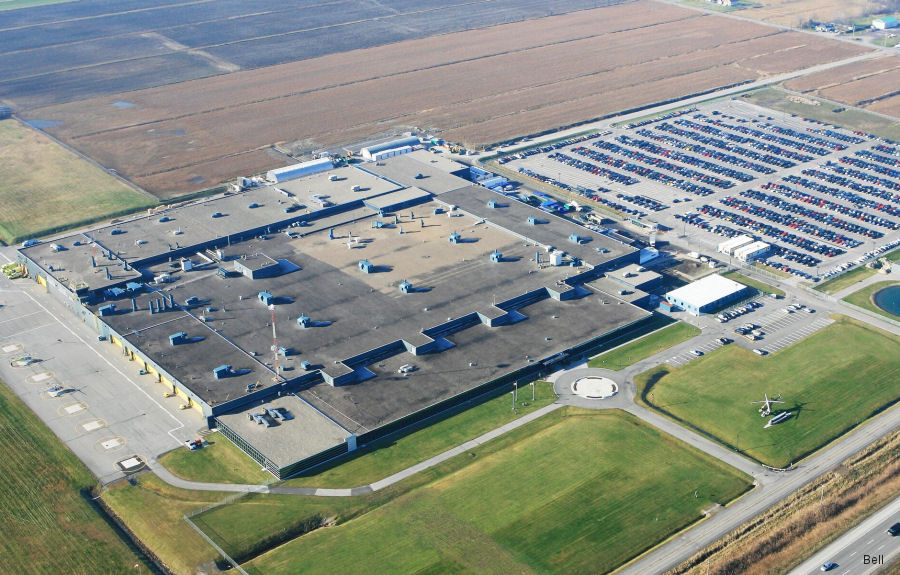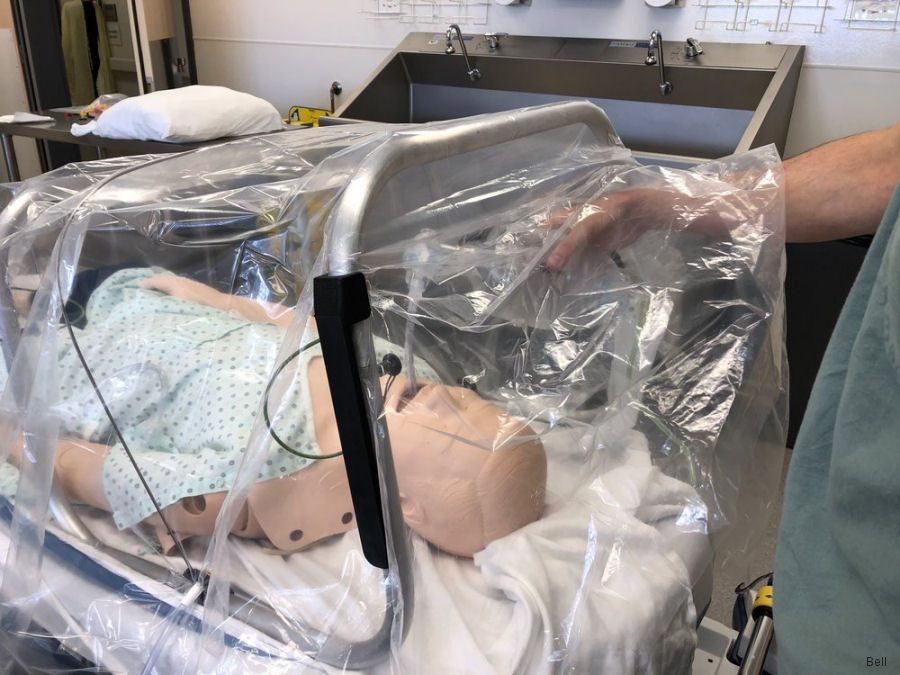 Bell Canada Supports Healthcare Efforts, 15-Apr-20 : #coronavirus Bell's Canada plant at Mirabel, Quebec manufactured a Portable Anti-Aerosol Device Prototype using 3D printing in cooperation with the Centre Hospitalier Universitaire de Sherbrooke (CHUS). Production devices will be distributed in all desirous hospitals in Quebec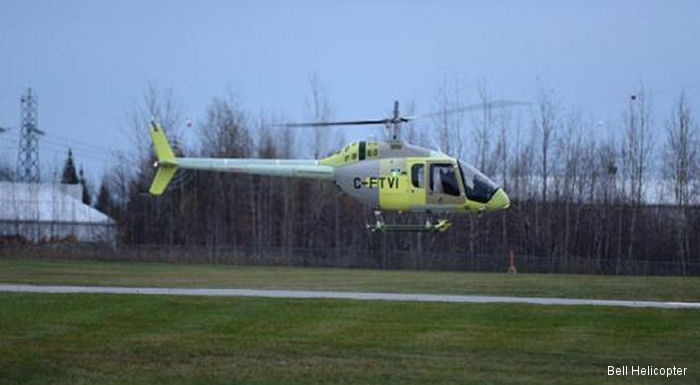 Bell 505 Jet Ranger X First Flight, 10-Nov-14 :

The Bell 505 Jet Ranger X helicopter maiden flight took place at the Mirabel, Québec manufacturing facility, Canada on November 10, 2014.
Twenty Years of of Helicopter Development at Mirabel, 01-Oct-06 : Since its launch in 1986, BHTCL's Mirabel facility has produced several helicopter models and celebrated many milestones. In fact just last summer, the plant commemorated the delivery of its 3,000th helicopter, a Model 412, to Air Logistics.