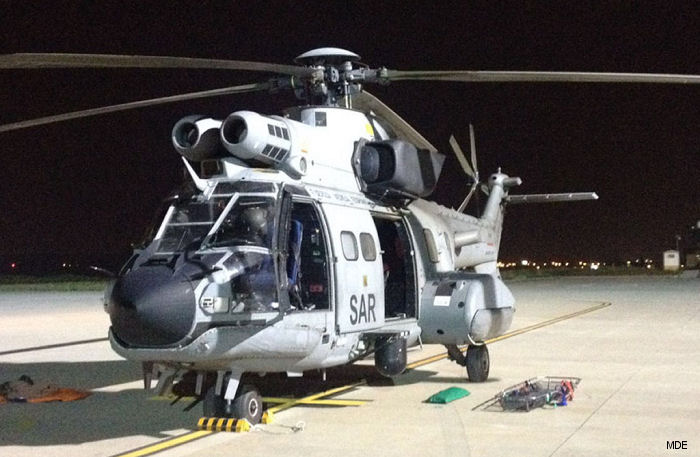 Part of Ala 48 (48 Wing). Unit history:
1954 as 53 Escuadrilla de Salvamento
1957 as 57 Escuadrilla de Salvamento
1963 as 57 Escuadron de Salvamento
1965 as 803 escuadron de Salvamento
1967 as Escuadron 803
By the year 2000, Escuadron 803 area of responsibility for Search & Rescue covers the Madrid Flight Information Region (FIR), which is coordinated from the
Madrid Rescue Coordination Centre
(RCC) for the central and western part of Spain.

Between 2005 and 2013, the Ala 48 ( 48 Wing ) deployed 3 HD.21 (AS332 Super Puma) helicopters to Afghanistan as HELISAF detachment part of NATO ISAF mission. Based at Herat they flew 6000 hours performing more than 1200 CasEvac and MedEvac sorties.

From January 1st, 2015 mission changed to Resolute Support with Spanish Air Force still operating the Herat airbase and military hospital.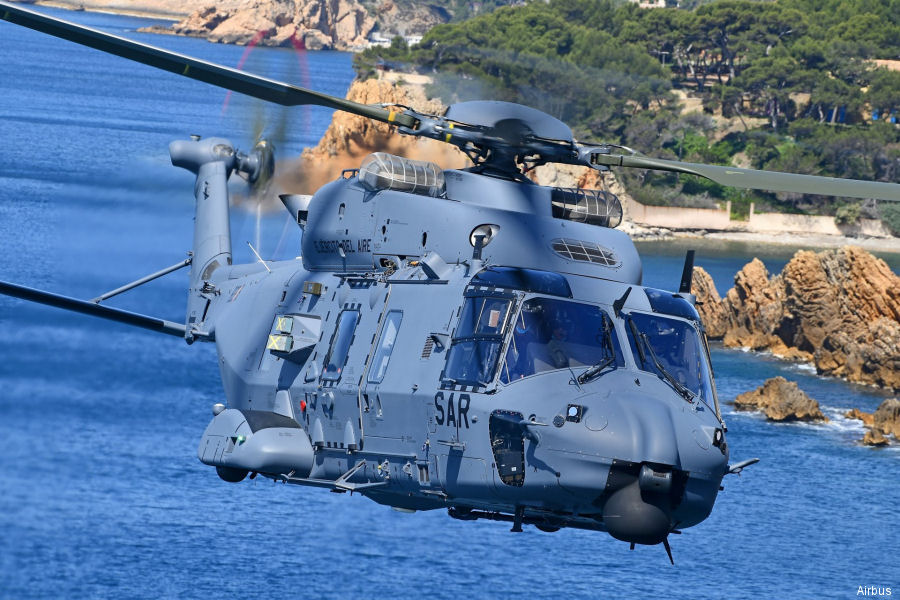 First NH90 Lobo for Spanish Air Force, 14-Oct-20 :

#Lobo Airbus Albacete delivered the first of 12 NH90 to the Spanish Air Force. "Lobo" (Wolf) is powered by GE CT7 engines and the first helicopters will go to 48 Wing / 803 Squadron for CSAR and special operations missions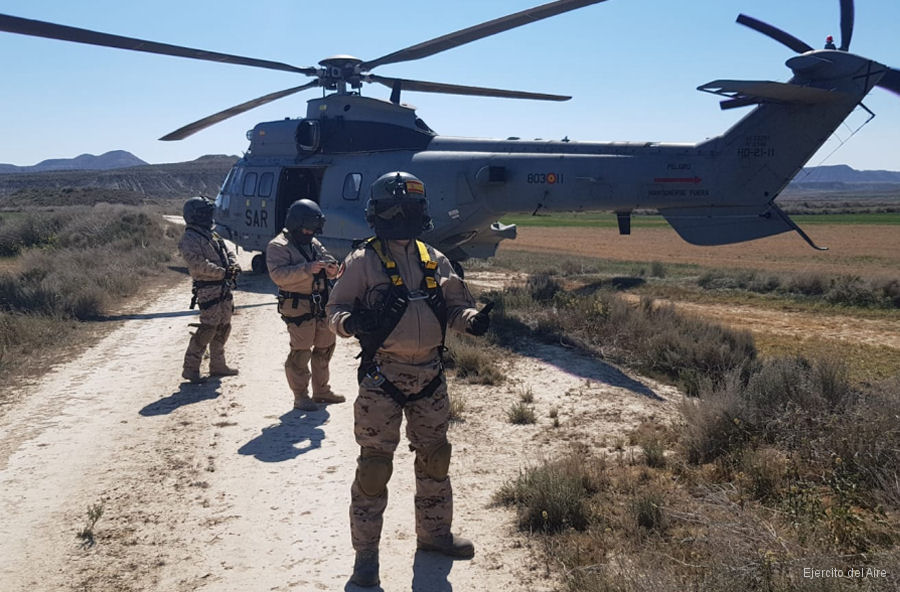 Spain Super Pumas Ready Against COVID-19, 27-Apr-20 : #coronavirus On March 2020 Spain launched Operation Balmis involving more than 57,000 troops of all branches of the armed forces to fight the Coronavirus (COVID-19) pandemic. Air Force' Super Pumas at Cuatro Vientos Madrid remains ready for medical evacuations