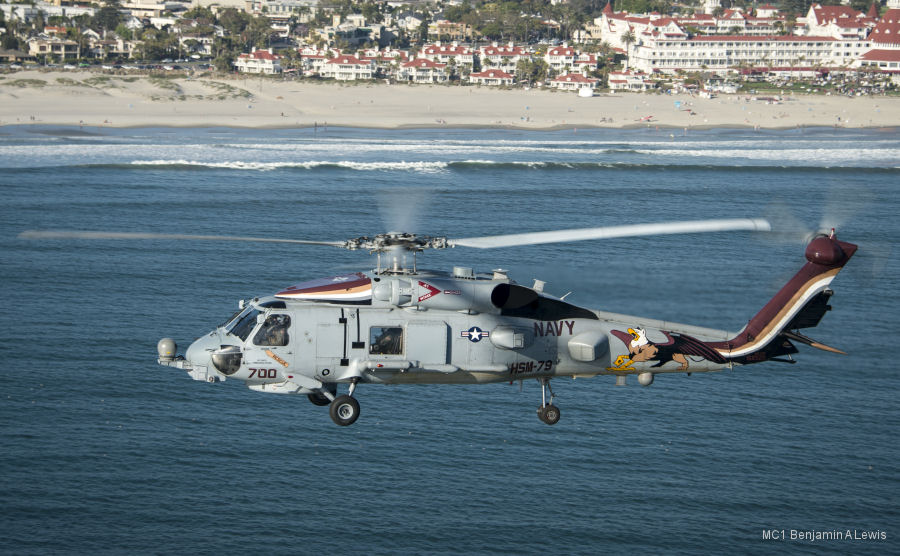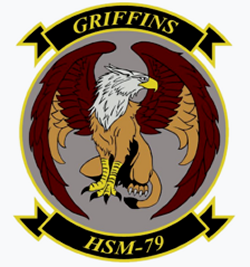 Griffins
commissioned at NAS North Island on June 2016 as the sixth West Coast carrier HSM squadron flying the MH-60R Seahawk.
The squadron adopted its name from two decommissioned Squadrons that focused on aircraft carrier-based anti-submarine warfare:
HS-9
Sea Griffins
and the fixed wing aircraft VS-38
Red Griffins
. The Griffins will be continuing their legacy.
As of 2019, part of Carrier Air Wing CVW-7 aboard USS Abraham Lincoln (CVN-72)
C/N
Version
Built
In this Org
In other Org
70-2911
mh-60r
166520 700 :
700 :

mh-60r
166570 : 2018 HSM-79 /AG-705

mh-60r
168136 : USN; 2017 HSM-79 /AG-711

mh-60r
168156 : USN; 2017 HSM-79 /AG-703

mh-60r
168157 : USN; 2017 HSM-79 /AG-701, pictured

mh-60r
168161 : USN; 2017 HSM-79 /AG-702, pictured

mh-60r
168166 AG-704 : USN; 2018 pictured
AG-704 :

mh-60r
168168 AG-700 : USN