CVN-75 USS Harry S. Truman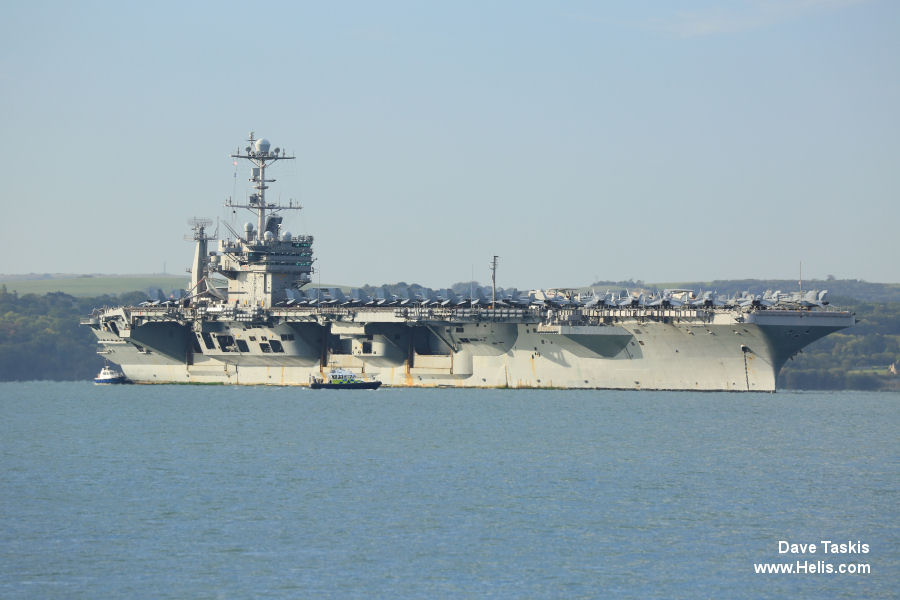 Add new event for this unit

| | |
| --- | --- |
| Year: | |
| Month: | <- (1/12) Optional |
| Day: | <- (1/31) Optional |
1993-nov-29
Laid down
1996-sep-7
Launched
1998-jul-25
Commissioned
2010-jun-9
Port Visit
Marseille France
2010-jun-13
Rade d Hyeres Participated with 100 years AERONAVALE with R91 Charles de Gaulle at Rade d Hyeres.
2015-nov-16
Deployment
departed NS Norfolk for 7 month mission in Middle East waters, replacing USS Theodore Roosevelt.
2016-oct
Refit
NS Norfolk 10 month incremental availability work at NS Norfolk, completed Jul 2017.
2018-jan
Deployment
working up for 6 month North Atlantic deployment with its Strike Group (CSG-8), which included 7 vessels from DESRON-28, USS Normandy, KNM Roald Amundsen and FGS Hessen.
2018-oct-6
Port Visit
Stokes Bay anchored in Stokes Bay, off Portsmouth for visit to UK. Departed 11 Oct.
2020-jun-16
NEWS
NAS Norfolk HSC-11 Completes 9-Month Deployment
2022-feb-11
Deployment
Split Naval Helipad positioned off Split, until 15 Feb. CVW-1 embarked.