The AH-64 Apache is a twin-engine, four bladed, attack helicopter designed to operate during day, night, and in adverse weather. After the
Lockheed AH-56 Cheyenne
cancellation, the US Army launched a new competition for an Advanced Attack Helicopter or
AAH
. In 1973, the
Hughes Model 77
(YAH-64) was selected as the winner against the Bell 409 ( YAH-63 ).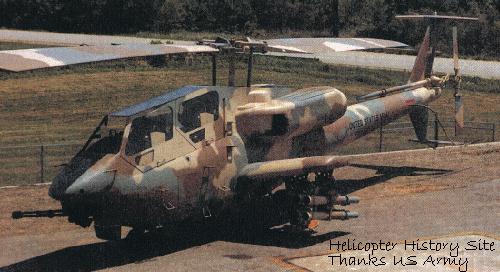 Bell 409, YAH-63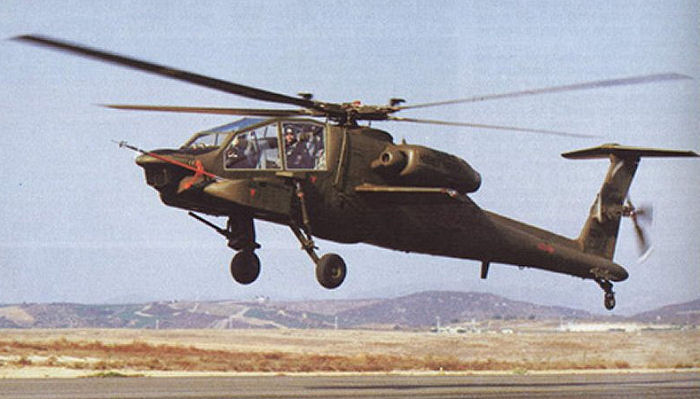 Hughes 77, YAH-64
Hughes prototype completed first flight on September 30, 1975 and in 1976 the company received a full-scale development contract. In 1982 the Army gave the program, now known as
AH-64A Apache
, production go-ahead. On January 1984,
McDonnell Douglas Helicopters
acquired Hughes and deliveries of production Apaches began with the first combat unit deployed in 1986. These AH-64A of the first series played a key role in the 1991 Gulf War, where 147 Apaches destroyed near 245 enemy vehicles.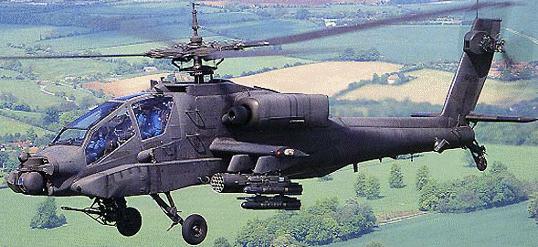 AH-64A Apache
Crew :
2
AH-64A :
Mission:
Attack Helicopter
Engines:
2 * 1536 hp General Electric T700-700 Turbine engines
Top Speed:
309 km/h
Range:
610 km -- Max: 1804 Km
Weight:
Empty: 4657 kg -- Max: 8006
Rotor Span:
14.63 m
Length:
14.97 m
Height:
4.22 m
Disc Area:
168.11 m2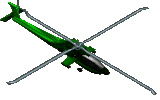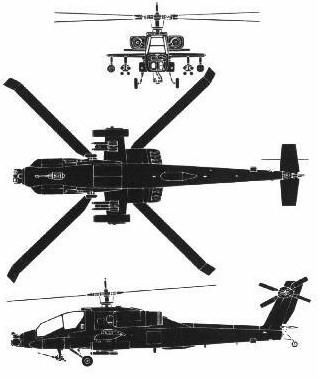 By late 1996, McDonnell Douglas had delivered 937 AH-64A Apaches, 821 to the US Army and 116 to international customers, including Egypt, Greece, Israel, Saudi Arabia and the United Arab Emirates.
Boeing
acquired McDonnell Douglas and launched a new variant, the
AH-64D Longbow Apache
. Near 600 AH-64A were upgraded with 1800 shp T700-GE-701 turboshafts engines, the Westinghouse Longbow radar system for automatic detection and classification of targets and all weather fire-and-forget type weapons. New built aircraft production followed.
The Longbow Apache was exported to the United Kingdom, as
WAH-64
to be assembled by
Westland
, and to the Netherlands.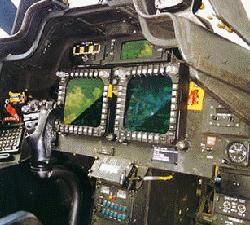 Pilot Crewstation (Rear)
Gunner Crewstation (Front)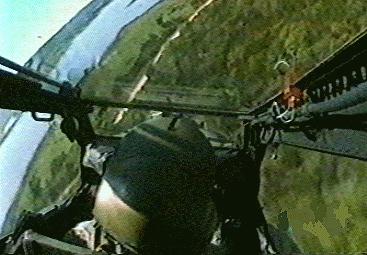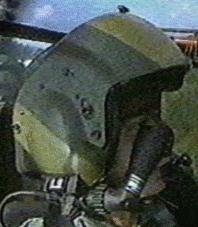 Boeing has developed and delivered Apache Longbow Crew Trainers -- deployable, full-mission, high-fidelity flight simulators -- to the US Army, Dutch Air Force and international customers ensuring readiness levels for individuals, crews and maintenance test pilots.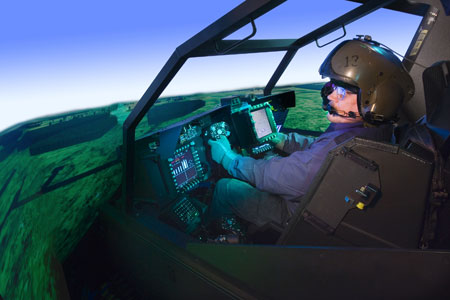 Database:

AH-64A Apache Production List

AH-64D Apache Production List

AH-64E Apache Production List
Related News:

Boeing Celebrates Delivery of 1,000th Apache
Mar 30, 1999

Pilots undertrained and underequipped ?
Jul 1, 1999

WAH-64
Aviation Training International Led
Jul 29, 1999

WAH-64
Boeing delivers first WAH-64 kit to Westland
Sep 1, 1999

AH-64D Apache Longbow aerobatic tests
Sep 17, 1999

Israel says Apaches were flawed
Oct 19, 1999

2nd US Longbow battalion combat ready
Nov 2, 1999

US Army grounds AH-64 Apaches
[+ update]
Nov 8, 1999

US Army speeding repair of Apache helicopters
Nov 22, 1999

100th AH-64D Apache Longbow to US Army
Dec 9, 1999

WAH-64
First WAH-64 arrives 100 days early
Dec 13, 1999

WAH-64
New production facility opens at GKN
Jan 14, 2000

US Army closes probe of Apache crash
Jan 17, 2000

US refuses to give Israel Longbow Apaches
Feb 2, 2000

Radars for Singapore Longbow Apaches
Feb 22, 2000

WAH-64
UK Army take delivery of the first WAH-64
Mar 15, 2000

US Army and Boeing sign long-lead contract
Mar 30, 2000

WAH-64
First UK built WAH-64 makes maiden flight
Jul 19, 2000

WAH-64
First UK built WAH-64 delivered
Aug 15, 2000

Boeing to modify Israeli Longbows
Sep 15, 2000

New training system for british Apaches
Sep 20, 2000

25th Anniversary of Apache first flight
Oct 2, 2000

New sensors "Arrowhead" for AH-64 Apache
Oct 27, 2000

US Army grounds all Apaches
Dec 15, 2000

WAH-64
UK Apaches cannot fire missiles ?
Mar 25, 2002

Apache first production ends
Apr 3, 2002

Last dutch Apache delivered
May 9, 2002

Boeing Delivers 300th Apache Longbow to US Army
Jun 20, 2003

Boeing and US Army Sign Block III Apache Longbow Contract
Jul 26, 2006

Boeing Delivers 501st AH-64D Apache Longbow to US Army
Aug 9, 2006

Boeing Awarded Contract for 11 US Army AH-64D
Nov 20, 2006

Boeing Completes Delivery of Remanufactured AH-64D Apaches for Egypt
Jan 4, 2007

Delivery of New AH-64DHA Apache Longbows for Greece
Jan 16, 2007

Boeing Awarded Contract for 126 Remanufactured AH-64D
Jan 18, 2007

Boeing-built AH-64D Make Debut in Kuwait
Mar 6, 2007

Boeing Awarded Contract for 18 US Army AH-64D
Apr 9, 2007

Boeing Delivers First Extended Block II Apache to US Army
Oct 5, 2007