Helicopter Westland Lynx HAS3S Serial 338 Register 19202 ZF561 used by Marinha Portuguesa (Portuguese Navy) Fleet Air Arm (Royal Navy). Built 1988. Aircraft history and location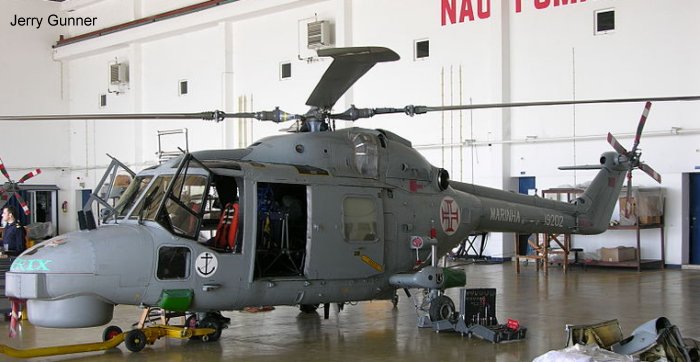 ID
New Layout

ZF561


Fleet Air Arm
RN f/f 23mar88 d/d 04apr88
conv Super Lynx mk.95 ZH581
to Portugal as 19202

ZF561


Fleet Air Arm
Westland Super Lynx mk95
Yeovil Conv Mk.95 ( dec-90 )
RNAY Wroughton by Apr 1988. To Yeovil by Dec 1990 for conversion for Portuguese Navy

19202


Marinha Portuguesa
Marinha Super Lynx mk95 type
ex Royal Navy HAS.3 ZF561
uk test serial ZH581
06mar06 at home base of Montijo

19202


Marinha Portuguesa
EHM by Aug 1999. Embarked on NRP Corte-Real during STANAVFORLANT visit to Copenhagen.