Helicopter Westland Wessex HC.2 Serial wa198 Register 084 XS679 used by Aviacion Naval Uruguaya (Uruguayan Navy) ,Royal Air Force RAF. Built 1965. Aircraft history and location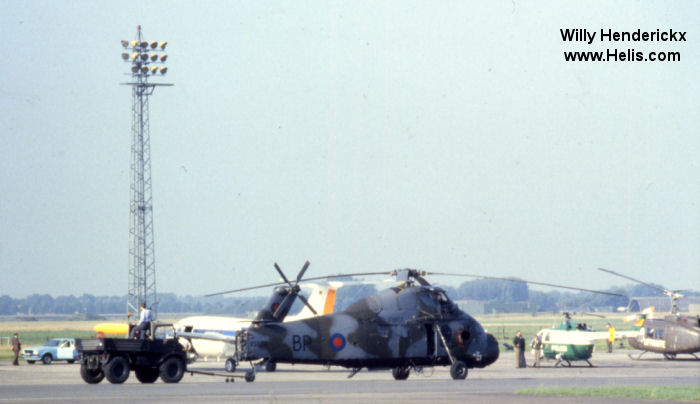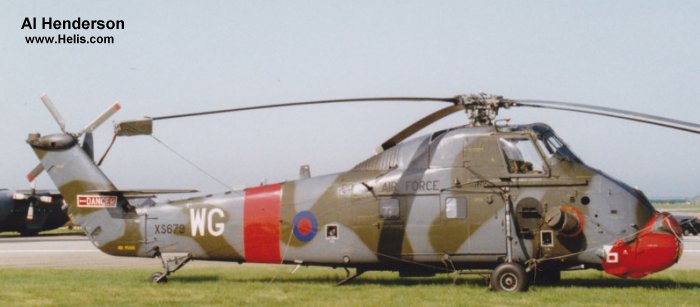 XS679

Royal Air Force
RAF HC.2 f/f 28apr65 as HC.2, d/d 05may65
18 Sq/BP by Sep 1976 still Jul 1977
to 2 FTS/WG by 1982 still May 1984 still Sep 1988 still Jul 1991
wfu and stored at RAF Shawbury 18 Squadron
1980-09-08

A

ETUO
(top) as 18 Sq/BP at Gutersloh, Germany during Reforger exercise. German Polizei Bo105 and Luftwaffe UH-1D on background


1991-07

B

EGDM
Air Tournament International Jul91 /WG 2FTS
1992 (top) at Boscombe Down during Air Tournament International (ATI92)
1995 still /WG 2FTS 2FTS





084

Aviacion Naval Uruguaya
1998-02

C

SULS
To Uruguay Jan 1998. Delivered 20 Feb 1998.