Helicopter Westland Wasp Serial f.9669 Register G-KAXT NZ3905 XT787 used by Royal New Zealand Navy Fleet Air Arm (Royal Navy). Built 1966. Aircraft history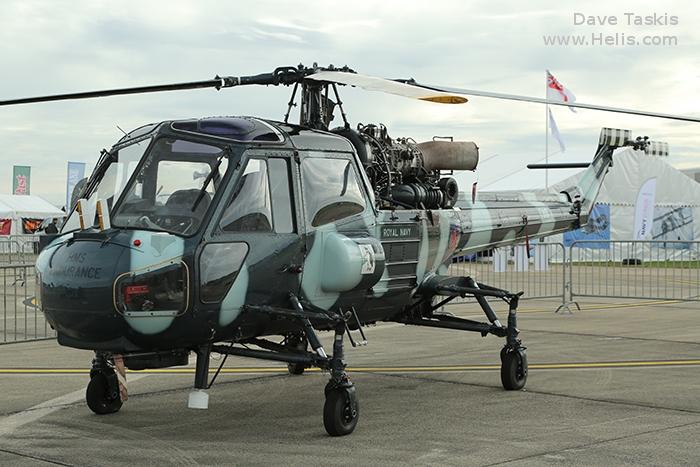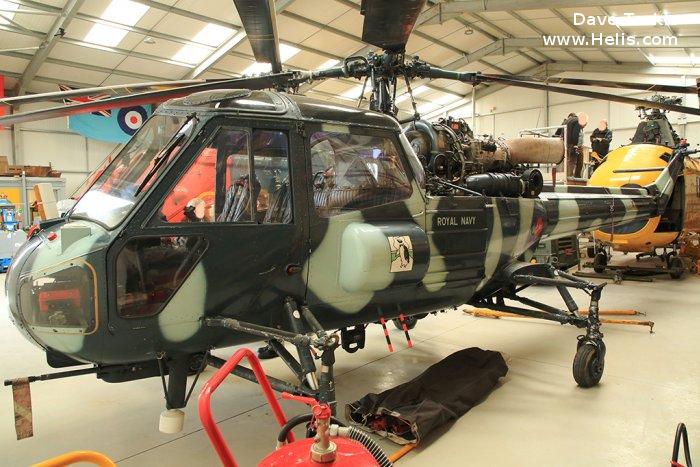 ID
New Layout

XT787


Fleet Air Arm
Royal Navy HAS1 type d/d 1967
1982 to New Zealand Nayy


XT787


Fleet Air Arm
delivered to RNAY Fleetlands straight into storage Feb 1967
at RNAY Wroughton by Jul 1976 still Mar 1977
829Sq Leander Flt/476-LE by Jul 1977 still Jul 1979

XT787


Fleet Air Arm
22jul79 noted at Portland 829Sqn coded 446 Rhyl Flt

XT787


Fleet Air Arm
703Sq by Jun 1980
RNAY Wroughton
to New Zealand as NZ3905
Aircraft Retired / Not available by 1982

NZ3905


Royal New Zealand Navy
To RNZN Sep 1982 as airfreight. Retired 1997, sold to Westlands.
Aircraft Retired / Not available by 1997

G-KAXT


T E Martin
to Westland WSM Oct 1999 to at least Apr 2000
became G-KAXT 5 Mar 2002. At Cranfield, Bedfordshire painted as XT787 and moved to North Weald. Based at Middle Wallop Nov 2011. Sold by Kennet Aviation in Aug 2012 and re-reg G-KAXT Nov 2012. Reported still flying.

G-KAXT



24sep11 video at Shuttleworth, UK. Thanks Raul Hrubisko

G-KAXT



AAC Middle Wallop ( 2015 )
2015 Flying from Middle Wallop, occasionally with Scout XT626 as the Westland Pair

XT787



RNAS Yeovilton ( 08-jul-17 ) Yeovilton Air Day 2017
08jul17 in 829 NAS Endurance Flt scheme, at RNAS Yeovilton Air Day 2017

XT787



Higher Purtington ( 09-mar-19 ) Historic Helicopters Open Day 2019
09mar19 G-KAXT (pic2) as XT787 at Higher Purtington

XT787



30may19 09:05 hs over Tewkesbury, NW at approx 500 feet

XT787



RNAS Yeovilton ( 13-jul-19 ) RN International Air Day 2019
13Jul19, in the flying display at RNAS Yeovilton 2019 as XT787 in marks of 829 Sq Endurance Flt.
| | |
| --- | --- |
| | |