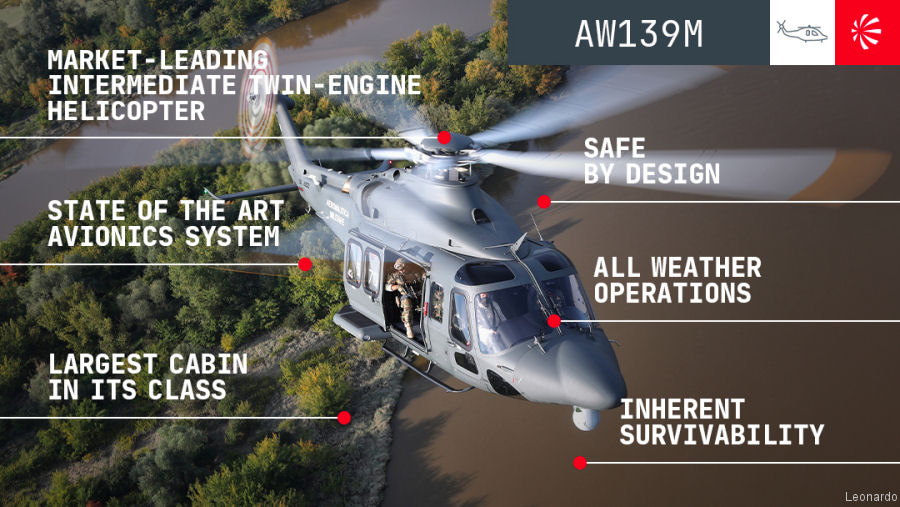 The AW139M designation was first used for the customized military version for the US Air Force
Common Vertical Lift Support Program
or
CVLSP
to seek a replacement for the
UH-1N
. Manufactured in the Philadelphia facility and tailored with US military technology from suppliers across the nation, the AW139M includes a high-definition FLIR, infrared detection and countermeasures and heavy duty landing gear.
The Italian Air Force was the first operator of an AW139 dedicated military variant, with the first of their
HH-139A
helicopters delivered in early 2012. Since then, military-tailored variants of the helicopter have been supplied to Egypt, Qatar, Pakistan, Thailand, and Malta, in most cases for search and rescue missions.
In 2018 won the USAF competition in a joint-venture with
Boeing
as the MH-139A Grey Wolf
List of Operators of AW139M
Global Distribution of AW139M