News about Russian Helicopters Ka-32A11BC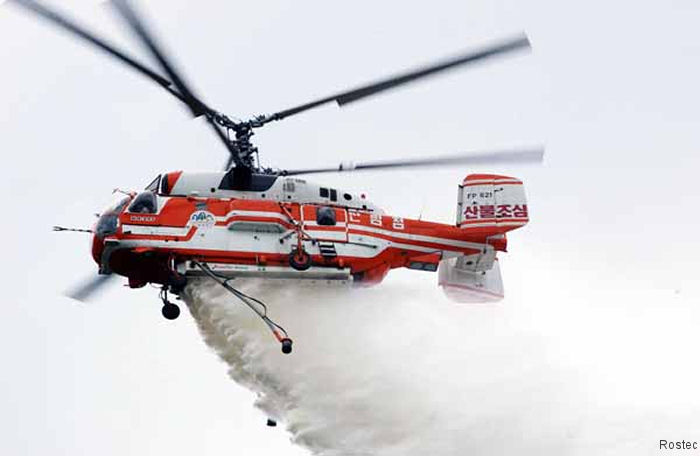 Russia Offers Upgrade Ka-32A11M to South Korea, 16-Oct-19 : #Ka32A11M Russian helicopters featuring the Ka-32, Ka-226T, Mi-171A2 and Ansat at the International Aerospace & Defense Exhibition ADEX 2019 in Seoul Airport, South Korea, October 15-20. The Ka-32A11M upgrade with glass cockpit, more powerful VK-2500PS-02 engines and a new firefighting system is offered to South Korea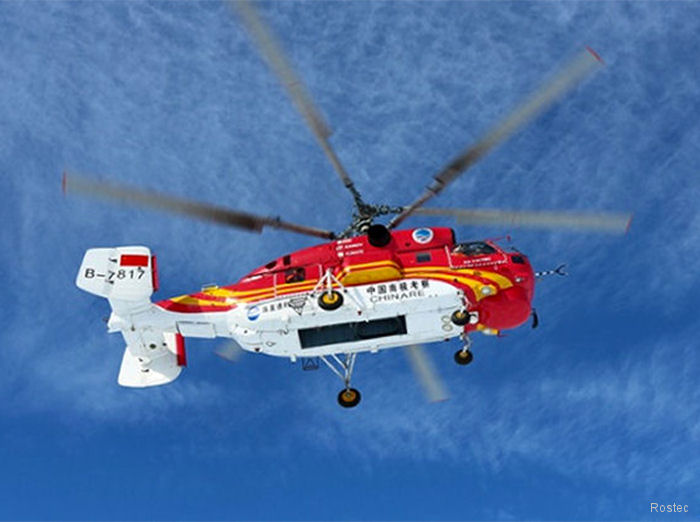 New Service Center for Ka-32 and Mi-171 in China, 13-Nov-18 : #Shenzhen Chinese United Aviation Technology, a joint venture of CITIC Offshore Helicopters, AVIC International and Avicopter, to open a maintenance and repair (MRO) center for Ka-32А11VC and Mi-171 in Shenzhen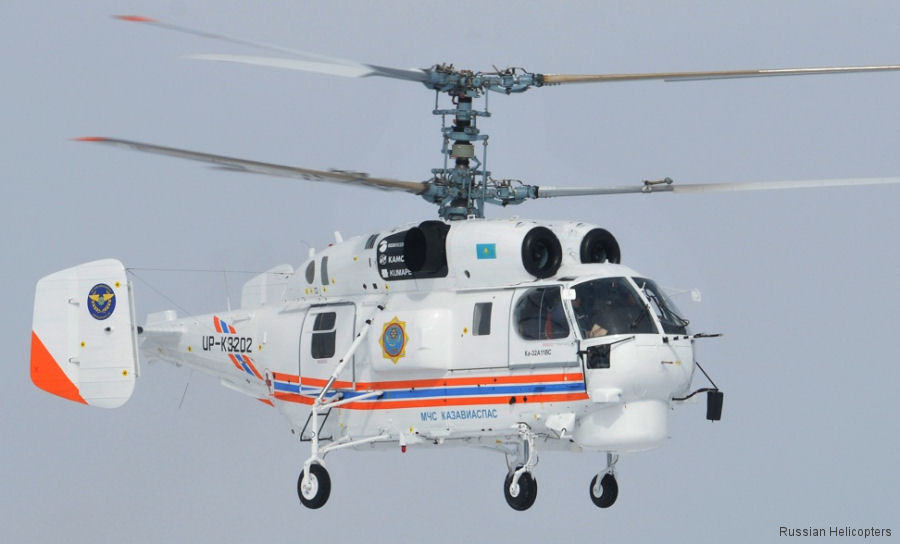 Russia at China Helicopter Expo 2017, 13-Sep-17 : Russian Helicopter to showcase civilian models Mi-171A2, Ansat and Ka-32A11BC at the China Helicopter Expo 2017, Tianjin, Sept 14-17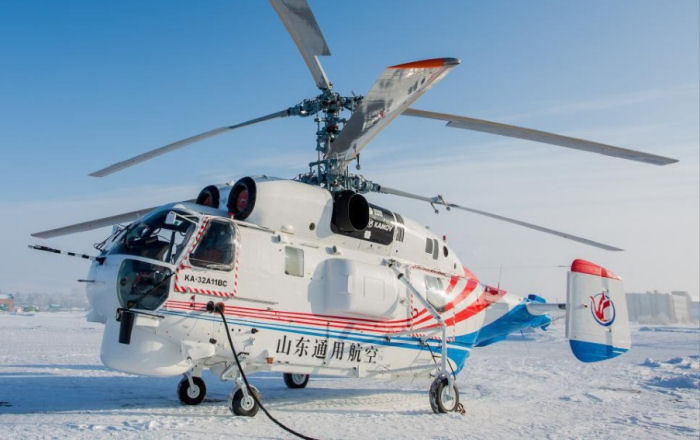 Jiangsu Baoli Aviation Receives Two Ka-32А11ВС, 10-Jan-17 : Russian Helicopters delivered first 2 of 4 Ка-32A11BC helicopters, built at Kumertau Aviation Production Enterprise, to Chinese Jiangsu Baoli Aviation part of an agreement signed November 2015
Russian Helicopters at CIEPE 2016, 16-May-16 : #CIEPE2016 Russian Helicopters taking part in the 8th Asia Pacific China Police (CIEPE 2016) exhibition of police equipment and munition in Beijing May 17-29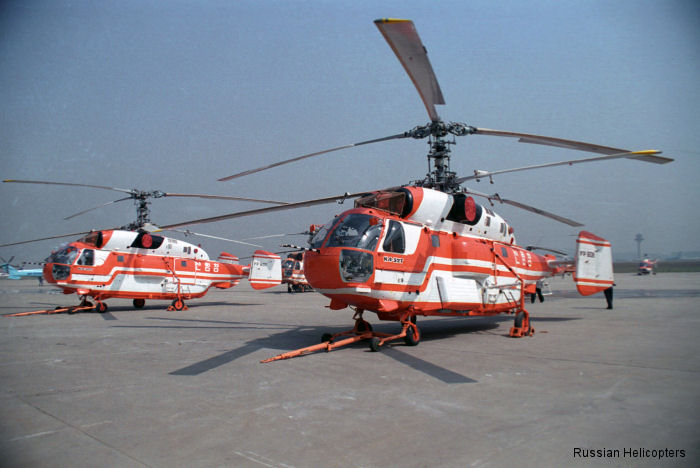 Russian Support for South Korea KA-32 Engines, 08-Oct-15 : South Korea's Civil Aviation Authority and Heli Korea visited Russian Helicopters Aviation Repair Plant No. 150 and extended a certificate for maintenance of Ka-32 helicopter engines.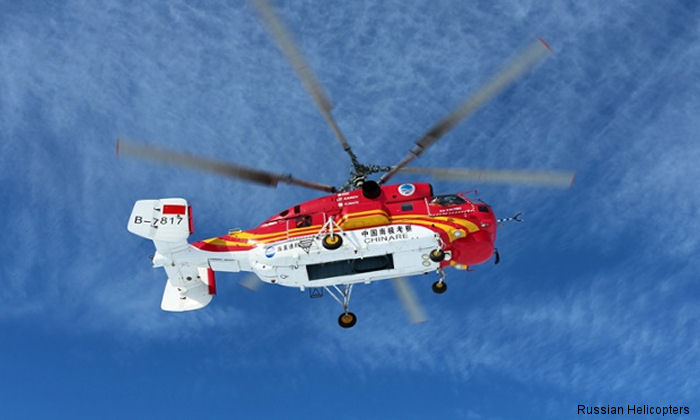 Nine Ka-32A11BC Delivered to China, 27-Aug-15 : Russian Helicopters has delivered nine Ka-32A11BC helicopters to China, where they will be operated by public security agencies and commercial companies.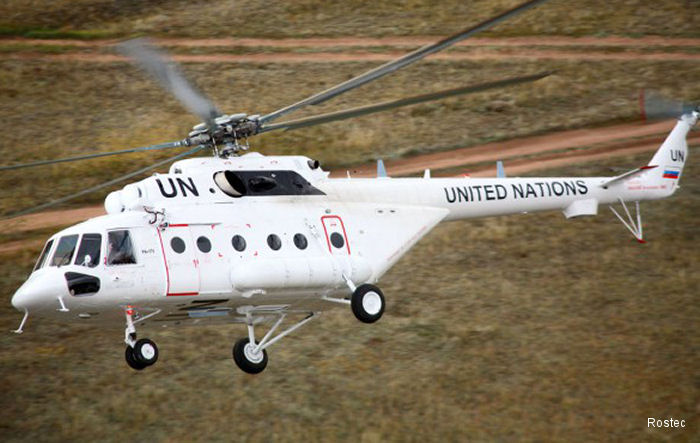 Russian Helicopters at the 6th GHAC, 13-Oct-14 : The Russian Helicopters holding company has presented the unique capabilities of Russian rotary-wing aircraft to support international humanitarian missions at the VI Global Humanitarian Aviation Conference & Exhibition in Geneva, Switzerland, which focuses on aviation used for global humanitarian relief purposes.