News about NH Industries MRH90 Taipan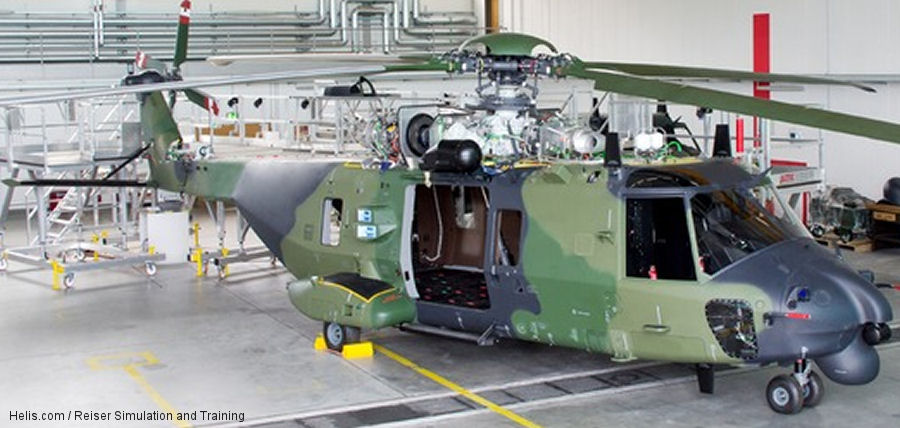 MRH90 Training Rig Simulator for Australia, 02-Dec-19 : #MRH90 Reiser Simulation and Training GmbH (RST) has been contracted by NATO Helicopter Management Agency (NAHEMA) for the delivery of a MRH90 Maintenance Training Rig for the Australian Forces.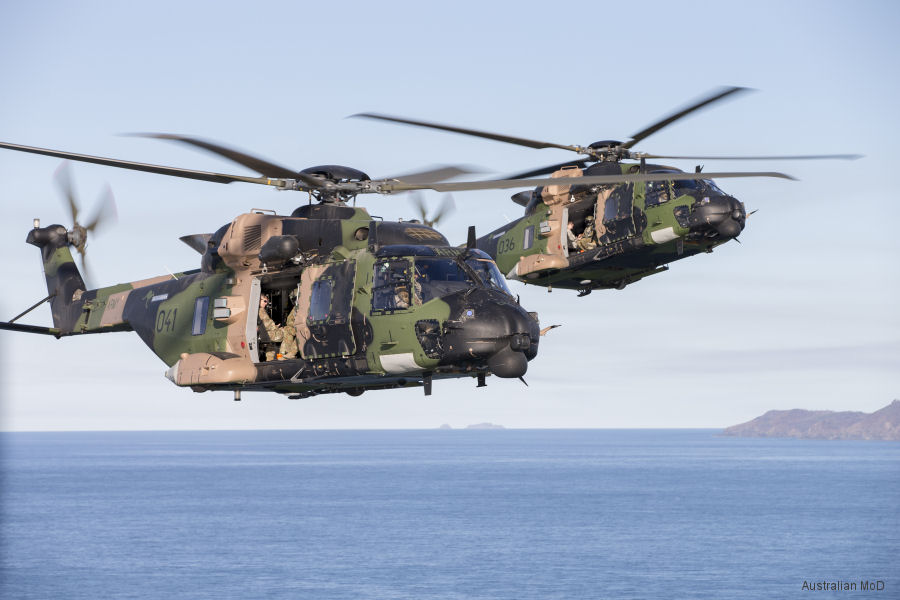 MRH90 New Local Transmission Repair Facility, 27-Apr-18 : Leonardo to open new facility in Australia to support the MRH90 Taipan, foreign NH90s and civil helicopter main gear boxes. To be based in Melbourne, is expected to start operations in mid-2020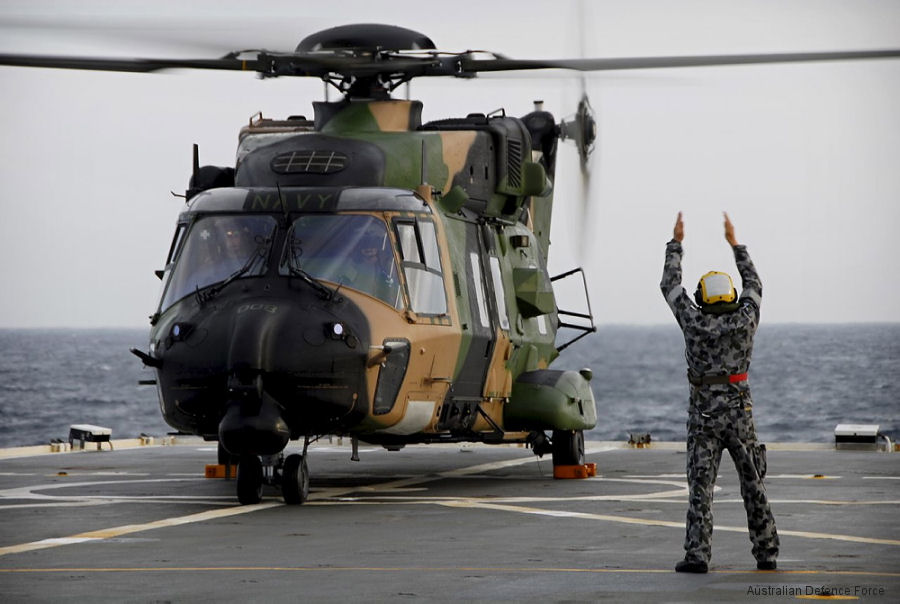 Australian DST Ensure Safe MRH90 Operations, 04-May-17 : Australian Defence Science and Technology (DST) Group has provide technical advice after the MRH90 helicopter experienced a series of serious incidents since its introduction into service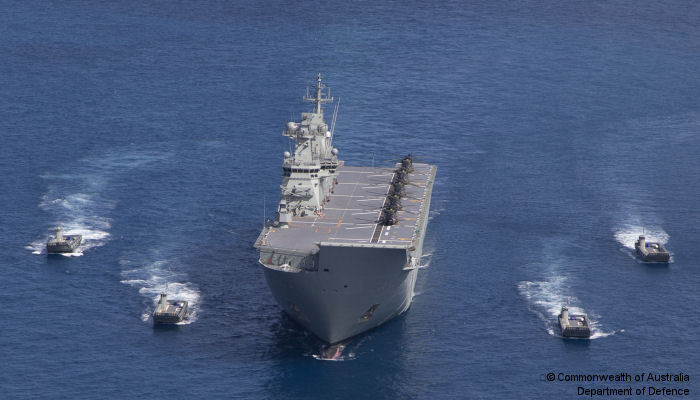 HMAS Canberra Initial Operational Capability, 31-Aug-15 : The Royal Australian Navy's Amphibious Ship, HMAS Canberra, has completed a graduated operational test and trials program to achieve a key milestone towards Initial Operating Capability (IOC).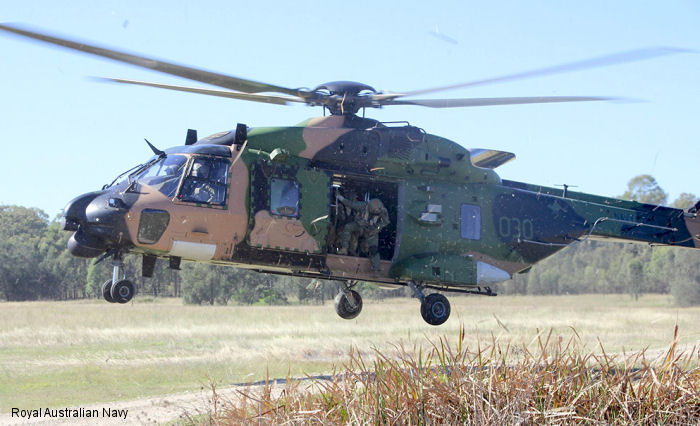 Australian Army Training with Navy MRH90, 05-Jun-15 : Royal Australian Navy s MRH90 helicopter from 808 Squadron has recently supported their Army colleagues from 8 Brigade during training serials at Singleton Barracks.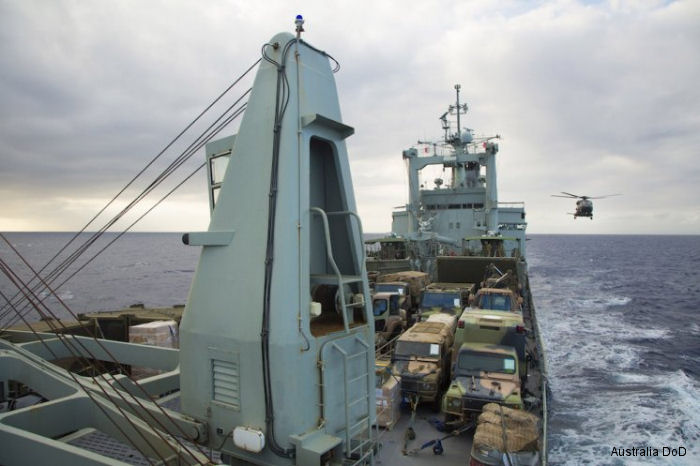 Australian Operation Pacific Assist 2015, 30-Mar-15 :

#CyclonePam Australian humanitarian assistance continues to flow into the most heavily affected areas by Cyclone Pam of Vanuatu. More than 500 ADF personnel are deployed as part of Operation Pacific Assist 2015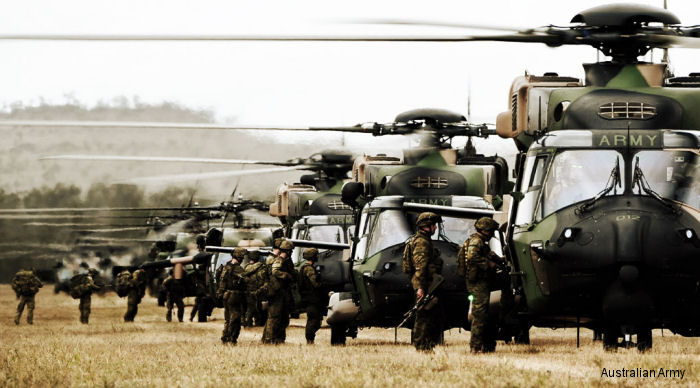 Second Australian Army MRH90 Simulator Ready, 05-Nov-14 : Australian Defence Forces accepted their second MRH90 helicopter full-flight and mission simulator located at Royal Australian Air Force Base Townsville in Queensland.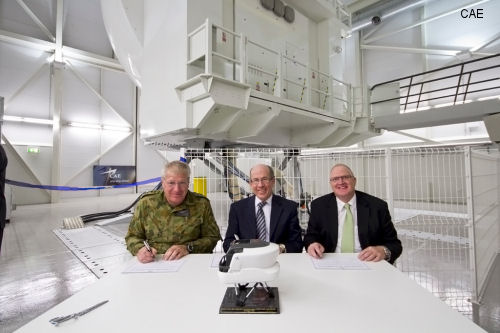 First Australian Army MRH90 Simulator Ready, 29-Aug-13 : Sydney, Australia - CAE today announced that the Commonwealth of Australia has accepted into service the first MRH90 full-flight and mission simulator (FFMS) located at the Army Aviation Training Centre Oakey in Queensland.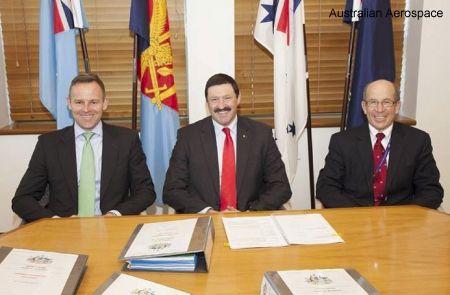 Australia gets an extra MRH90 (47th), 10-May-13 : Chief Executive Officer of Australian Aerospace, Dr. Jens Goennemann welcomed the signing of an agreement with the Commonwealth which, he said, will provide both the Army and Navy with not only a superior but also affordable military helicopter capability.