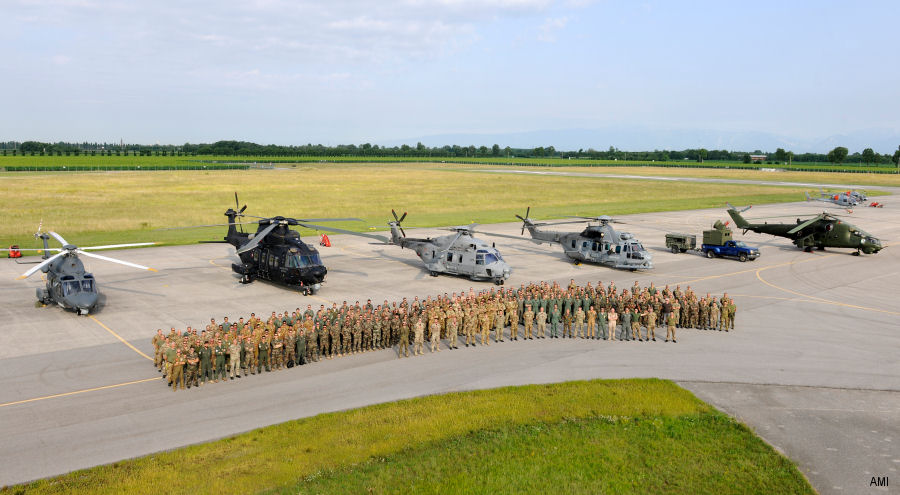 APROC 2017, 28-Jun-17 :

Italian air force held the Air Centric Personnel Recovery Operatives Course (APROC), the main training event in Europe in combat search and rescue.
AgustaWestland and AMI Training Agreement, 05-Aug-14 : AgustaWestland is pleased to announce that it has signed a cooperation agreement with the Italian Air Force for training services aimed at further strengthening their already well-established cooperation through the future set up of joint training services.
AW139M in South American Tour after FIDAE, 25-Mar-14 : FIDAE 2014 AgustaWestland, a Finmeccanica company, is pleased to announce that an Italian Air Force AW139M is about to start a four week demonstration tour throughout South America following its appearance at FIDAE 2014 in Chile this week.