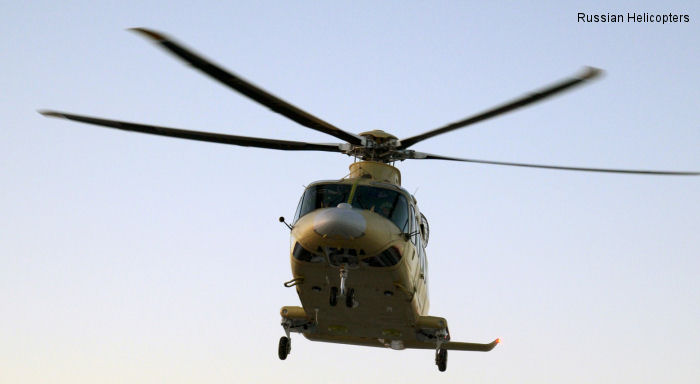 AgustaWestland and Russian Helicopters signed the preliminary agreement to launch the production of AW139 helicopters in Russia at the Farnborough International Airshow in 2008. A shareholder agreement was subsequently signed in June 2010 paving the way to start building a new plant from scratch in Tomilino in the Moscow region. In the summer of 2011 the final agreements on CJSC HeliVert joint venture establishment were signed and early during 2012 specialists from HeliVert studied in Italy at AgustaWestland training centre.

First aircraft was rolled out on December 2012 and it is expected that up to 15-20 AW139s will be assembled annually to meet demand in the Russian market as well as the CIS market in general.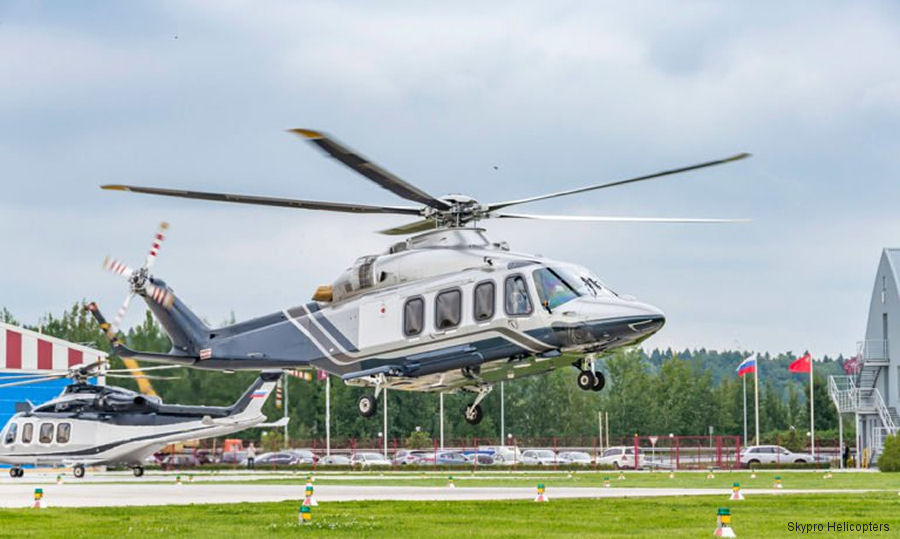 Russian Skypro Helicopters Fourth AW139, 10-Sep-19 : #Skypro Skypro Helicopters, a charter flight operator, sales and maintenance center based in Moscow, becomes the largest private operator of AW139 in Russia with four helicopters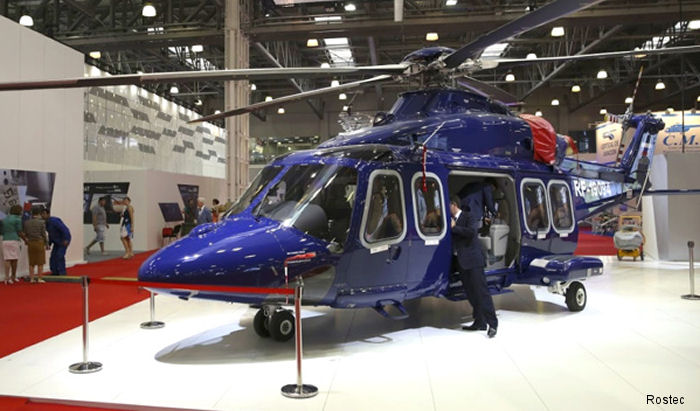 AW139 Assembled in Russia First Flight in Moscow, 04-Aug-15 : A crew from Russian Helicopter completed the first civilian flight inside of Moscow of an AW139 assembled at the joint Russian-Italian enterprise HeliVert in Tomilino, near Moscow.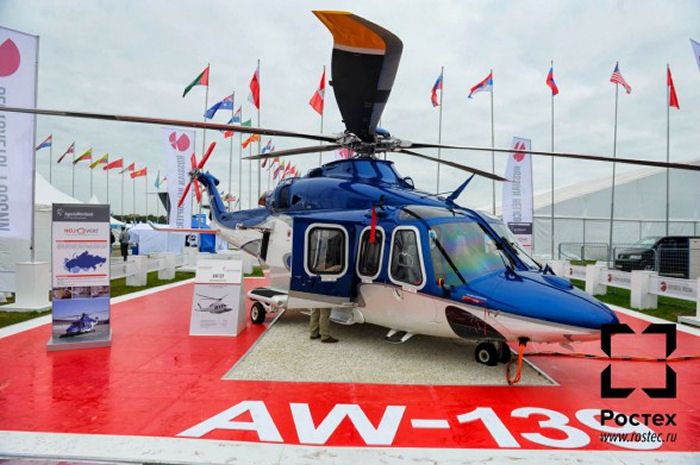 Helivert open new service center for AW139, 14-Sep-14 : The Russian Helicopters holding and the Italian AgustaWestland (a subsidiary of the Finmeccanica Corporation) are launching a new center to service AW139 helicopters.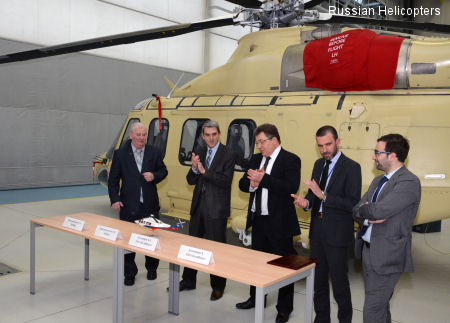 HeliVert gets approval for AW139 production, 30-Jan-14 : Moscow Region - HeliVert, a joint venture between Russian Helicopters and AgustaWestland, has received a Certificate of Approval from the Aviation Register of the Interstate Aviation Committee (AR IAC) for production of the AW139 commercial helicopter. The certificate is valid for two years.
C/N
Mod
Built
ID In this Org
In other Org


60001
2012
601: Helivert, first AW139 assembled in Russia f/f 18dec12; pictu+

60002
602: Helivert Feb13

60003
603: Helivert Mar14

60004
604: Helivert f/f 29jan15

60005
605: Helivert 2015

- RA-01699: private


---



60006
606: Helivert 2015

RA-01696: Skypro Helicopters Jun18

60007
607: Helivert

60008
608: Helivert Apr18

RA-01997: Skypro Helicopters ; to be confirmed

60009
609: Helivert Jul19

60003
RA-01680: Helivert; 21-23May15 on display at HeliRussia 2015, Moscow

60005
RA-01699: Helivert Jul18

- RA-01699: private


---



60002
RA-01988: Helivert 2014

60001
2012
RA-01996: Helivert Jan14