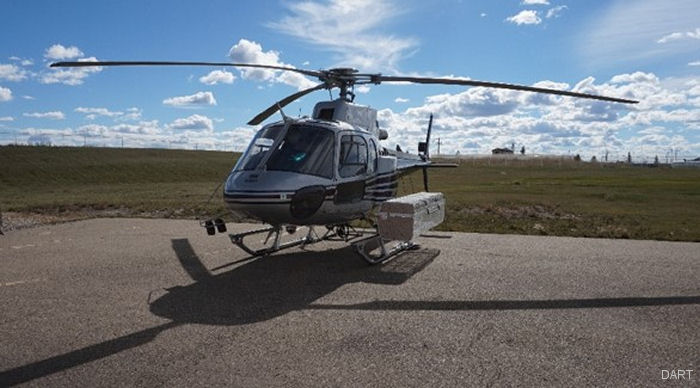 DART Aerospace, December 12, 2018 - Hawkesbury, Ontario – DART Aerospace recently received approval of updates to the STC from TCCA, FAA and EASA for its latest additions to their bestselling AS350/AS355 Quick Release Heli-Utility-Basket™.

Since receiving initial certification of a utility basket on the AS350 in 1994, DART has been consistently improving and adding to the design to meet the evolving requirements of the industry. The most notable addition to the new basket from its predecessor is its oversized, curve-top lid, which adds 30% more storage space; the lid is available as a retrofit option for long baskets using the light or heavy-duty flat lid. Other additions include an optional ground-handling wheel for easy maneuvering and double-locking quick-release pins, also available for retrofit.

As with the previous generations, the new basket carries no VNE restriction; in fact, a new flight test program has allowed DART to relax performance restrictions on all DART AS350 baskets. Furthermore, the basket can be quickly installed or removed with no tools by one person in less than a minute, thanks to its industry leading quick-release system.

"The impetus for this design change was to allow customers to transport rigid based, multi-drop firefighting buckets" says Wesley Reid, Product Manager at DART "but we are excited about the benefits that the added cargo volume this new lid will present to operators in the heli skiing, public service, utility and firefighting industries."

About DART Aerospace: DART Aerospace is a privately held aerospace company. DART provides industry-leading design, manufacturing and market-certified solutions for the helicopter and aerospace industry. With an impressive line-up of over 850 STC's and 4,500 products, DART offers a comprehensive portfolio of: aftermarket products, accessories, spare parts and tools for civil and military operators, all major rotorcraft OEMs, completion centers and MR&O facilities. DART's key products include: flotation systems, landing gears, interior and exterior accessories, cargo expansion, external loads, cable cutters and filters. All this, in addition to extensive engineering capabilities and manufacturing centers delivering fast time-to-market solutions with superior customer support in over 120 countries worldwide.

DART Aerospace
Airbus AS350
Eurocopter AS350 Ecureuil
Eurocopter AS355 Ecureuil 2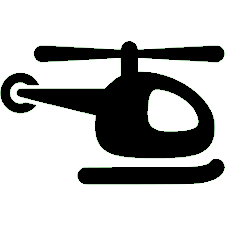 Helicopters Baskets

FAA
Federal Aviation Administration
EASA
European Commission