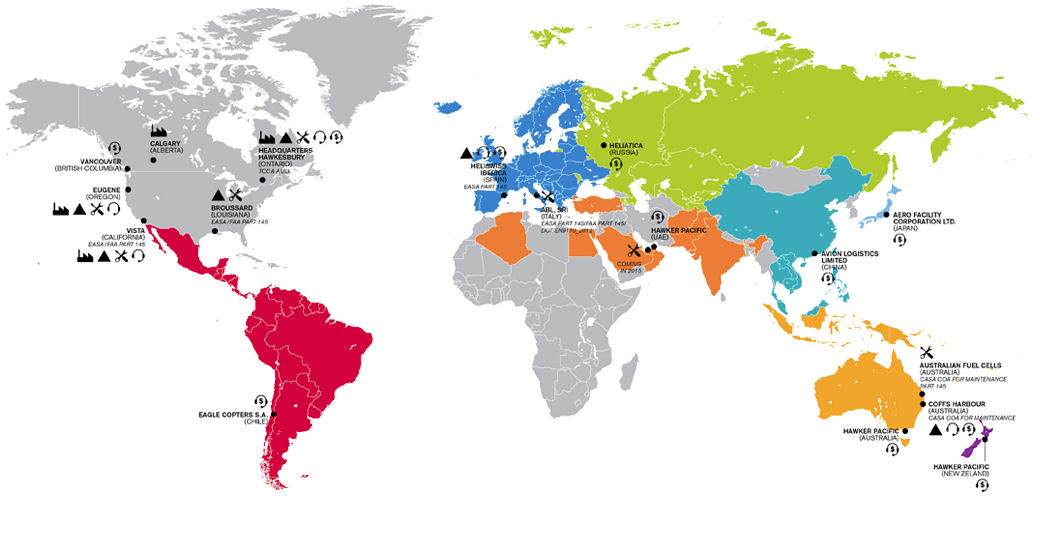 Provides industry-leading design, manufacturing and market-certified solutions for the helicopter and aerospace industry. With an impressive line-up of over 700 Supplemental Type Certificates (STC) and 5,000 products offering aftermarket products, accessories, spare parts and tools for civil and military operators, all major rotorcraft OEMs, completion centers and Maintenance, Repair and Operation (MRO) facilities.
Since 2003, DART Aerospace was as a subsidiary of
Eagle Copters
and
Era
. In March 2019 was acquired by Greenbriar Equity Group and First Aviation Services (FAvS).
In 2019, DART acquired
Simplex Aerospace
and
Aero Design
and in 1922 Century Helicopters and its industrial division Paravion Technology Inc.
In 2022, DART was acquired by the TransDigm Group.