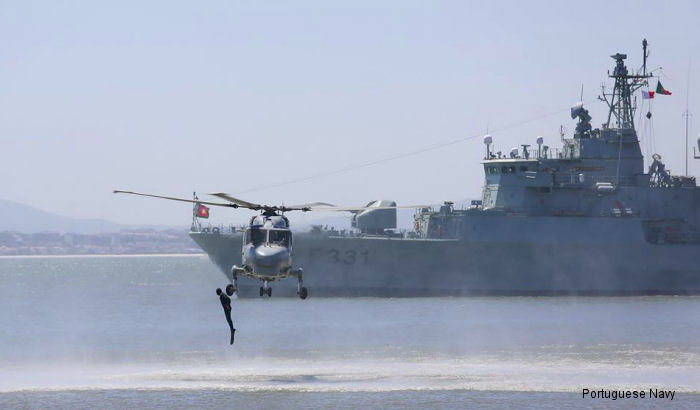 The Portuguese Navy is one of the oldest in the world. Naval Aviation in Portugal started in cooperation with
France
, which began training its aircrews in 1916 prior to the formation of the Serviço e Escola de Aviação da Armada in Sep 1917 and based French aircraft at the Bom Sucesso base near Lisbon in 1918. In Aug 1918, the USA was granted base facilities at Horta on Faial in the Azores. A third base was established on Macau (China) in 1927, followed by Ponta Delgada on São Miguel in the Azores.

Neutral during WWII, the service grew through a modernising acquisition programme and by impounding aircraft from both sides that landed in its terrritory. After WWII, it became especially proficient in anti-submarine warfare. This was the last Naval aviation unit raised before 1952 when it was merged with army aviation, to form the
Portuguese Air Force
. Whilst it lost its independent identity, naval aviation continued its presence as the Forças Aeronavais within the FAP.

By the early 1990s, it was clear that a change to maritime patrol, ASW and ASV arrangements were needed. After a selection between the
Seasprite
and Lynx, an initial order for 5 Super Lynx was placed in 1989 and on delivery in mid 1993, the Esquadrilha de Helicópteros da Marinha was formed as part of a revitalised Aviação Naval under control of the Marinha Portuguesa (Navy). The Lynx are deployed to the three 'MEKO 200' Frigates of the Vasco da Gama Class launched in the early 1990s, NRP Vasco da Gama (F330), NRP Alvares Cabral (F331) and NRP Corte Real (F332), each of which can support up to 2 Super Lynx.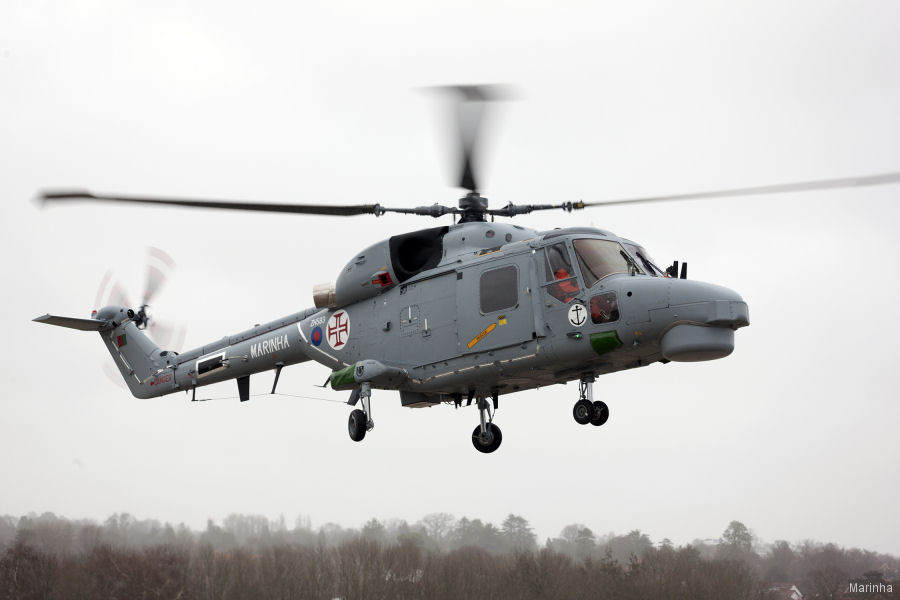 First Flight for Upgraded Portuguese Lynx, 18-Feb-20 : #Lynx Under a contract signed in 2016, Leonardo UK is upgrading engine and avionics of the five Lynx Mk95 of the Portuguese Navy at Yeovil. First delivery is expected for Q2 2020 and the fifth and last one by late 2021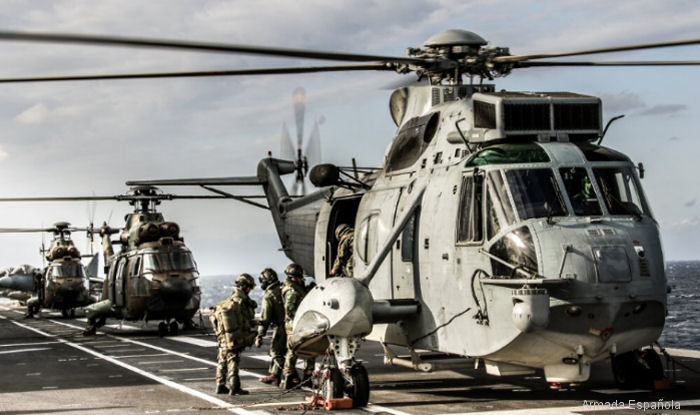 Spanish Amphibious Exercise GRUFLEX 61, 14-Nov-16 : 1,200 Spanish marines, elements from the Spanish Army and Air Force along the Portuguese Navy taking part of amphibious exercise GRUFLEX 61 in Cadiz and the Balearic Islands
Model
Del'd
From
To
Westland Lynx
5
1993




Model
C/N
Built
ID
Lynx HAS3S
336
1987
19201 : Marinha Super Lynx mk95 type; ex Royal Navy HAS.3 ZF559; uk test ...
: embarked on NRP Alvarez Cabral during visit to Liverpool.

Lynx HAS3S
338
1988
19202 : Marinha Super Lynx mk95 type; ex Royal Navy HAS.3 ZF561; uk test ...
: EHM by Aug 1999. Embarked on NRP Corte-Real during STANAVFORLANT ...

Super Lynx mk95
375
1993
19203 : Marinha, test serial ZH582
: pictured (pic2) with EHM at RNAS Yeovilton
: 27may10 pictured (pic3) on USNS LCPL Roy H. Wheat (T-AK 3016) dur ...
: at Montijo airbase

Super Lynx mk95
376
19204 : Marinha. ex ZH583

Super Lynx mk95
377
1994
19205 : Marinha. ex ZH584, pictured


5 Construction Numbers in this organisation found