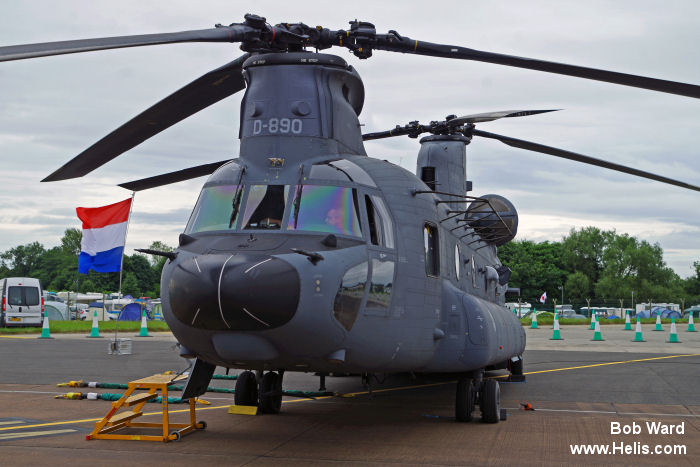 298 sqn is formed March 1st 1950 at Soesterberg after renaming 6 ArVA. Flying Austers and Piper Cups first it is transformed to an helicopter unit flying H-23B Raven. After that 298 receives Alouette III helicopters that are held until the new CH-47D Chinooks arrive in 1996.

Part of Tactische Helikopter Groep Koninklijke Luchtmacht (THGKLu)
Between 1960 and 1962 a SAR detachment of the units Alouette III operated from Biak Island (Mokmer base).

From Jan 2015, a 3 Chinook detachment operated at Camp Castor in Mali under UN mandate, joining their colleagues from
301 Squadron
.