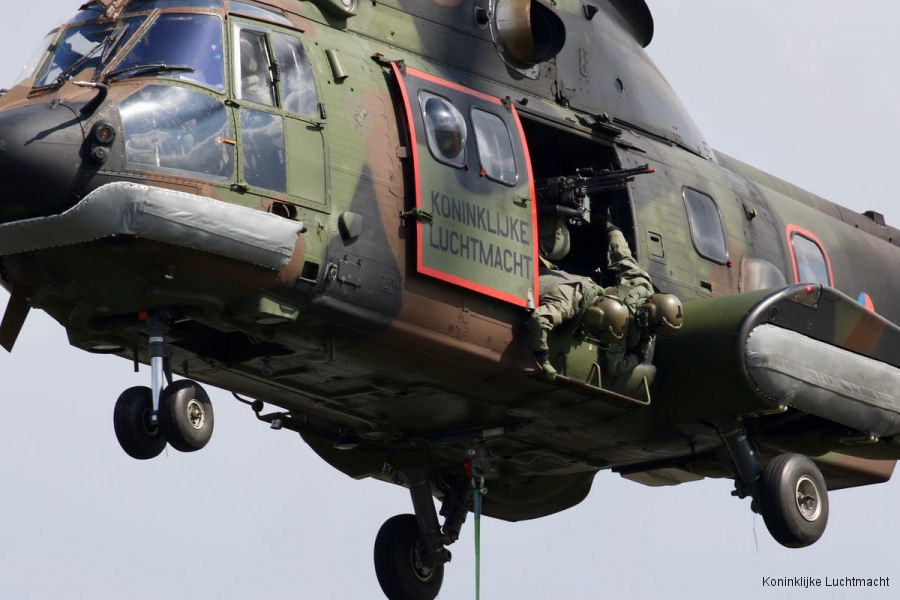 First of 17 AS532 Cougar in May 1996 and it earned initial capability on the type in Jul 1997.

From 15apr2010 300 Squadron helped local fire stations with a dune-fire near Bergen aan Zee with 2 Cougar (S-454 and S-459), flying with bambi-buckets.

January 2015 300 Squadron started with medevac flights at
Leeuwarden
for the Islands. At least to July 2015 2 AS532 located in the north.

Models