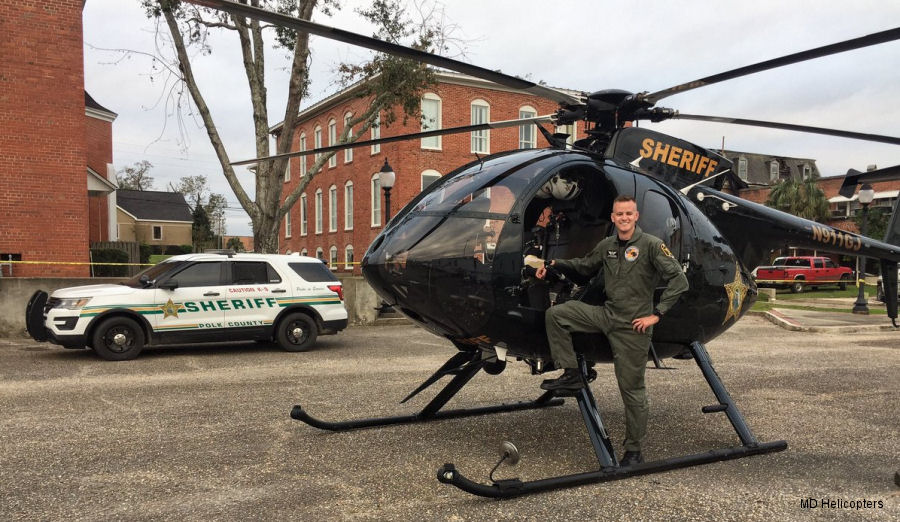 PCSO Aviation Unit established in 1972 with two fixed-wing aircraft. Helicopters were added in 1982. In 1995, 3 ex
US Army OH-58
(plus 1 as spares) were acquired.
News of Polk County Sheriff Office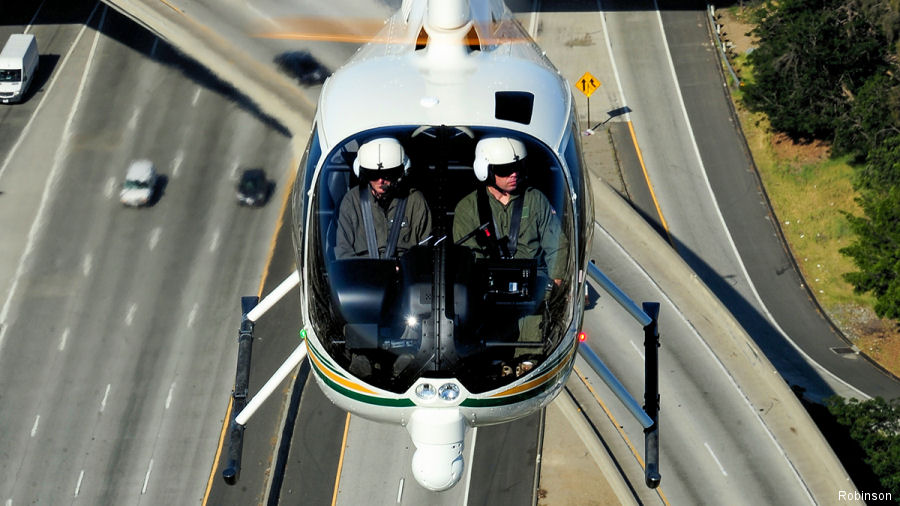 Two More R66 Police for Polk County Sheriff, 08-Mar-22 : #Florida Polk County Sheriff's Office (PCSO) in Florida orders 2 additional Robinson R66 Police. The helicopters will be received this year and will be added to the one delivered last year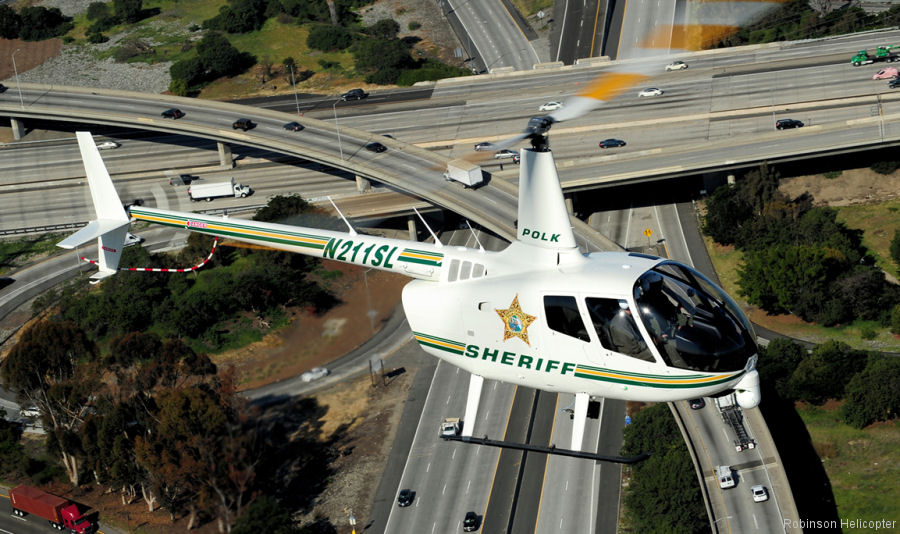 Robinson R66 Police Helicopter at APSCON 2021, 28-Jul-21 : #APSCON21 Florida Polk County sheriff Robinson R66 Police helicopter is on display at the Airborne Public Safety Association Convention (APSCON) in New Orleans, July 26-31
Second MD500E to Polk County Sheriff Office, 24-Jul-14 : MD Helicopters Inc. (MDHI), a Lynn Tilton company and leading manufacturer of commercial, air-rescue, military and law enforcement helicopters, held a ceremonial delivery of a new MD 500E helicopter for the Polk County Florida Sheriff's Office (PCSO).
Years
Models
Bell 206B-2 Jet Ranger
Bell OH-58A Kiowa
Bell TH-13T Sioux
Hughes TH-55A Osage
MD Helicopters MD500E
Robinson R44 II
Robinson R66 Police


Polk County Sheriff Office List of helicopters

Help Us
C/N
Version
Built
In this Org
In other Org
56-0534
th-55a
N1025C : Polk County Sheriff Office (PCSO) Apr79-Oct91

64-18222
- N1040S

1025
police
2020
N211SL : Polk County Sheriff Apr21, pictured

- N211SL

3831
th-13t
N47039 : Polk County Sheriff Office (PCSO) Jul77-Mar91, 47G-3B-1 type

67-17124

1402
206b-2
1974
N56AL : Natural Resources Division Polk County at Bartow, FL from Feb09; Board of+

N56AL
- N56AL

41855
oh-58a
N911DB : Polk County Sheriff Office (PCSO) from Nov95; w/o 22oct01 at Bartow, FL. 2+

72-21189

42175
oh-58a
N911FH : Polk County Sheriff Office (PCSO) from May97

73-21909

0617E
MD500E
2013
N911GJ : Polk County Sheriff Office (PCSO) Nov13-2021, pictured

N41628
- N911GJ

11054
II
2006
N911GJ : Polk County Sheriff Office (PCSO) from Dec06; w/o during training at Lake+

- N74850

41280
oh-58a
N911JP : Polk County Sheriff Office (PCSO) from May97

71-20419

41813
oh-58a
N911RW : Polk County Sheriff Office (PCSO) from Oct02

72-21147
- N65026

0620E
MD500E
2014
N911WJ : Polk County Sheriff Office (PCSO) from Jul14, pictured

N6100A