On February 22, 1967 a Franco - British agreement for helicopter production was signed between French company Sud Aviation and the British
Westland
covering licence production in UK of 48 SA330E helicopters which were to be known as Puma HC1s in RAF service and the production of 292 SA341 Gazelles. In return the French were granted licence production of 40 Westland Lynx helicopters for the French Navy.
The agreement was officially confirmed on April 2, 1968. On January 1, 1970 Sud-Aviation was merged with a number of other French aerospace companies to form the SNIAS ( Societe Nationale Industrielle
Aerospatiale
).
Was only one of many aerospace cooperation programs between the two countries in the 1960s which also includes the Concorde supersonic airliner, the combat jet Jaguar and the Martel and (Franco-German) Milan missiles.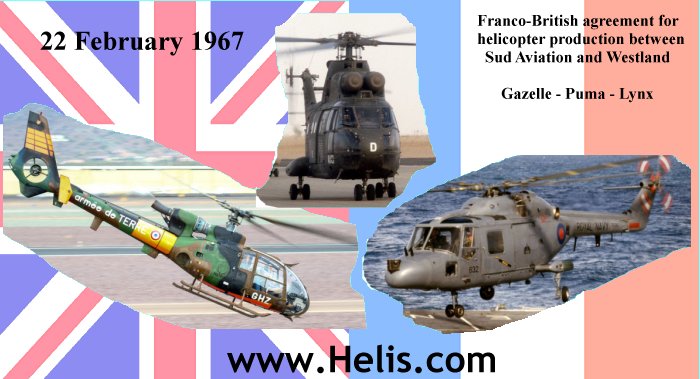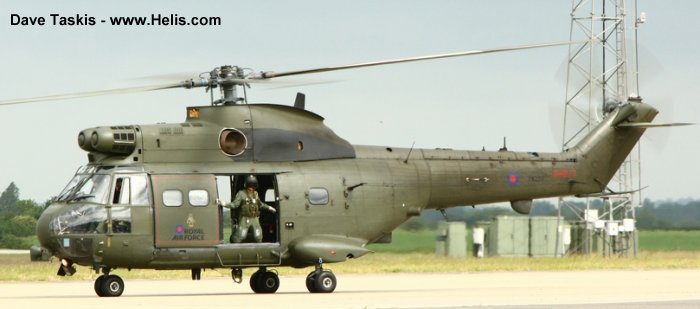 SA330E Puma HC.1 in Royal Air Force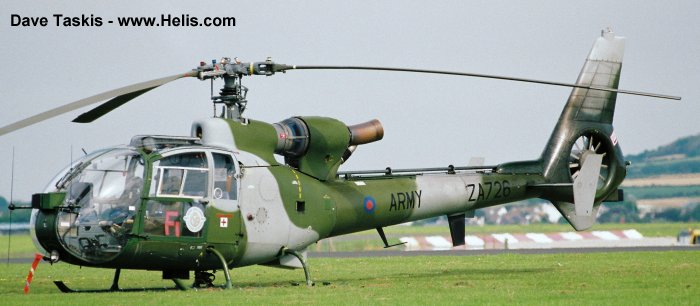 SA341B Gazelle AH.1 in British Army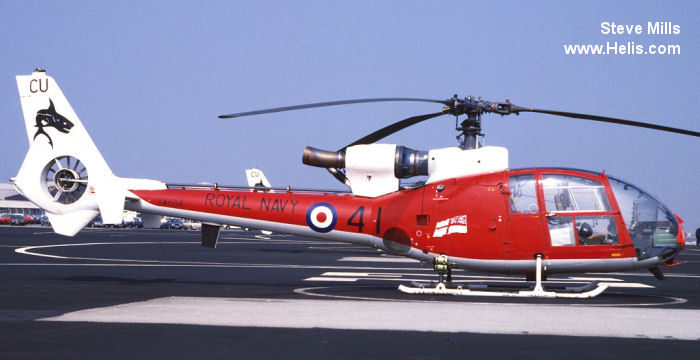 SA341C Gazelle HT.2 in Royal Navy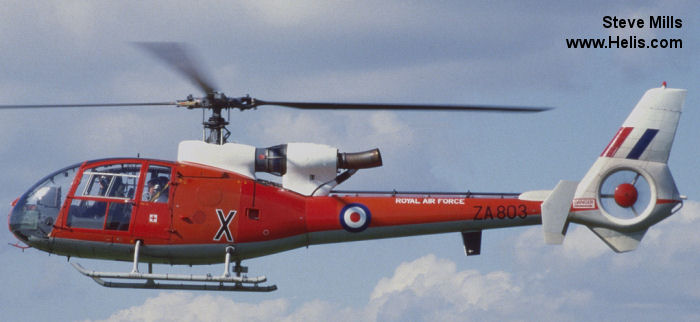 SA341D Gazelle HT.3 in Royal Air Force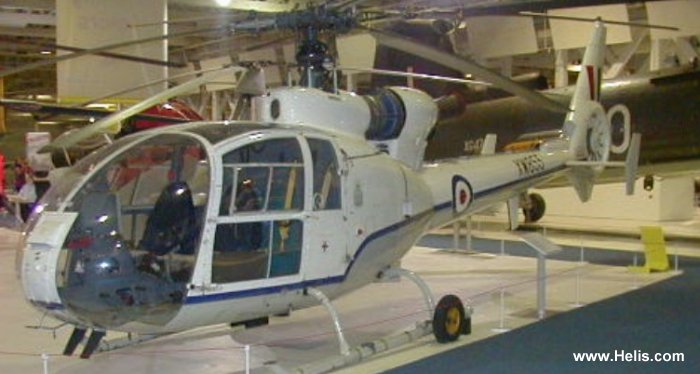 SA341E Gazelle HCC.4 in Royal Air Force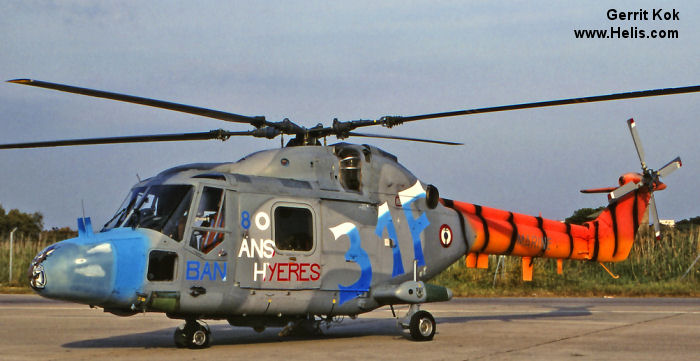 Lynx in French Navy