First operational aircraft arrived to BAN Saint-Mandrier on December 5, 1978. They were used aboard the F70 class frigates.
As of 2016 ~20 remain in service with 34F an being replaced with NH90
Marine stopped using the Lynx in September 2020.

Production Lynx HAS.2(FN) were powered by Gem 2 turboshafts. Production Lynx HAS.4(FN) were powered by Gem 41-1 turboshafts.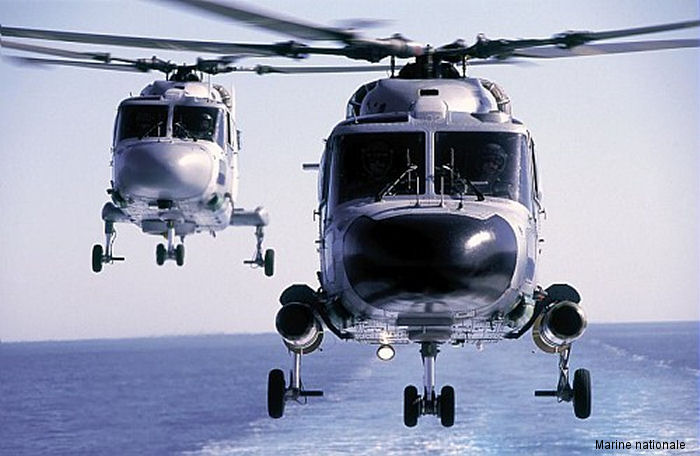 Vector UK to Support French Navy Lynx, 19-Nov-14 : Vector Aerospace UK will provide structural maintenance and technical support for the French Navy Lynx Mk4 fleet on a five year programme. Fleetlands is world s only repair facility for this type.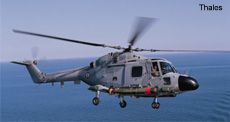 Thales GPS SAASM receivers for French Navy Lynx, 05-Apr-12 : Neuilly – Thales has been awarded a contract by the Service Industriel de l'Aéronautique (SIAé), France's military aircraft maintenance, repair and overhaul service, to supply stand-alone GPS receivers for the French Navy's Lynx helicopters, which are currently being upgraded by the French defence procurement agency (DGA).