Helicopter Sikorsky HH-53C Super Jolly Serial 65-390 Register 73-1652 used by US Air Force USAF. Built 1974. Aircraft history and location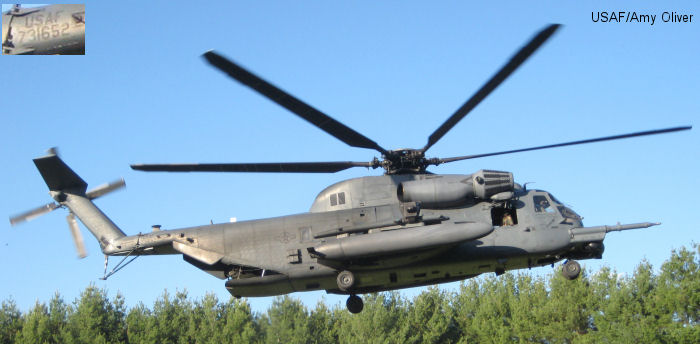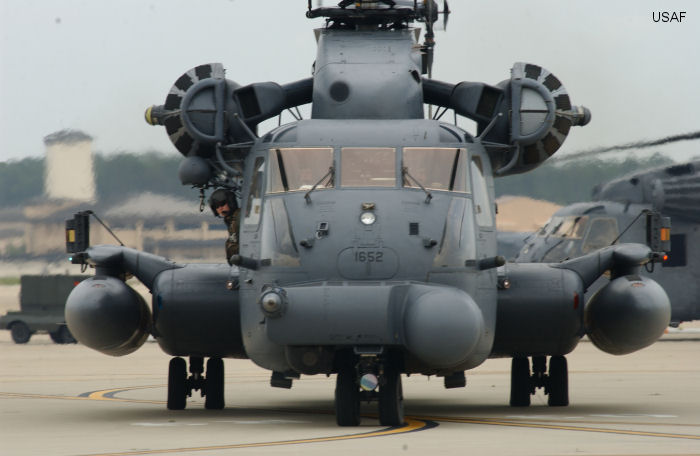 73-1652

US Air Force

Sikorsky MH-53M Pave Low IV USAF
conv HH-53H
conv MH-53J
conv MH-53M
2009 preserved USAF SOF Museum, Eglin AFB, Valparaiso, FL
1999-07

A

EGUN
with 21st SOS, RAF Mildenhall 21st SOS
2008-06-06
06jun08 with 20th SOS at Pipestem, WV during the squadron final mountain training exercise with the H-53
file photo date unk 20th SOS




2014-04-19

B

KPAM
saw it at Tindall AFB museum. I am former 67 ARRS and had to pull over to take a look 67 ARRS
2015-12

C

KVPS
Last entry is incorrect 652 is on outdoor display at the SOF Museum outside Eglin AFB FL. I visited the museum in Dec. 2015. Museum crew chief told me that she was flown in and was still in pretty much the same condition as that day. He said that a paint job would take place in the near future. I worked on 652 when it was a "C" model assigned to the 55th ARRSQ 75 through 79. I was not the real crew chief my helicopter was 650. 652 was the last AF 53 produced. The other 73's were 647,648,649,650,and 651. As I left the squadron in 79 the helicopters were being sent to NARF Pensacola for ACI and induction into PAVLOW mod line. 650 was the first to go and the first production HH-53H PAVLOW. 55 RQS
Just a minor correction - the museum at Eglin AFB is the Air Force Air Armament Museum. It does have a nice Air Force Special Operations collection inside.
| | |
| --- | --- |
| | |