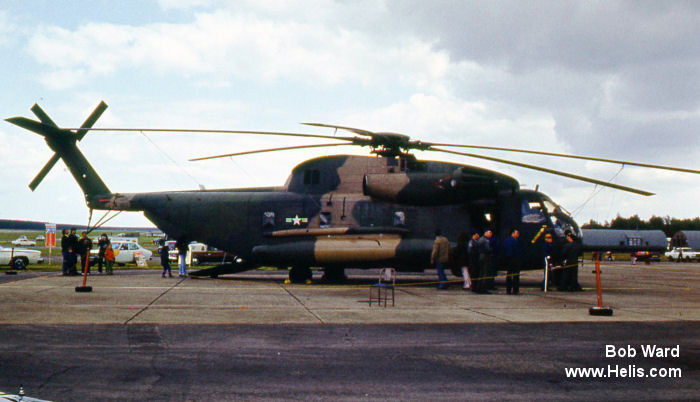 The HH-53C was a modestly-improved HH-53B CSAR variant. The most visible difference between the HH-53B and HH-53C was that the HH-53C dispensed with the fuel-tank bracing struts. Smaller 450 US gal (1,703 L) external tanks were used. Other changes included more armor and a more comprehensive suite of radios to improve communications with C-130 tankers, attack aircraft supporting CSAR actions, and aircrews awaiting rescue on the ground. The HH-53C was otherwise much like the HH-53B, with the more powerful T64-GE-7 engines.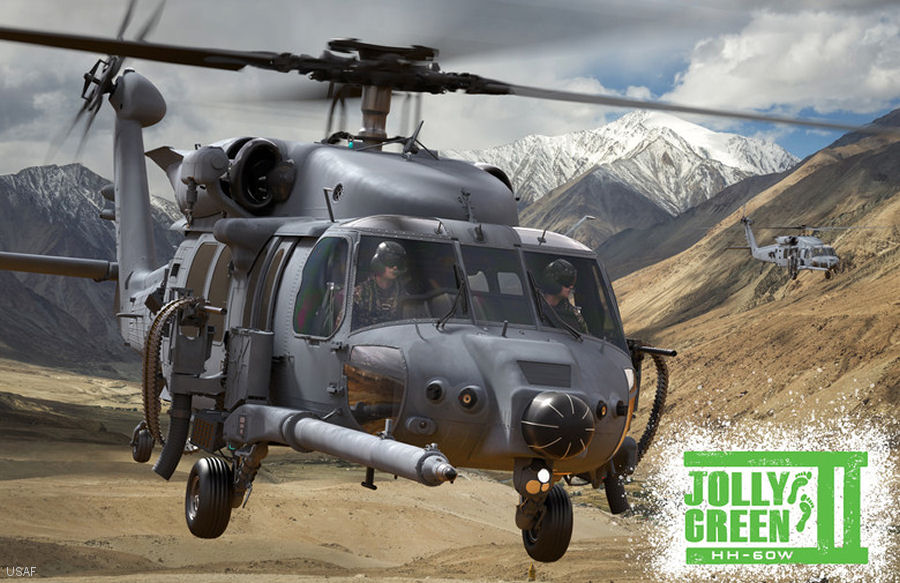 HH-60W Named Jolly Green II, 27-Feb-20 :

#JollyGreenII Following the tradition of the Vietnam era combat rescue helicopters HH-3E Jolly Green and HH-53 Super Jolly Green, Secretary of the Air Force Barbara Barrett revealed the name of USAF newest helicopter during the Air Warfare Symposium AWS20
List of Operators of Sikorsky HH-53C Super Jolly
From
Organisation with model HH-53C Super Jolly
1968






Construction Numbers on database of HH-53C Super Jolly





44 C/N.