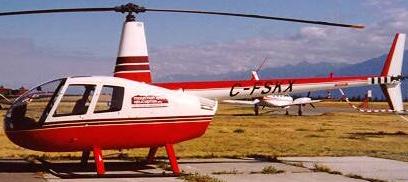 The Robinson R44 is a four-place light helicopter which first flown on 31 March 1990 receiving FAA certification in December 1992. The 1000th R44 was delivered by February 2001. Based on the two-place Robinson R22, the R44 features hydraulically-assisted flight controls
Model
Year
History
R44 Astro
1992
R44 Police
1997
Raven or Raven II equipped for police duties. : Receives FAA certification in July 1997

R44 Newscopter
1998
R44 Clipper
1999
R44 Raven
2000
R44 II
2002
R44 Raven II
2002
R44 Clipper II
2003
r-66
2007
The Robinson 66 is a five-seat turbine-powered helicopter slightly faster and smoother than the previous R44 and it also features a separate c ...

R44 Cadet
2015
A two-place R44 introduced in 2016 developed with the training market in mind. The airframe, rotor system, and power plant are the same as the ...