The
A.109E Power
is an upgraded version, powered by two Turbomeca Arrius 2K1 or two Pratt & Whitney PW206C engines.
From 2001 was renamed as
AW.109
following the merger of Agusta and Westland to form AgustaWestland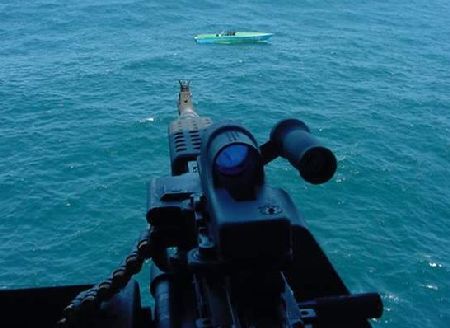 USCG MH-68 / A109 Fleet Yields Fast Pay-Off, 22-Mar-02 : The U.S. Coast Guard's first patrols using tough new tactics employing armed MH-68s, a dedicated version of the twin-engine Agusta A109 Power helicopter, scored a perfect three busts in three attempts against drug-laden speedboats bound for U.S. shores. The U.S. Coast Guard's three interdictions netted a combined total of more than 13,000 pounds of cocaine along with several arrests.
Model
Year
History
MH-68A Stingray
2000
AW AW109
2001
From 2001 the Agusta A109 was developed and marketed by AgustaWestland



List of Operators of Agusta A109E Power
From
Organisation with model A109E Power
1997
2000
2003
2005
2009
Unknown!
Help


Construction Numbers on database of A109E Power or its versions