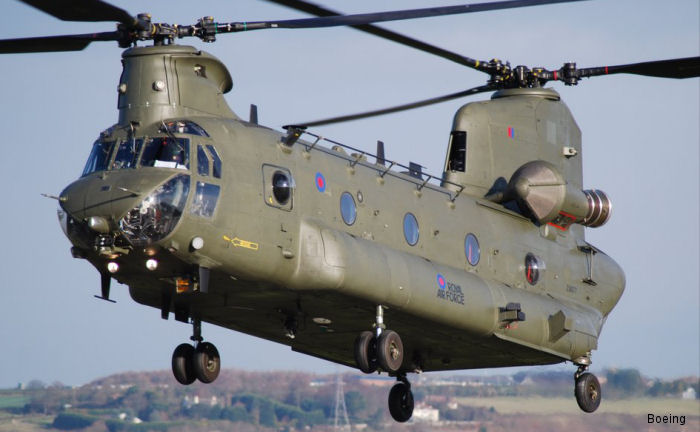 Chinook HC.2 / HC.2A / HC.3
listed here. For the RAF Chinook history
see here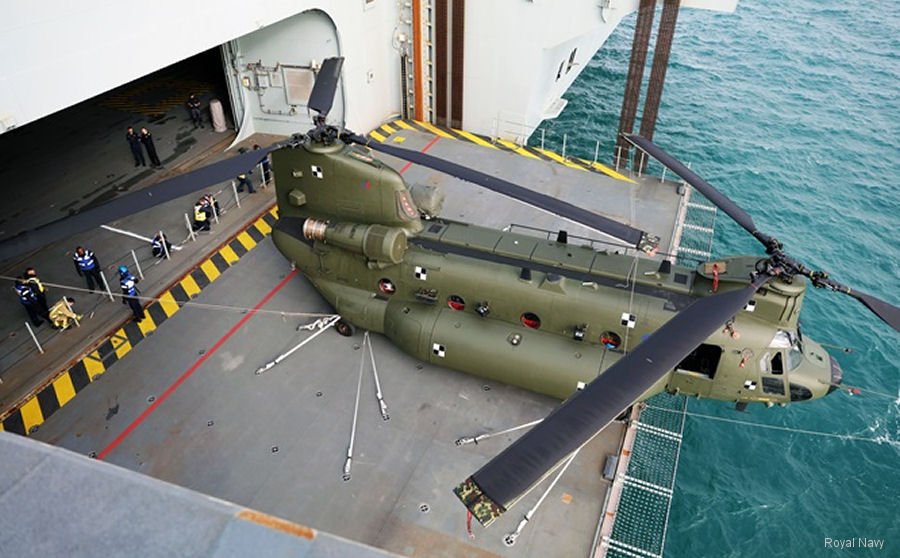 Chinook First Time On HMS Queen Elizabeth Hangar, 08-Feb-18 : A Chinook has been stowed in the hangar of a British aircraft carrier for the first time. The Royal Air Force 7 Squadron CH-47 fit on new HMS Queen Elizabeth' hangar without need to fold the rotors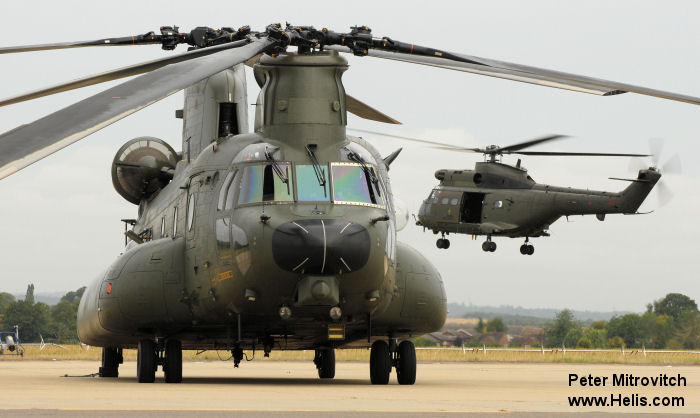 Chinooks Arrive At RAF Benson, 23-Oct-15 : Royal Air Force Chinook helicopters and around 150 personnel moved to RAF Benson as the Chinook Mk4/6 Operational Conversion Flight joined their Puma HC.2 colleagues.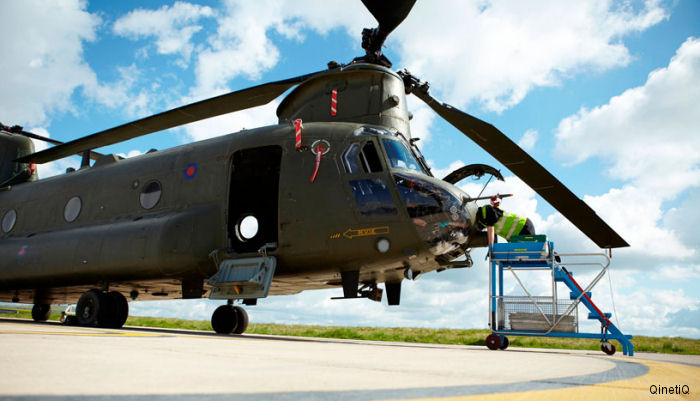 QinetiQ to Support RAF Chinook Upgrade, 20-Oct-15 : QinetiQ has signed a £5.2m contract with the UK Ministry of Defence (MOD) to independently evaluate Boeing's Digital Automatic Flight Control System upgrades to the Chinook helicopter.
Vector Aerospace Repaired RAF Chinook, 25-Mar-15 : Vector Aerospace and Boeing repaired a RAF Chinook HC.2 damaged in April 2012 and also upgraded the helicopter to the HC.4 Julius standard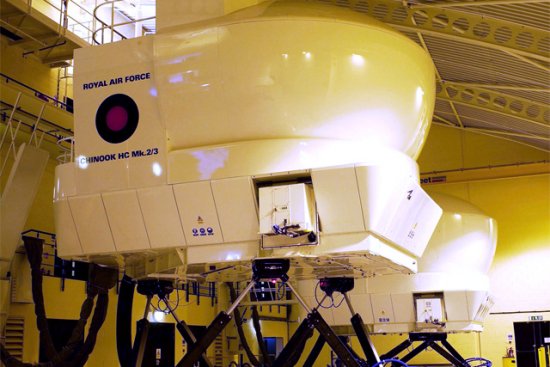 Royal Air Force CH-47 Chinook upgraded simulator at CAE's MSHATF, 28-Nov-11 : Today at the Interservice/Industry Training, Simulation, and Education Conference (I/ITSEC), the world's largest military simulation show, CAE announced that it has completed a major upgrade to one of the CH-47 Chinook dynamic mission simulators located at CAE's Medium Support Helicopter Aircrew Training Facility (MSHATF) in the United Kingdom, and the Royal Air Force (RAF) is now training its Chinook aircrews to the new RAF CH-47 Mk4 standard. The simulator upgrade was done in parallel with the upgrades currently being performed on the RAF's CH-47 Chinook fleet as part of the JULIUS programme.