On June 2014, Sikorsky won USAF contract to supply 113 next generation Combat Rescue Helicopters (CRH) to replace the
HH-60G Pave Hawk
. On November that year was designated as HH-60W. First flight took place on May 2019.
On July 2019, the
413th Flight Test Squadron
was the first unit to fly the new helicopter. Six HH-60W are going to conduct the developmental test program at Duke Field, FL.
On August 2019, the
58th Special Operations Wing
at Kirtland AFB activate new Detachment to prepare the unit to receive the new helicopter in 2020.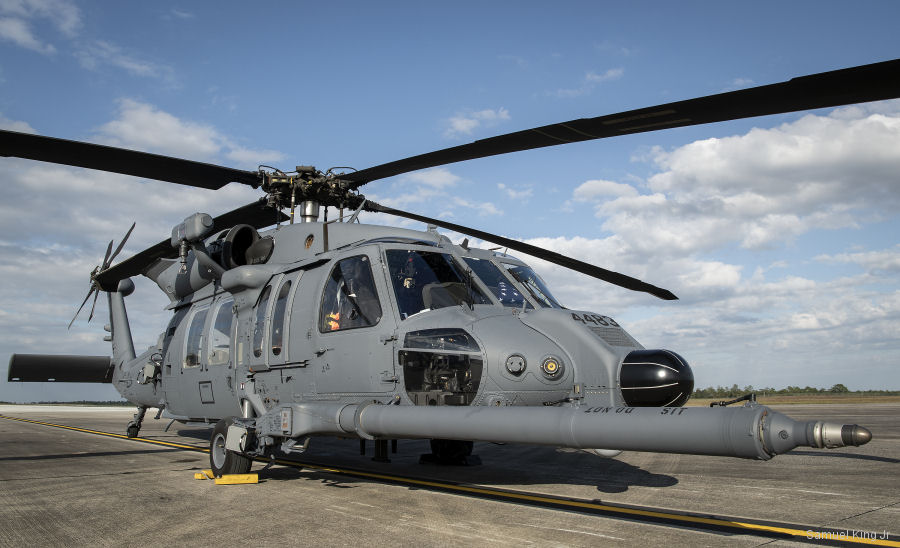 HH-60W Arrives at USAF' Test Squadron, 12-Nov-19 : #CRH After a 5-hour flight, US Air Force 413th Flight Test Squadron at Duke Field received the first two HH-60W Combat Rescue Helicopter to begin developmental testing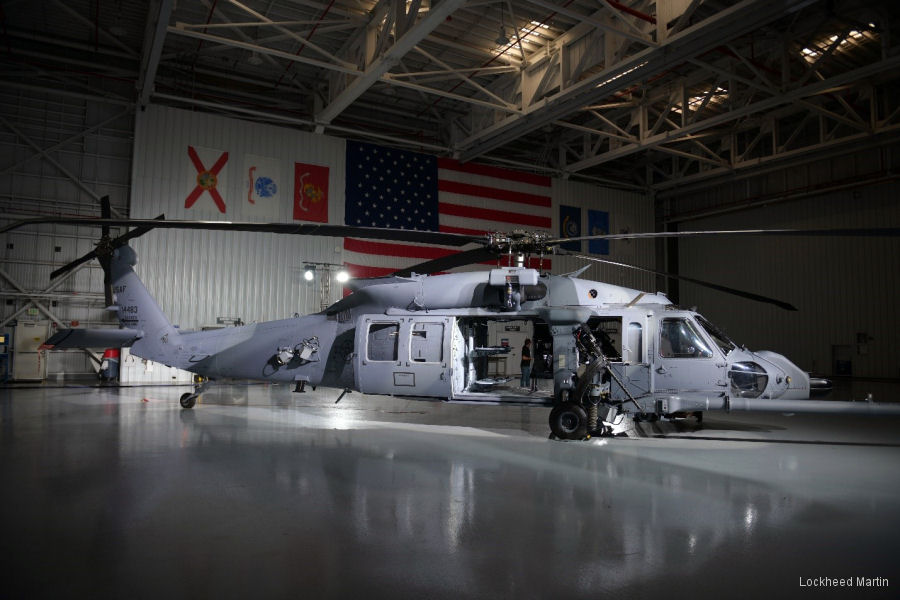 HH-60W Presentation Ceremony, 15-Oct-19 :

Sikorsky held a ceremony at its Development Flight Center in West Palm Beach, Florida to present the US Air Force' future Combat Rescue Helicopter (CRH), HH-60W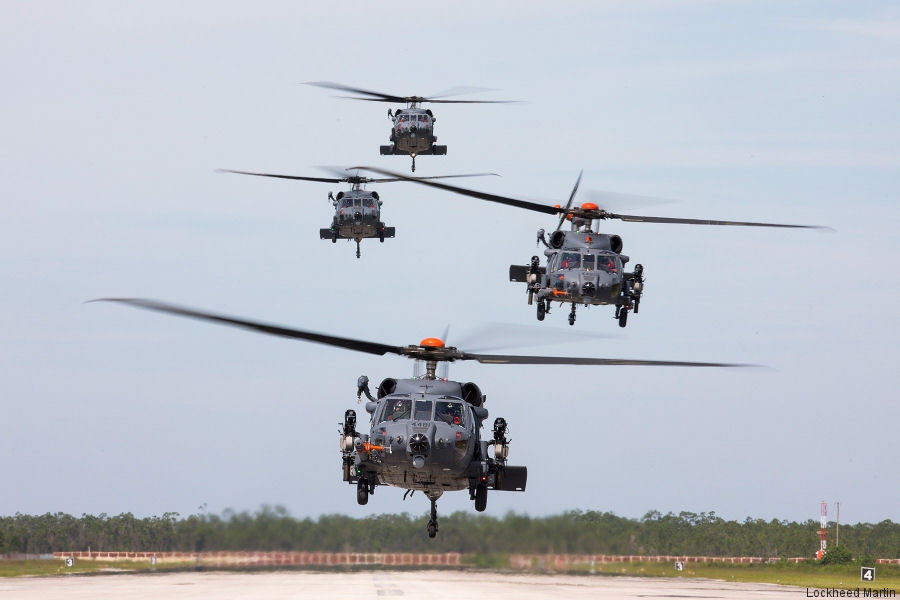 HH-60W Approved to Enter Production, 26-Sep-19 :

#CRH The HH-60W, future USAF Combat Search and Rescue (CSAR) helicopter to replace the Pave Hawk, achieved a Milestone C decision moving into low rate initial production (LRIP). Currently there are 4 prototypes flying (totaling 150 hours so far) and the first five in various stages of production at Sikorsky's Stratford facility.
Sikorsky Tactical Mission Kit Tested on the HH-60W, 25-Sep-19 : #MissionKit A new tactical mission kit which provides situational awareness, mission management and simple sensor integration was tested for the first time in the USAF' future Combat Search and Rescue (CSAR) helicopter, the Sikorsky HH-60W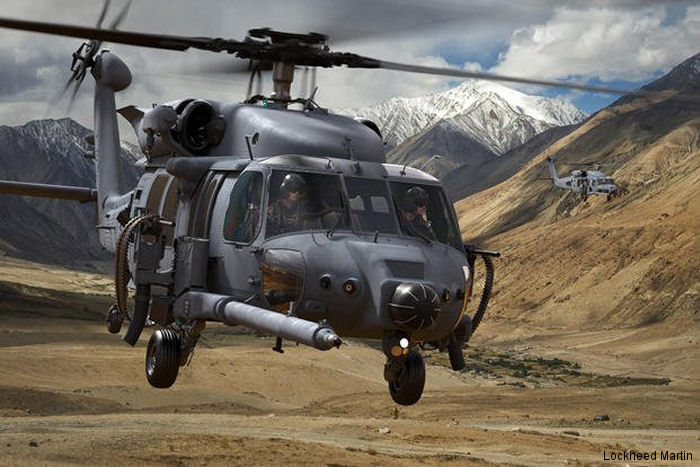 New Detachment Stands Up at Kirtland AFB, 12-Sep-19 : #Kirtland USAF' 58th Operations Group (58 OG) Detachment 2 was activated at Kirtland AFB, New Mexico to "Prepare the wing to start formal training on the HH-60W, no later than March of 2021"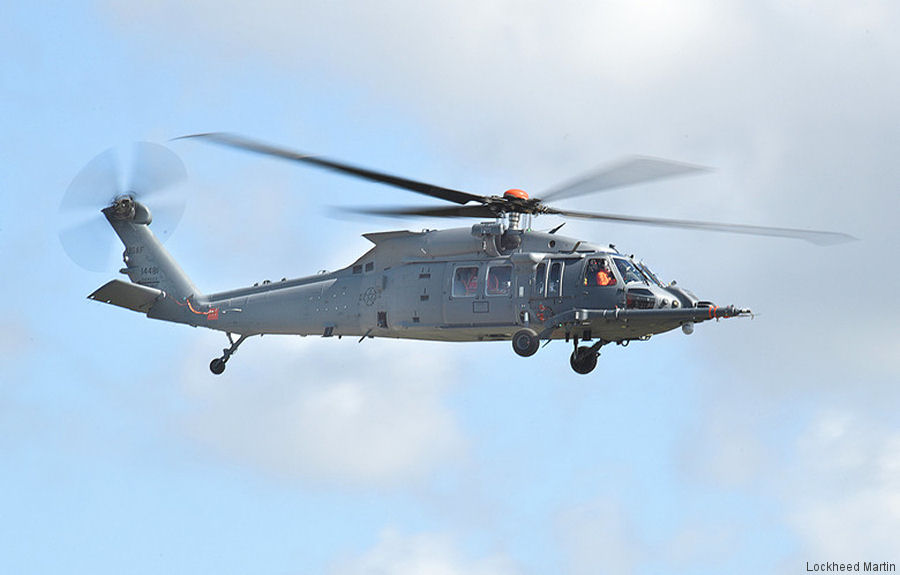 413th Test Squadron Starts Flying HH-60W, 18-Jul-19 : #CRH U.S. Air Force' 413th Flight Test Squadron was the first unit to fly the next Combat Rescue Helicopter (CRH). Six HH-60W will be dedicated to the developmental test program at Duke Field later this year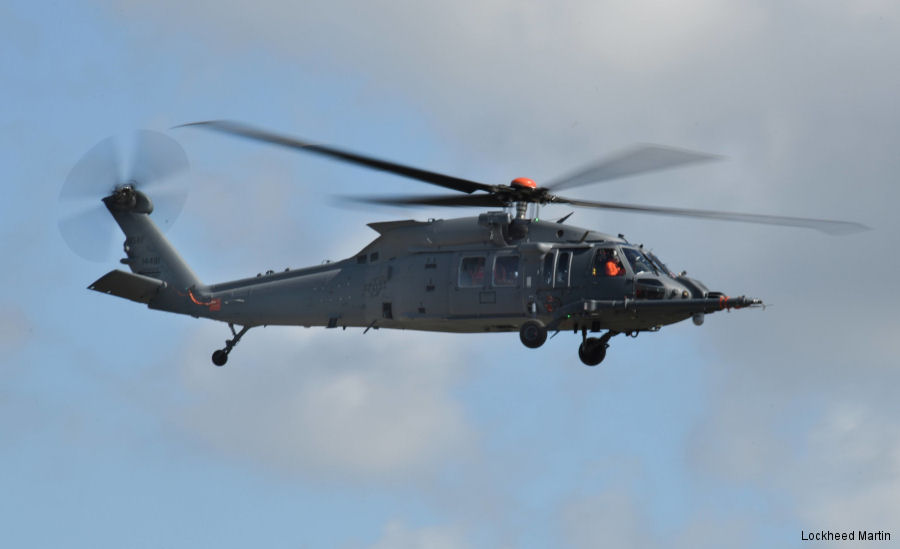 HH-60W CRH First Flight, 18-May-19 :

#HH60W The future Combat Search and Rescue (CSAR) helicopter for the US Air Force, the HH-60W, completed its maiden flight on May 17 at Sikorsky's West Palm Beach, Florida site
C/N
Built
ID In this Organisation
In other Org


2019
?: USAF CRH #4 14483 f/f 27aug19; 10oct19 pictured (pic1) in of+

2019
?: USAF CRH #1 14481 f/f 17may19

2019
?: USAF CRH #2 14480 f/f 23may19

2019
?: USAF CRH #3 14482 f/f 08aug19

2019
?: USAF CRH #5 ? f/f 06sep19