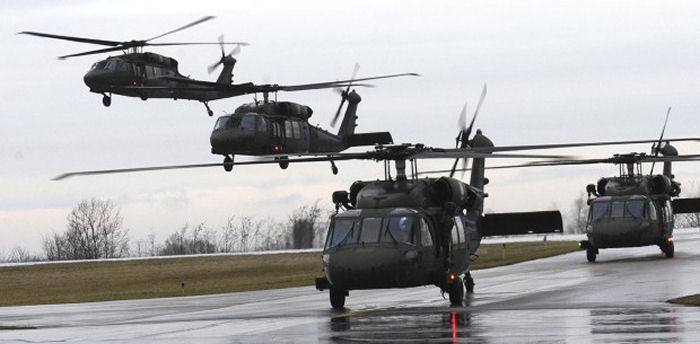 Lockheed Martin, August 04, 2016 - STRATFORD, Conn - Sikorsky, a Lockheed Martin Company, will leverage its assets in Colombia to provide Black Hawk helicopter operators in Mexico with maintenance, component repair and pilot simulator training, the company announced today as a step toward establishing Colombia as a nexus for supporting Black Hawk operators throughout Latin America.

The initiative will enable Mexico's growing Black Hawk helicopter fleet operators to take advantage of a five-axis flight simulator as well as a fully equipped maintenance and repair depot in Melgar. More than 40 Spanish-speaking Sikorsky Colombia employees staff the two facilities.

"Securing the appropriate approvals to be able to offer support and training for our customers in Mexico is a step toward fulfilling our long-term plan to position Sikorsky Colombia as the support hub for all Latin American countries that operate Black Hawk aircraft," said Adam Schierholz, Sikorsky Regional Executive for Latin America.

"In just four years, Sikorsky Colombia has grown from an administrative office in Bogota to a model of efficiency and effectiveness covering logistics, maintenance support, repair operations and simulator flight training."

Formed in 2012 to serve the region's largest Black Hawk helicopter user, Sikorsky Colombia supports the Colombian Army, Air Force and National Police, which collectively have acquired more than 100 Black Hawk aircraft since 1988.

Sikorsky Colombia's Black Hawk Helicopter Flight Simulator Center opened for pilot and flight crew training in early 2013. Located in a specially built facility at the Colombian Air Force Base in Melgar, the center contains the region's only full motion, five-axis Black Hawk simulator with high fidelity views of the visual world outside the cockpit.

The center is managed by Corporación de la Industria Aeronáutica de Colombia, an aerospace support provider for the Colombian Ministry of Defense, which also books flight time on the simulator.

At the nearby Tolemaida Colombia Army Base, Sikorsky Colombia operates a 2,972 sq. m (32,000 sq. ft.) Black Hawk helicopter depot repair facility. Employing more than 30 engineers and mechanics, the facility is fully tooled and equipped to provide complete airframe structural repairs. The new license also will enable Sikorsky Colombia's support team to travel to Mexico for field repairs.

Mexico, with the second-largest Black Hawk fleet in the region, is expected to double its fleet of Black Hawk aircraft in the next five years. Today, 23 aircraft are in service with the Federal Police, Mexican Air Force, Navy and the State of Jalisco.

Sikorsky is in the process of obtaining approvals to offer the same services to Black Hawk operators in Chile, Argentina, and Brazil.

About Lockheed Martin: Headquartered in Bethesda, Maryland, Lockheed Martin is a global security and aerospace company that employs approximately 125,000 people worldwide and is principally engaged in the research, design, development, manufacture, integration and sustainment of advanced technology systems, products and services.
Location :

Tolemaida
UH-60M Black Hawk in

Armada de Mexico
S-70 H-60 in

Fuerza Aerea Mexicana
S-70i Black Hawk in

Gobierno de Mexico
S-70 H-60 in

Policia Federal de Mexico
Black Hawk in

Aviacion del Ejercito de Colombia
S-70i Black Hawk in

Aviacion del Ejercito de Colombia
Black Hawk in

Fuerza Aerea Colombiana
Black Hawk in

Policia Nacional de Colombia

Melgar
Colombia Offers Black Hawk Maintenance and Training