News about US Coast Guard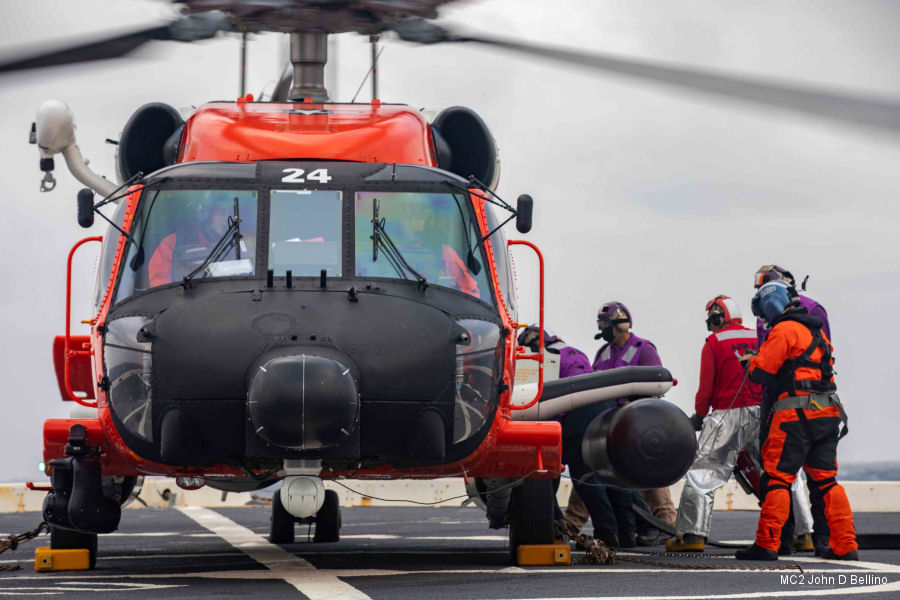 Jayhawk Rescued Sailor off Bermuda, 25-Mar-21 :

#Bermuda With a little help of the Navy, an US Coast Guard MH-60T Jayhawk helicopter based in North Carolina successfully completed a medical evacuation from the oil tanker Antonis 150 miles ~ 280 km off the coast of Bermuda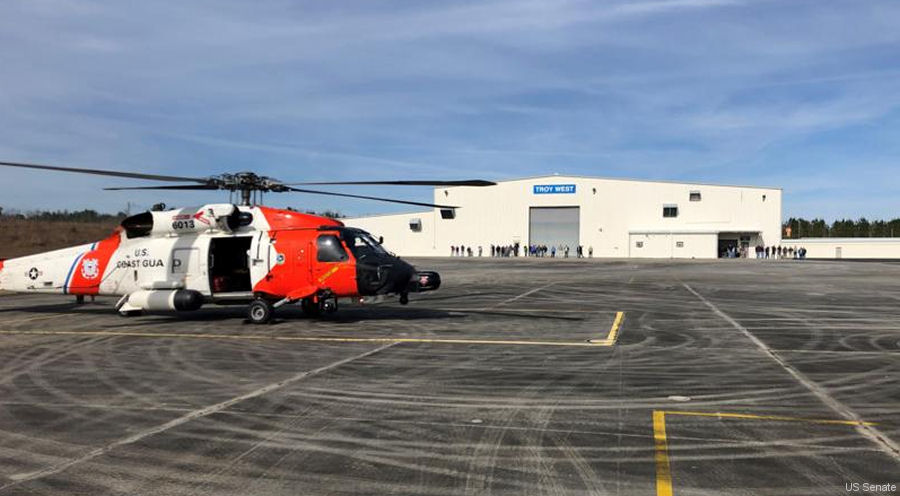 USCG Jayhawk Sustainment Contract, 26-Jan-21 : #Jayhawk Lockheed Martin's Sikorsky facility in Troy, Alabama awarded $206 M contract for sustainment of 25 US Coast Guard MH-60T Jayhawk helicopters allowing them to be flown for a minimum of 10 additional years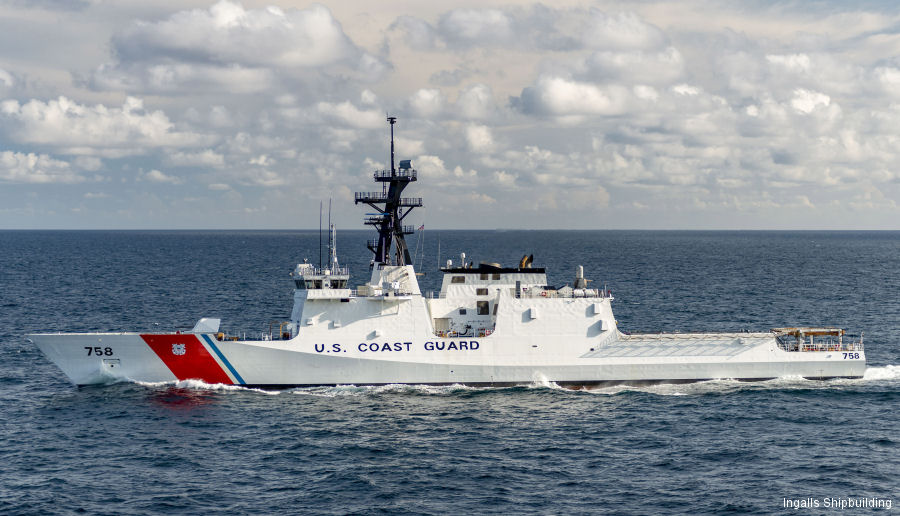 USCGC Stone to South Atlantic, 07-Jan-21 :

#SouthAtlantic US Coast Guard cutter USCGC Stone (WMSL-758) departed to the South Atlantic for Operation Southern Cross in conjunction with US Southern Command. This patrol is the initial shakedown cruise following its delivery in November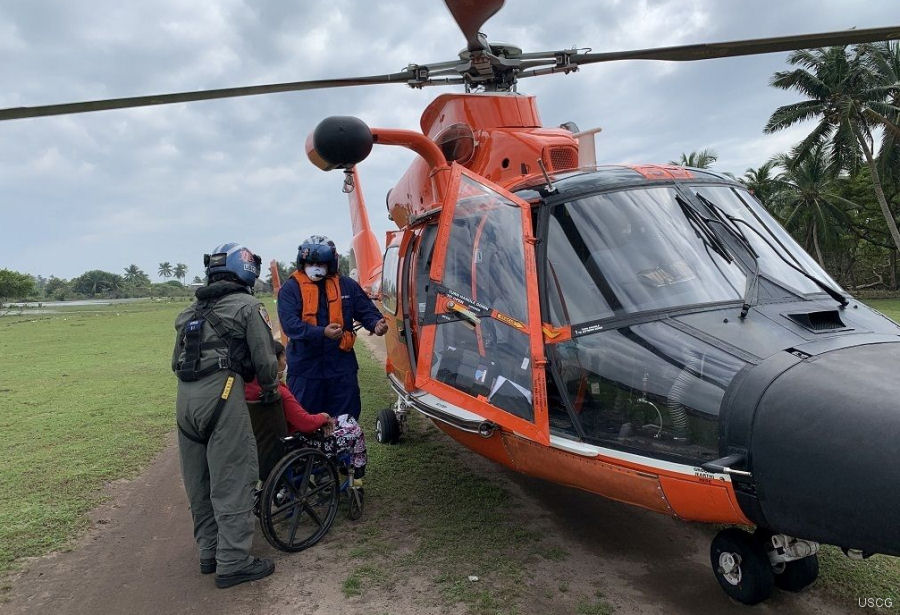 USCG Dolphin in Honduras after Hurricane Eta, 16-Nov-20 : #HurricaneEta US Coast Guard Helicopter Tactical Squadron (HITRON) MH-65 Dolphin helicopter assigned to Coast Guard Cutter Seneca (WMEC-906) provided humanitarian relief in Honduran after Hurricane Eta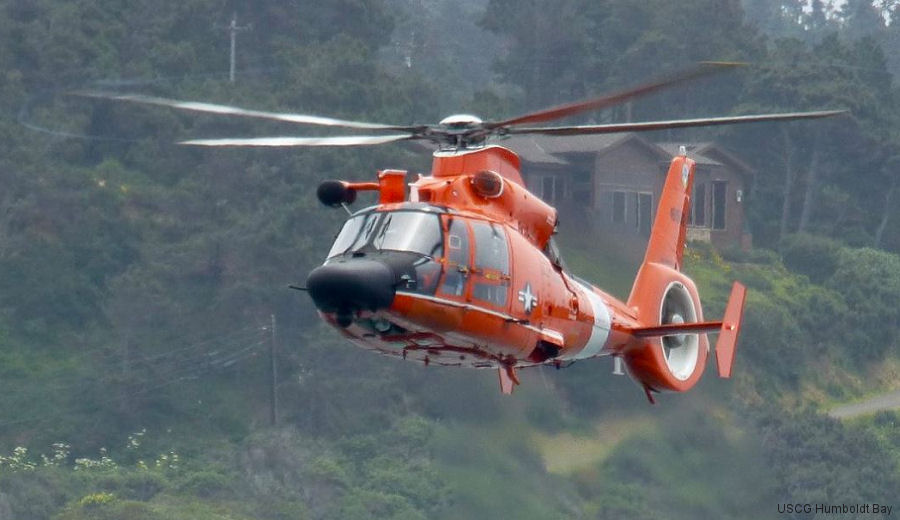 Maintenance Stands for USCG Humboldt Bay, 19-Sep-20 : #platforms U.S. Coast Guard Air Station at Humboldt Bay, California to receive maintenance platforms from SAFE Structure Designs for the MH-65 Dolphin helicopters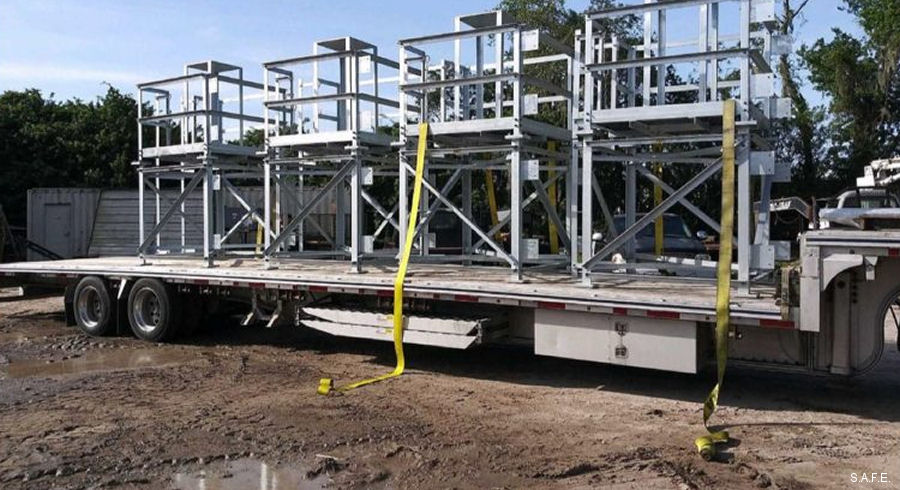 New Navigation Towers for USCG New Orleans, 02-May-20 : S.A.F.E. Structure Designs delivered modular navigation towers to the US Coast Guard Station New Orleans to replace existing towers in the Gulf of Mexico that have been damaged after being in use for several years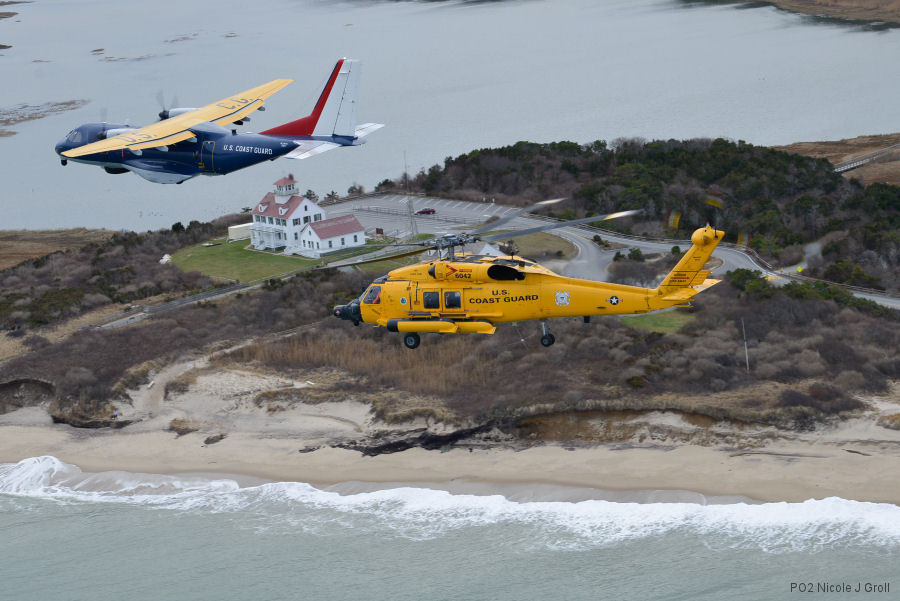 Cape Cod Prepares for 50th Anniversary, 08-Mar-20 : #Massachusetts Coast Guard Air Station Cape Cod will celebrate its 50th anniversary and over a 100 years of Coast Guard aviation in Massachusetts next September 19.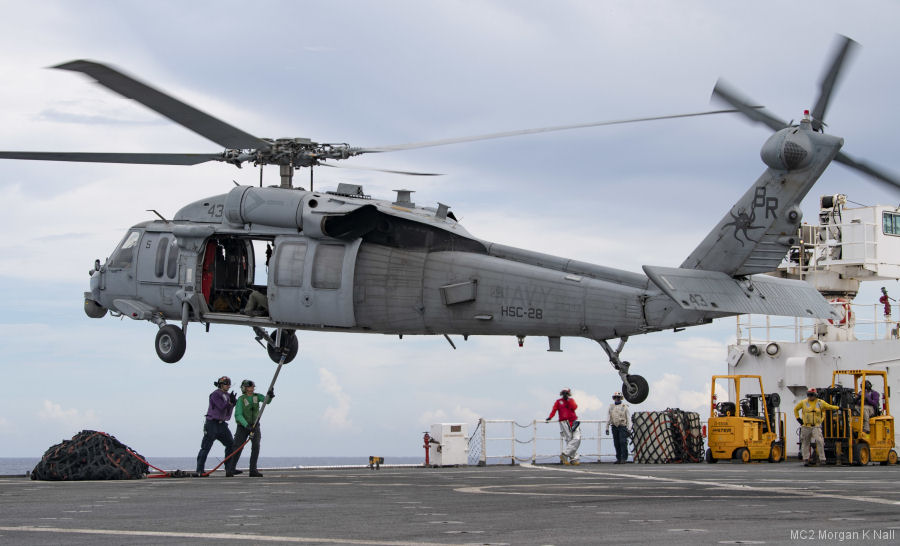 $2.3B for US Navy MH-60R/S Support, 27-Feb-20 : #maintenance U.S. Naval Supply Systems Command Weapon Systems Support (NAVSUP WSS) renewed for years 2020-2027 maintenance of the MH-60R/S helicopter fleet. The $2.3B Performance Based Logistics (PBL) contract was awarded to Lockheed Martin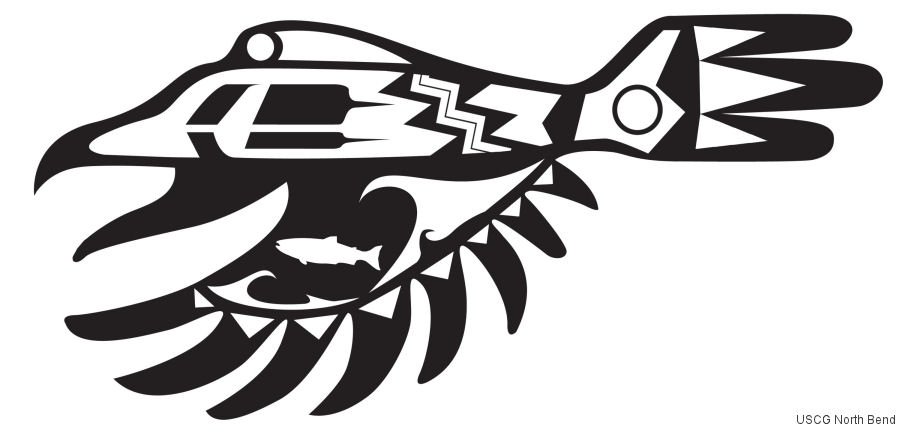 Spirit of Oregon Adorns USCG North Bend Dolphins, 24-Dec-19 : #SpiritOfOregon In honor of Native American Heritage Awareness, Coast Guard Sector North Bend adorned their MH-65 Dolphin helicopters with artwork modeled after cultural references from the confederation of local tribal nations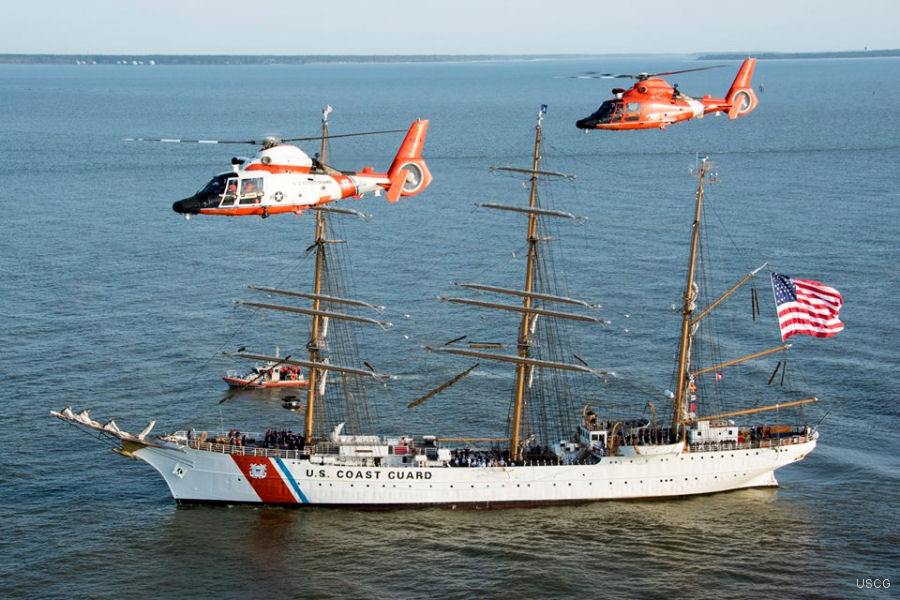 U.S. Coast Guard's 229th birthday, 04-Aug-19 :

#CG229 On August 4, 1790, U.S. Congress created the Revenue Marine, a military service designed to patrol coastal waters and regulate the collection of tariffs. Since then, the U.S. Coast Guard remain "Semper Paratus – Always Ready"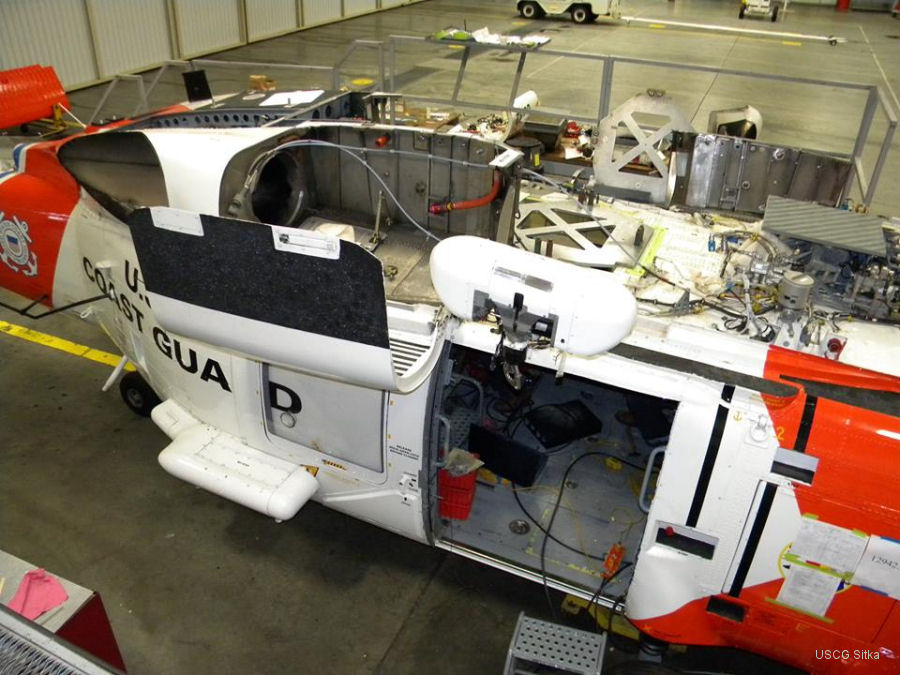 Coast Guard Sitka Hangar Equipment, 07-Feb-19 : #HangarEquipment SAFE Structure Designs contracted to provide aviation maintenance tools for the Sikorsky MH-60T fleet based at US Coast Guard Station Sitka in Alaska