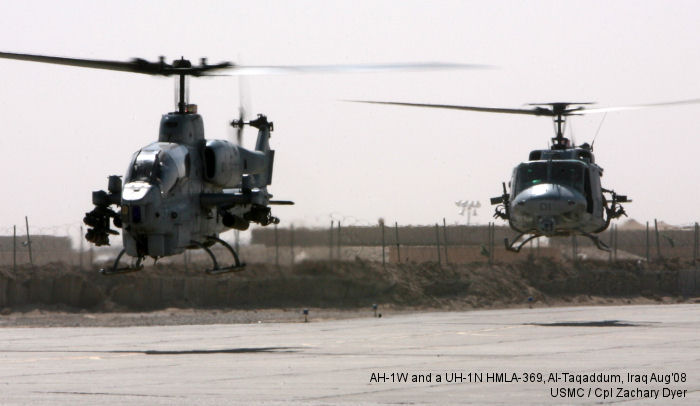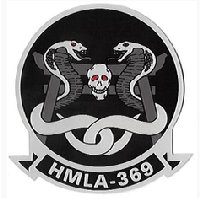 Gunfighters
, tail code
SM
formed at Okinawa (Japan) in Apr 1972 initially as HMA-369, in preparation for shipping interdiction operations around North Vietnam. It returned to Okinawa in Jan 1973 and saw service in the evacuation of Saigon. In Apr 1977 it moved to Camp Pendleton, Ca., back to Okinawa in Oct 1983 and returned to Camp Pendleton where it later provided a VIP service during the 1984 Olympic Games and deployed briefly to Hong Kong supporting a vice-presidential visit to China in Oct 1985. During 1987 the UH-1N joined the strength and the AH-1J Sea Cobras were largely exchanged for the more capable AH-1W and the unit was redesignated HMLA-369. In Dec 1992 the unit moved to Baledogle as part of US operations with the UN in Somalia. In Feb 1993 they moved to Mogadishu and then in Apr 1993 returned to the USA, followed by several detatchments back to Okinawa between 1995 and 1997. Apr 1998 saw The Gunfighters back at Camp Pendleton.

on 1 Aug 1990 HMLA 369 Gunfighters Arrived in Dharan Suadi Arabia for Operation Desert Sheild. 19 Nov 1990 Operation Imminent Thunder. 17 Jan 1991 Operation Desert Storm.

---
Marine Light Attack Helicopter Squadron-369 recieved orders in May, 1972 to report aboard USS Denver (LPD-9 ) heading for Tiger Island, North Vietnam, Operation MARHUK, where the
AH-1J Sea Cobra
saw its first combat

News of Marine Light Attack Helicopter Squadron 369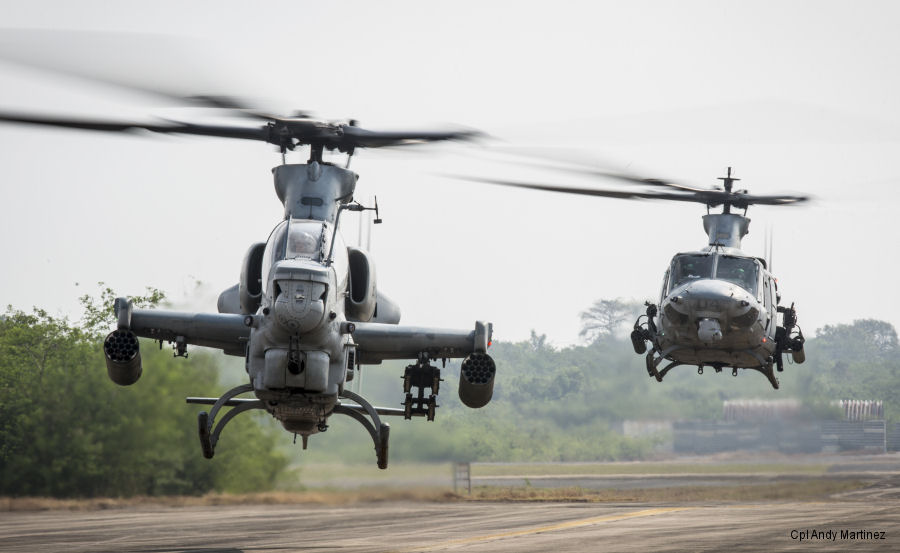 US Marines in Thailand for Cobra Gold 2018, 13-Feb-18 : US Marines Venom and Viper from HMLA-369 along CH-53E from HMH-466 joined 6 partners nations for the 37th edition of the Cobra Gold exercise in Thailand. CG18 runs February 13-23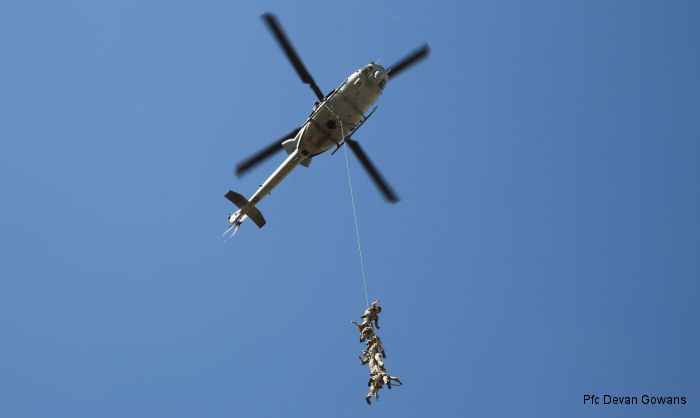 Recon Marines Hang With HMLA-369, 25-Aug-15 : U.S. Marines with Company A, 1st Reconnaissance Battalion conducted a fast-rope and Special Patrol Insertion and Extraction rigging exercise with HMLA-369 squadron at Camp Pendleton, California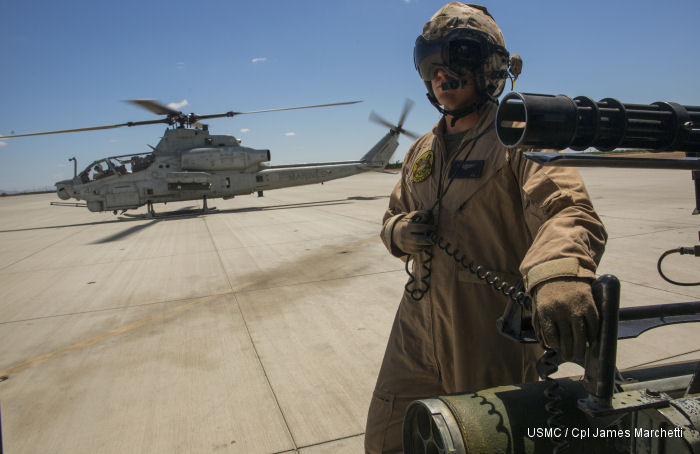 HMLA-369 Urban Close Air Support in Yodaville, 22-Aug-14 :

MARINE CORPS AIR STATION YUMA, Arizona by Cpl James Marchetti - Marine Light Helicopter Attack Squadron 369 (HMLA-369), based out of Marine Corps Base Camp Pendleton, California, located to Marine Corps Air Station Yuma from Aug. 17–22 in order to conduct training and take advantage of the station's vast, detailed ranges.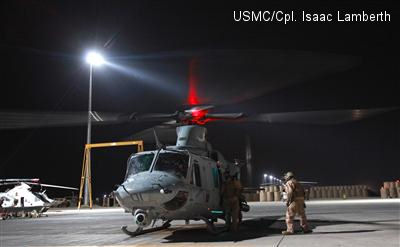 Gunfighters aid 1st Light Armored Reconnaissance insertion, 23-Mar-12 : By Cpl. Isaac Lamberth , 3rd Marine Aircraft Wing (FWD) at CAMP BASTION, Afghanistan — An hour before the break of dawn, offices on the flight line of Camp Bastion, Afghanistan, were abuzz with the day's upcoming operations; one of which included providing close-air-support for Marines on the ground.