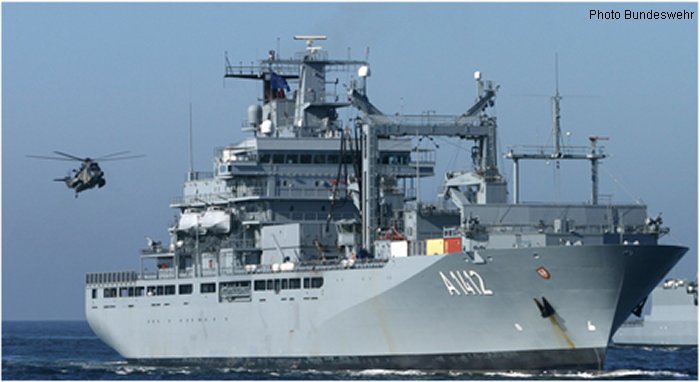 The
Type 702 Berlin class replenishment ships
carry fuel, provisions, ammunition and other material and also provide medical services (43 hospital beds).
Onboard there are 84 Containerplaces. Total capacity of loading: 7600t marine diesel, 490t aviation fuel, 126t lubricating oil, 71 t boiler feed water, 100 tonnes of consumer goods, 1075 t goods and 230 tonnes of food
The Type 702 class ships are the largest vessels of the Deutsche Marine (German Navy) and called
Einsatzgruppenversorger
(EGV) which can be translated as task force supplier though the official translation in English is combat support ship.

The Max option implies only aircraft of this model onboard
3 units