Helicopter Westland Lynx HAS2 Serial 070 Register XZ246 used by Aeroventure Museum ,Fleet Air Arm RN (Royal Navy). Built 1978. Aircraft history and location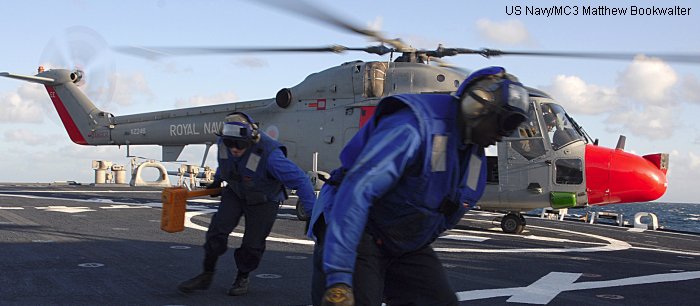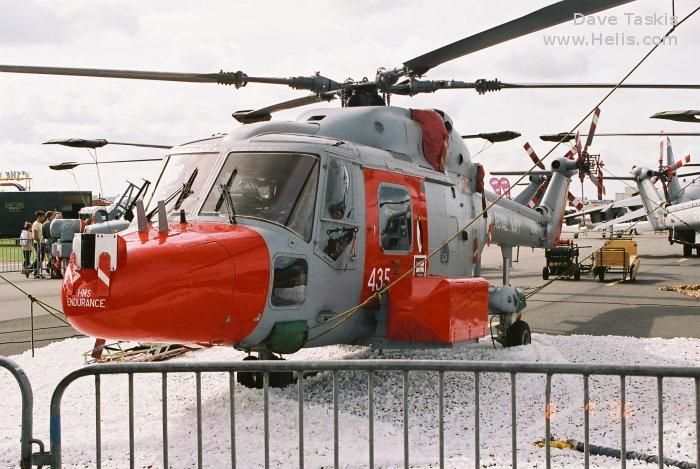 XZ246

Fleet Air Arm
1978-11-15

A

EGDY
RN Type: HAS.2 noted as 815Sqn /AZ-463 at HMS Heron RNAS Yeovilton asg Type 21 Frigate HMS Amazon Flt (F169) 815 NAS
1979-05-15

B

HMD Devonport
829 Sq / 320-AZ Amazon Flt, noted conducting deck landings on newly commissioned HMS Broadsword, inside HMNB Devonport on 15 May 1979.
1986-07

A

EGDY

Westland Lynx HAS3ICE conv to HAS.3(ICE) at NASU Yeovilton from Jul 1986 to early 1987
2006-07-08

A

EGDY
Yeovilton Air Day 2006 HAS.3ICE 815 NAS Endurance Flt / 435 in the static display at Yeovilton Air Day 815 NAS


2008-10

C

Mare Harbour
BAS Support Oct 2008: despatched by Antonov from RAF Brize Norton to RAF Mount Pleasant to join HMS Endurance in the South Atlantic.
2009-10-06
RN 1977
06oct09 as HAS3S(ICE) type on USS Cole (DDG 67) during exercise Joint Warrior 09-2


2010-10-05
Clydeside 815Sq/434-EE embarked HMS Illustrious Oct 2009 at Glasgow, for Exercise JW 09-2 Exercise Joint Warrior 09-2
Aeroventure Museum
2016-08

D

EGCI
Exhibit preserved at Aeroventure, Doncaster from Aug 2016 in HMS Endurance Flt /434 markings.
| | |
| --- | --- |
| | |