Satellite and aerial maps of Seletar with nearby locations
Toggle Map
1° 25' 0'' N - 103° 52' 0'' E
10nm NNE of Singapore City
ICAO: WSSL
IATA: XSP
Elevation: 35 feet
While an RAF Station, Seletar was also home to 389 MU, which processed many scrappings of RAF Far East Air Force helicopters during the 1960s.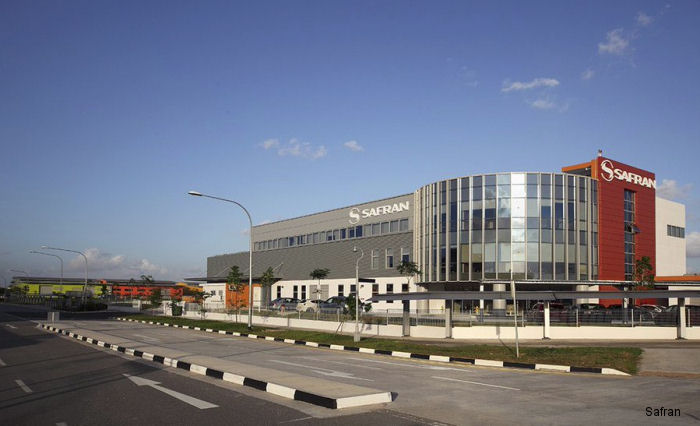 Safran Opens New Facility in Singapore, 24-May-16 : Safran Helicopter Engines (former Turbomeca) has opened its new Asia regional headquarters dedicated to Arrius, Arriel and Makila engines support in the Singapore s Seletar Aerospace Park
Airbus Helicopters hosts Singapore AHEST meeting, 30-Jun-14 : Singapore - With Asia poised to be the fastest growing helicopter market in the coming years, key industry players from the ASEAN Helicopter Safety Team (AHEST) held the inaugural steering committee meeting this month to initiate actions to improve safety in civil helicopter operations in this region.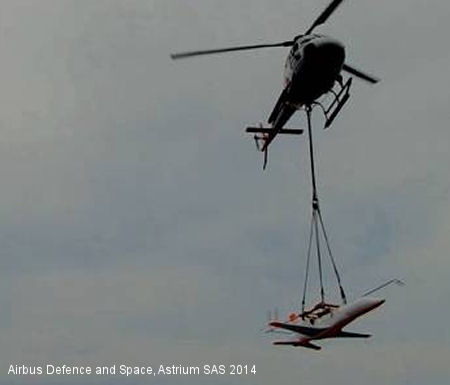 AS350 B3e in SpacePlane drop test, 04-Jun-14 : Early last month, an AS350 B3e Ecureuil operated by Airbus Helicopters Southeast Asia (AHSA) played an important role in a technology demonstration led by Airbus Group's Defence and Space division that may one day see tourists traveling to space.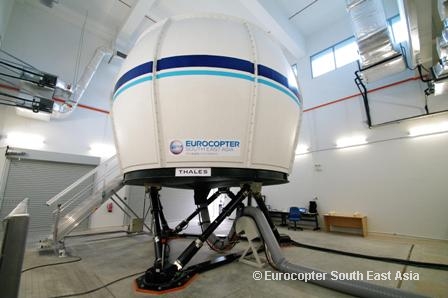 Eurocopter South East Asia Dauphin AS365N3+ Simulator, 19-Apr-12 : Singapore - by Priscilla Yip - Eurocopter South East Asia received bookings from five customers from the Asia Pacific and Middle East regions for its duly certified Dauphin AS365 N3/N3+ Full Flight Simulator, which commenced operations in early April 2012 at the Eurocopter South East Asia Training Centre located in Singapore.