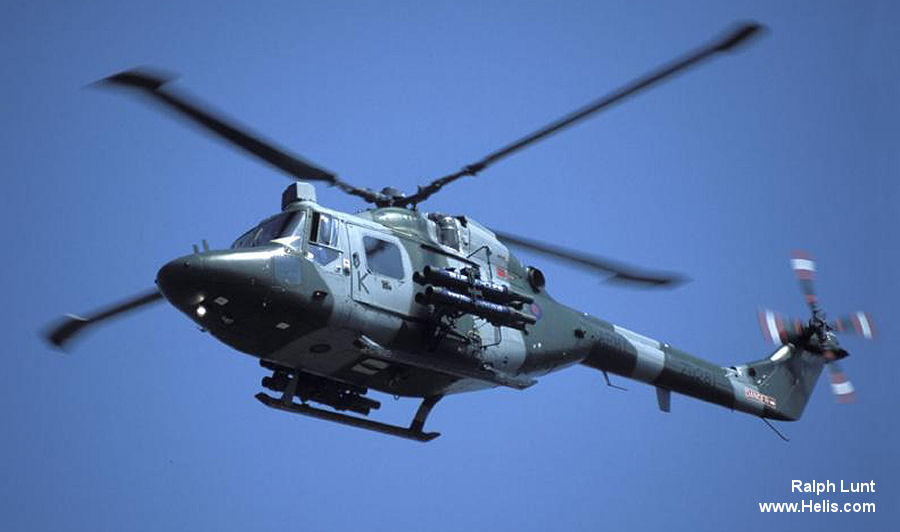 The Lynx began to replace the
Scout AH.1
as the British Army main battlefield helicopter in 1977. When fitted with TOW missiles, it became a potent anti-tank platform. As the
Apache AH.1
began to appear in 2001, Lynx TOW kits were withdrawn and the airframes were re-purposed for battlefield support.

16 new airframes AH.9 ordered from Westland in Apr 1988, with plans to modify 8 from the AH.1 / AH.7 fleet, the total number was eventually reduced to 22.
Under a £70M urgent operational requirement to improve hot and high performance and reliability in the Afghan Theatre, 12 Army Lynx AH.9 are being re-engined with the LHTEC CTS800-4N engine, to be used in the Lynx Wildcat programme. By end of Apr 2009, 4 of the 12 were on the Westland line at
Yeovil
and will be known as the Lynx
AH.9A
. All 12 airframes are due by Nov 2010. On completion, a decision will be made whether to address the other 10 Army Lynx AH.9.
The final flight of the Lynx AH.7 in AAC service took place at Middle Wallop on 31 Jul 2015.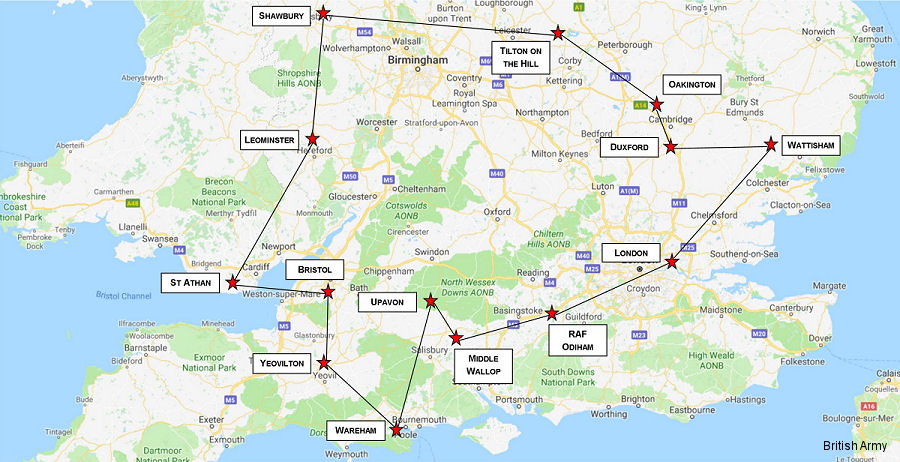 Farewell to British Army' Lynx, 05-Jan-18 : To mark the Lynx decommissioning, British Army last 5 Lynx will fly from RAF Odiham on a commemorative tour around England next Tuesday January 16th, 2018

Final UK Lynx Helicopter Depth Overhaul, 07-Dec-15 : After 37-year support, Vector Aerospace held a ceremony to commemorate the last Depth maintenance event to be completed on a UK Armed Forces Lynx helicopter. Lynx being replaced by Wildcat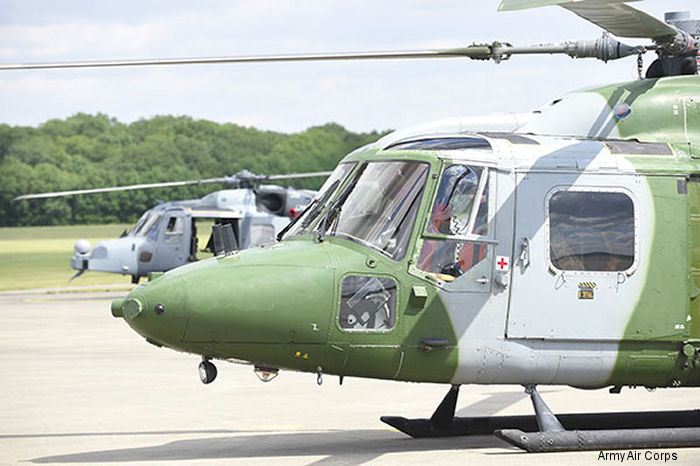 British Army Retires Last Lynx AH.7, 31-Jul-15 : British Army Air Corps retires their last Lynx AH.7 helicopter on a farewell ceremony at Middle Wallop. They will continue to use the AH.9A (until 2018) and the recently introduced Wildcat