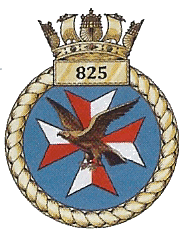 Formed as a fleet spotter unit in Oct 1934 from the aircraft and personnel of
824 Squadron
. The unit served with distinction during WWII, participating in the attacks on the
Bismark
in the Atlantic and the
Scharnhorst
,
Prinz Eugen
and
Gneisenau
during their Channel Dash. It refomed as a Canadian unit in Jul 1945 and became 880 Squadron in May 1951. It reformed as a Royal Navy unit in June 1951 at RNAS
Eglinton
.

After several commissions as a Gannet anti-submarine unit, it reformed at RNAS Culdrose on 16 Aug 1960 with Whirlwind HAS.7s. Embarked
HMS Victorious
at Portsmouth on 18 Oct 1960, making for Singapore. After a brief period at the end of Apr, operating from
HMAS Melbourne
off northern Borneo, the unit eventually disembarked in May 1961 and transferred to
HMS Bulwark
before sailing to Hong Kong. Saw service in the Middle East and assisted in an earlier crisis between Iraq and Kuwait in mid 1961. Most of its aircraft were handed on to
824 Squadron
off East Africa, before returning to the UK on HMS Victorious and disbanding on 2 Apr 1962.

To meet the anticipated need for Sea King units in the South Atlantic, 825 Squadron was hastily reformed on 3 May 1982 with Sea King HAS.2/2As at RNAS Culdrose. Airframes were pulled from
706 Squadron
, other units and from storage, as the FAA inventory was scoured. Most airframes retained the side numbers they last wore, prior to being invited (!) to join the unit. It embarked for the
Falkland Islands
on the SS Atlantic Causeway (8 Sea Kings) on 12 May and SS Queen Elizabeth II (2 Sea Kings) on 13 May 1982. It operated mainly from Port San Carlos and nearby forward bases until it re-embarked for the UK, returning towards the end of Jul 1982, where it disbanded at RNAS Culdrose 17 Sep 1982.

Reformed on 1 Aug 2014 at RNAS Yeovilton from
700W Squadron
(the Wildcat Fielding Squadron) to train and deploy operational ships flights. The 7 Wildcat airframes (ZZ375-ZZ380, plus 1) became the nucleus of 825NAS. A formal commissioning ceremony was held at RNAS Yeovilton on 10 Oct 2014. 201 Flt deployed with
HMS Lancaster
on 21 Mar 2015, with a secondary objective to prove operating procedures.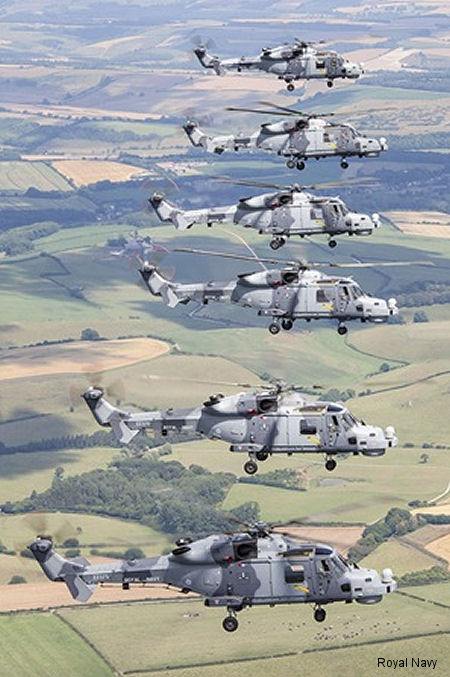 Royal Navy 700W Squadron become 825 NAS, 31-Jul-14 : Yesterday saw the decommissioning of 700 (W) Naval Air Squadron (NAS) following 5 years of hard work, diligence and dedication at Royal Naval Air Station (RNAS) Yeovilton.