Helicopter Westland Lynx HAS2 Serial 070 Register XZ246 used by Fleet Air Arm (Royal Navy) Aeroventure Museum. Built 1978. Aircraft history and location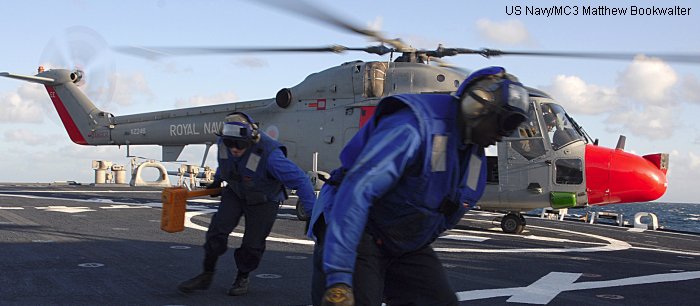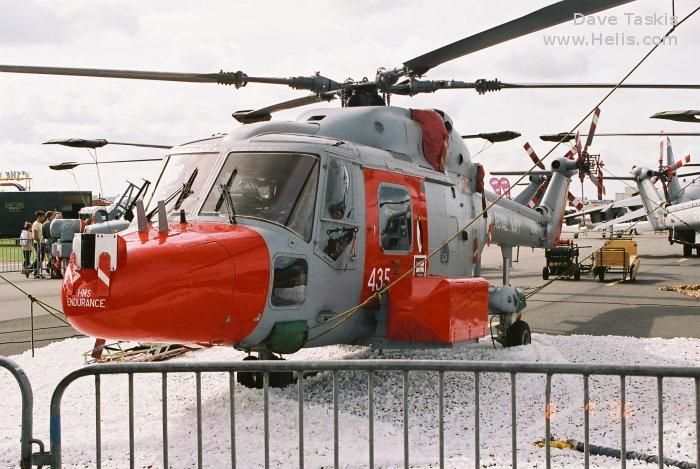 ID
New Layout

XZ246


Fleet Air Arm
RN 1977
06oct09 as HAS3S(ICE) type on USS Cole (DDG 67) during exercise Joint Warrior 09-2

XZ246


Fleet Air Arm
15nov78 RNAS Yeovilton RN Type: HAS.2 noted as 815Sqn /AZ-463 at HMS Heron RNAS Yeovilton asg Type 21 Frigate HMS Amazon Flt (F169) 815 NAS

XZ246


Fleet Air Arm
15may79 HMD Devonport 829 Sq / 320-AZ Amazon Flt, noted conducting deck landings on newly commissioned HMS Broadsword, inside HMNB Devonport on 15 May 1979.

XZ246


Fleet Air Arm
Westland Lynx HAS3ICE
jul86 RNAS Yeovilton conv to HAS.3(ICE) at NASU Yeovilton from Jul 1986 to early 1987

XZ246


Fleet Air Arm
08jul06 RNAS Yeovilton Yeovilton Air Day 2006 HAS.3ICE 815 NAS Endurance Flt / 435 (pic2) in the static display at Yeovilton Air Day 815 NAS

XZ246


Fleet Air Arm
oct08 Mare Harbour BAS Support Oct 2008: despatched by Antonov from RAF Brize Norton to RAF Mount Pleasant to join HMS Endurance in the South Atlantic.

XZ246


Fleet Air Arm
05oct10 Exercise Joint Warrior 09-2
815Sq/434-EE embarked HMS Illustrious Oct 2009 at Glasgow, for Exercise JW 09-2

XZ246


Aeroventure Museum
aug16 Aeroventure Exhibit preserved at Aeroventure, Doncaster from Aug 2016 in HMS Endurance Flt /434 markings.
| | |
| --- | --- |
| | |