Follows on from Operation Serval (Mali) and Operation Epervier (Chad). France cooperates with military detachments from Burkina Faso, Chad, Mali and Mauritania in anti-terrorist missions mainly in Mali, since 1 Aug 2014.

United Nations peacekeeping forces are present in the region as part of the
MINUSMA
mission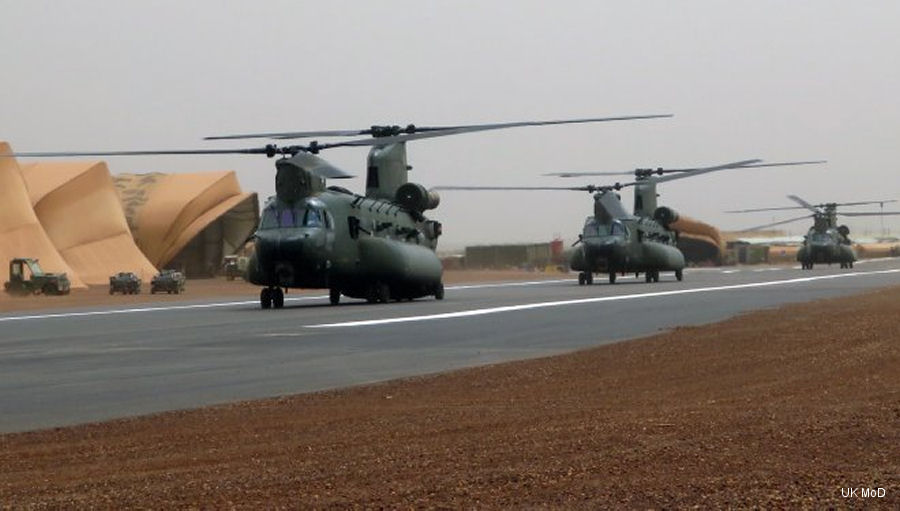 RAF Chinooks Deployed to Mali, 18-Jul-18 : Three Royal Air Force Chinook have arrived in West Africa in support of French counter-terrorism operations in Mali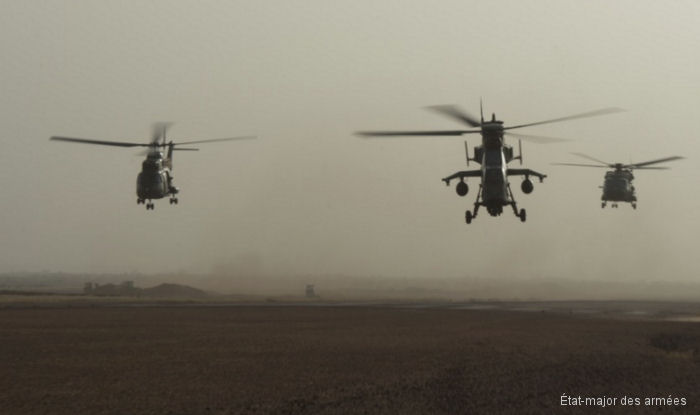 Operation Ossau Air Units in Mali, 25-Mar-16 : Four Gazelle, four Tiger, three NH90 Cayman and six Puma helicopters are operating with French forces in Operation Ossau, part of Operation Barkhane in Mali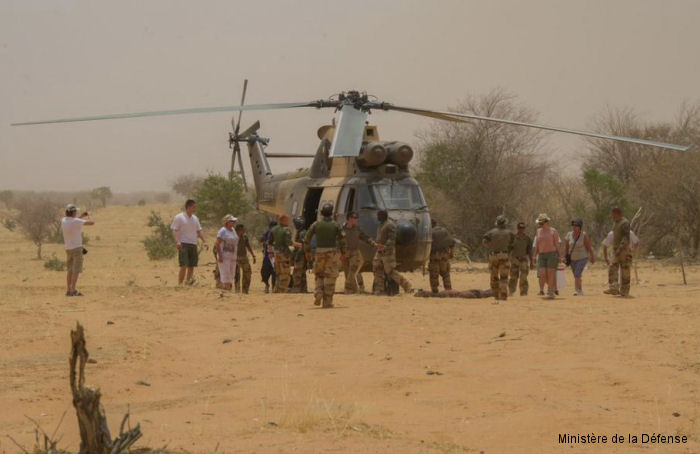 Air Algerie 5017 Crash Relatives Mourn in Mali, 22-Apr-15 : On April 21, more than 200 French soldiers from Operation Barkhane were mobilized in Burkina Faso and south of Gao, Mali, to allow families mourn Air Algeria Flight AH5017 Mali desert crash victims.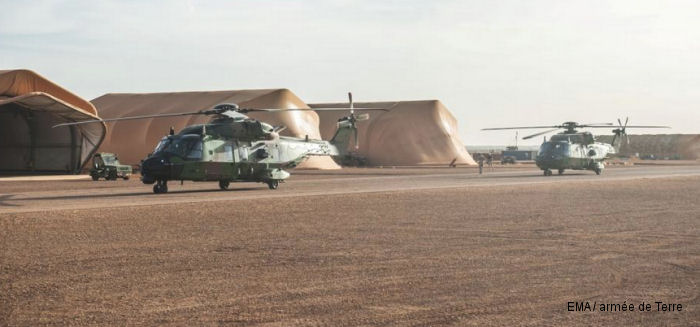 Two French Army NH90 Arrived at Mali, 06-Nov-14 : Two French Army (ALAT) NH90 Caiman from the 1st Regiment of Combat Helicopters (1 RHC) arrived in Gao, Mali for Operation Barkhane on November 3rd, 2014
Not all models shown may have taken part in the Operation

Individual helicopters