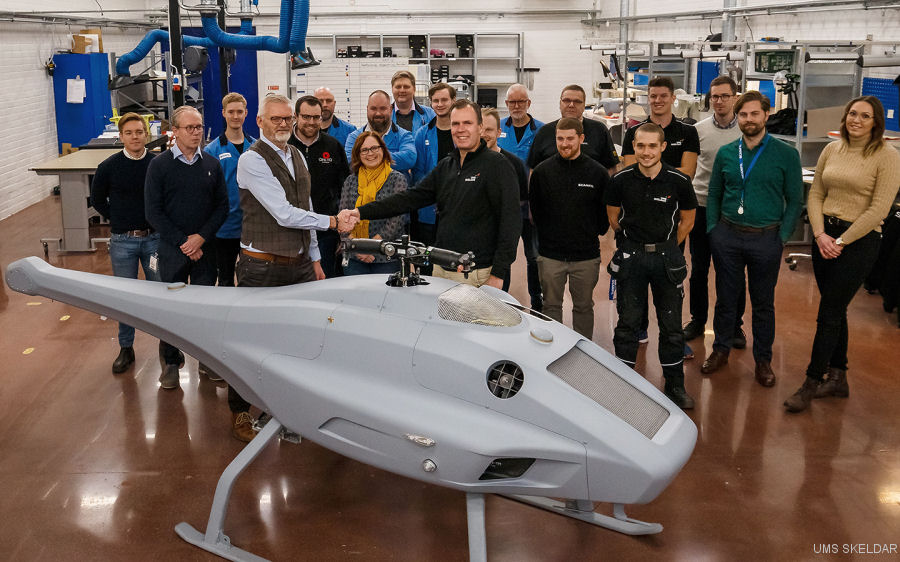 First SKELDAR V-200 Drone from Scanfil, 20-Nov-19 : #drones With contracts signed with German Navy and Royal Canadian Navy, UMS SKELDAR gears up production volumes with first SKELDAR V-200 drone from Scanfil at Åtvidaberg make way ahead of mass production planned for 2020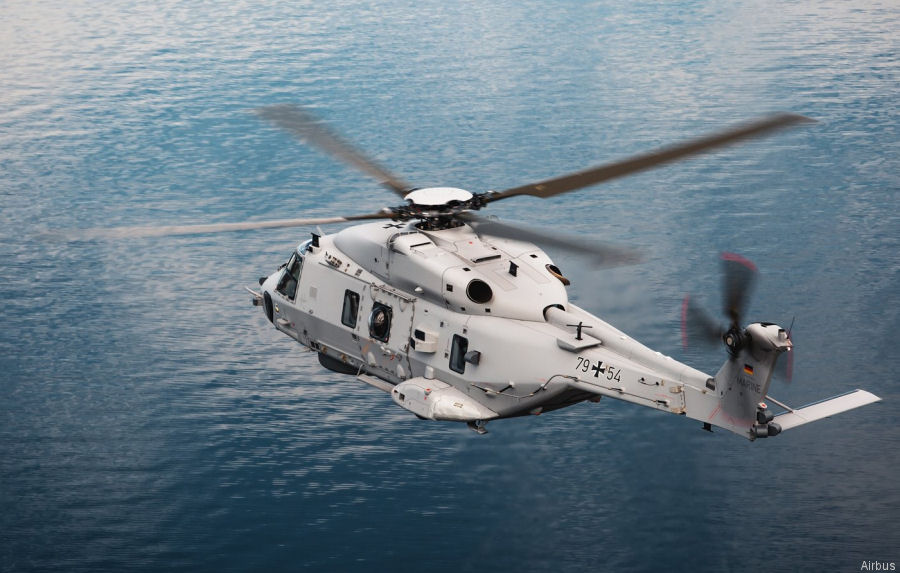 First Sea Lion Delivered to German Navy, 24-Oct-19 : #SeaLion Airbus delivered the first of 18 NH90 NFH Sea Lion to the Federal Office of Bundeswehr Equipment, Information Technology and In-Service Support (BAAINBw). The Marineflieger will receive further two by end of this year and the last one in 2022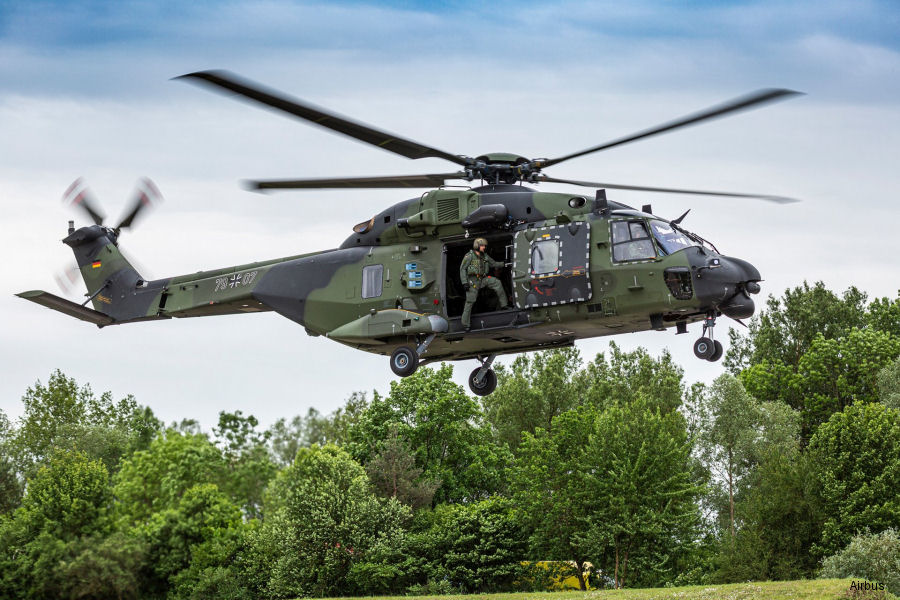 Germans NH90 Maintenance by Airbus and EFW, 29-Aug-19 : #NH90 Dresden-based Elbe Flugzeugwerke (EFW) and Airbus Donauwörth awarded 10-year contract for maintenance of the 82 German Army' NH90 TTH and 21 Navy' NH90 Sea Lion helicopters.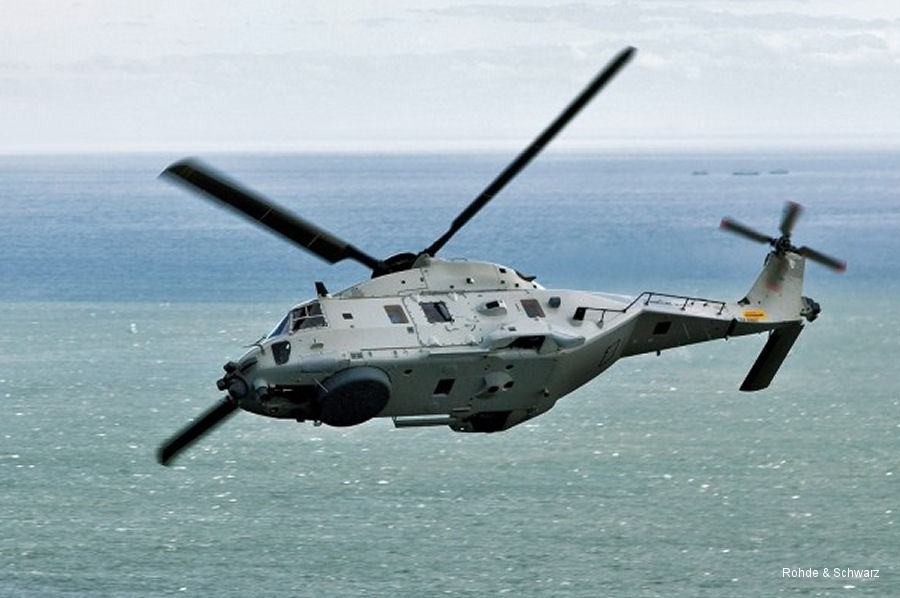 German Sea Lion Radio Equipment, 12-Aug-19 : #SeaLion Rohde & Schwarz' airborne radios selected to equip future German Navy Sea Lion helicopters. Eighteen NH90 will replace the Sea King Mk41 starting this year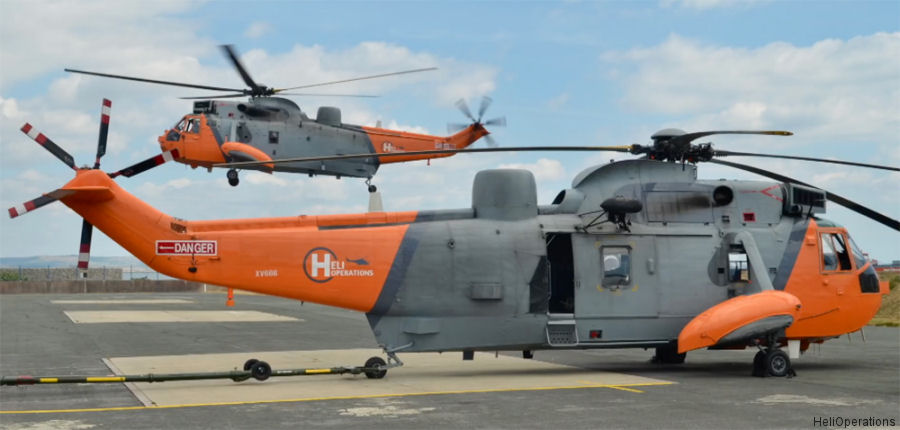 Sixteen Sea King for HeliOperations, 12-Aug-19 : #SeaKing Sixteen former Royal Navy and Royal Air Force Sea King Helicopters were handled over to HeliOperations at Portland. They will use be to train pilots and crewmen of the Federal German Navy under a longstanding inter-governmental arrangement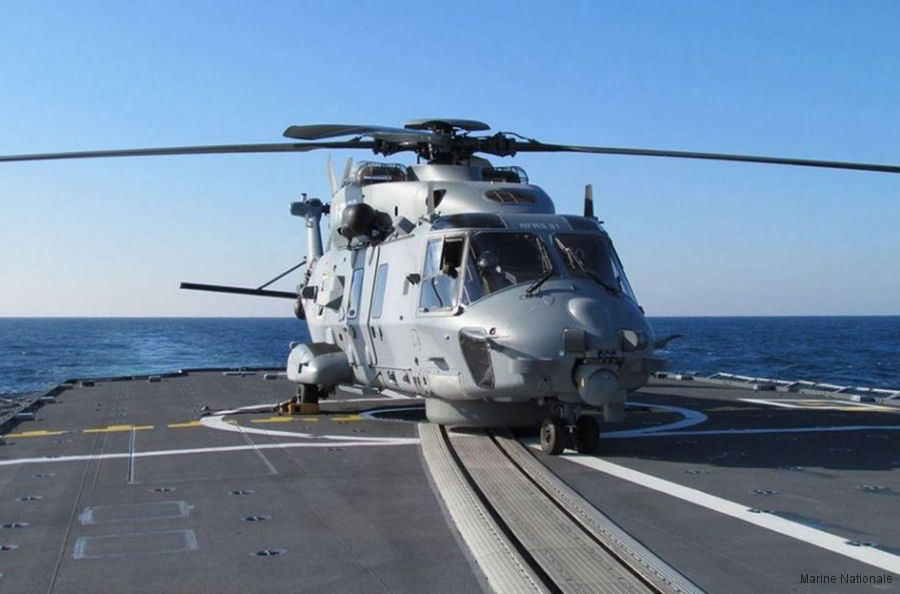 German Navy Selects NH90 to Replace Sea Lynx, 31-Jul-19 : #NH90 The German Naval Aviation, Marineflieger, selected the NH90 NFH as the basis of the new "Multi-Role Frigate Helicopter" (MRFH) to be delivered from 2025. The NH90 in its "Sea Lion" variant is currently replacing the Navy' Sea King. At least another 30 MRFH are expected to replace current Westland Sea Lynx Mk88A at the Naval Aviation Wing 5 in Nordholz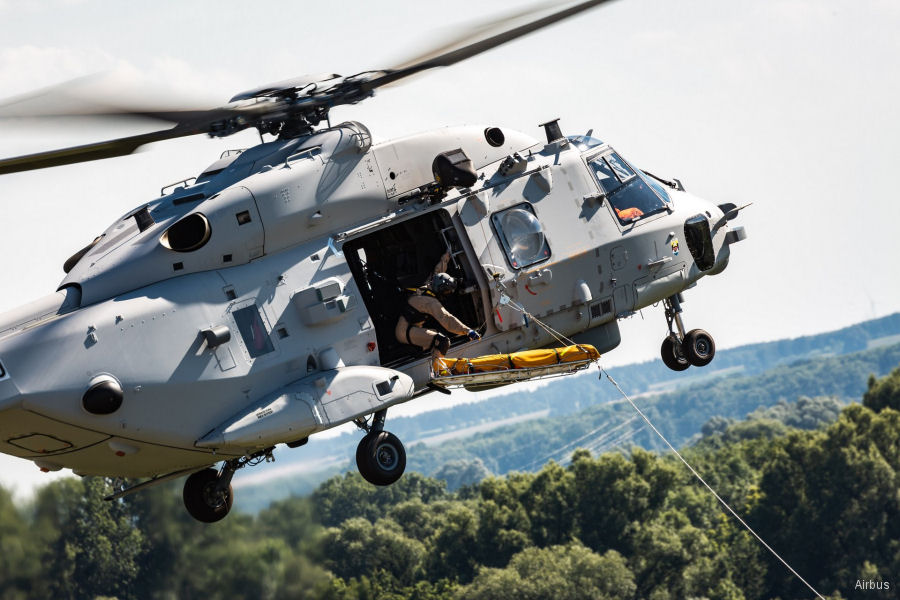 Sea Lion Completes Mission Demonstration, 19-Jul-19 : #SeaLion German Navy future helicopter, the NH90 Sea Lion, completed mission demonstrations for relevant roles, including SAR missions. First of 18 helicopters to be delivered by end of this year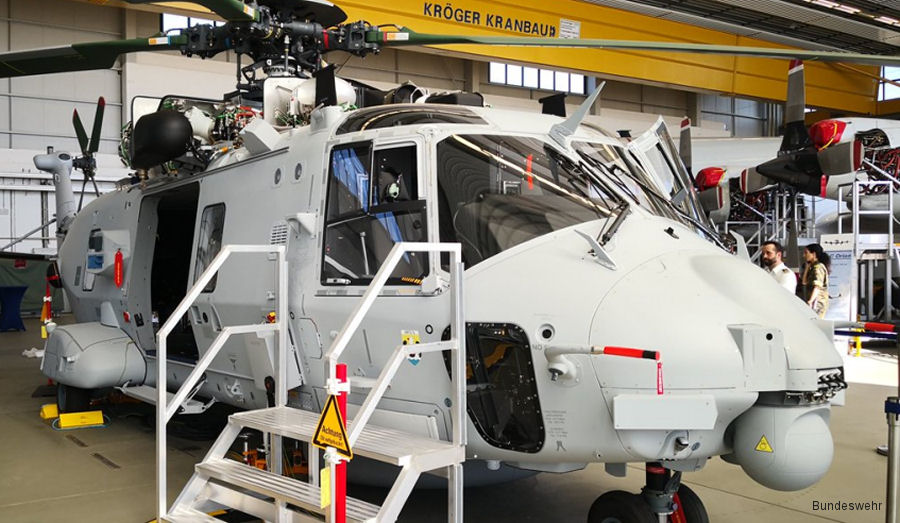 NH90 Maintenance Training Rig to German Navy, 18-Jun-19 : #SeaLion Reiser Simulation and Training GmbH delivered a state-of-the-art training equipment for technicians with a functional cockpit of the NH90 "Seelöwe" (Sea Lion) during the German Armed Forces Day at Nordholz. First of 18 helicopters to be delivered in October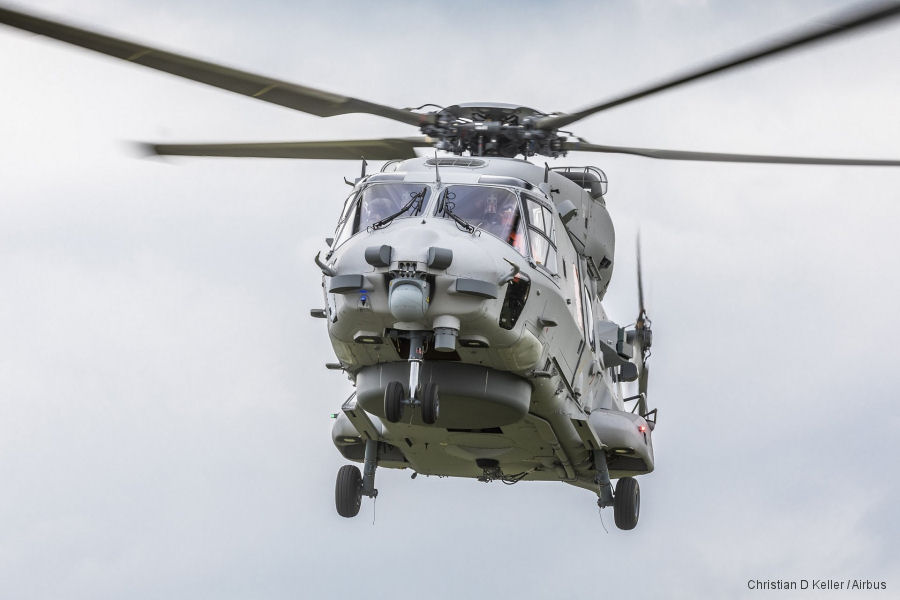 German Sea Lion Towards First Delivery, 22-Nov-18 : #SeaLion German Navy expecting to receive 18 NH90 NFH Sea Lion starting Q4 2019. First two aircraft undergoing tests and customization at Airbus Germany in Donauwörth.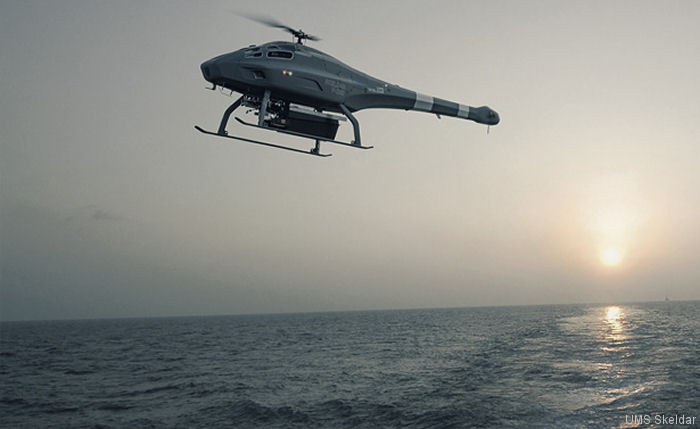 German Navy Acquired UMS Skeldar V-200 Drone, 16-Aug-18 : #drones UMS Skeldar partnered with ESG wins contract to deploy V-200B drones from the K 130 Braunschweig corvette class from 2019; package focused on pioneering NATO-compliant heavy fuel engine rotary VTOL (Vertical Take-Off and Landing) UAVs (Unmanned Aerial Vehicles) and at-sea training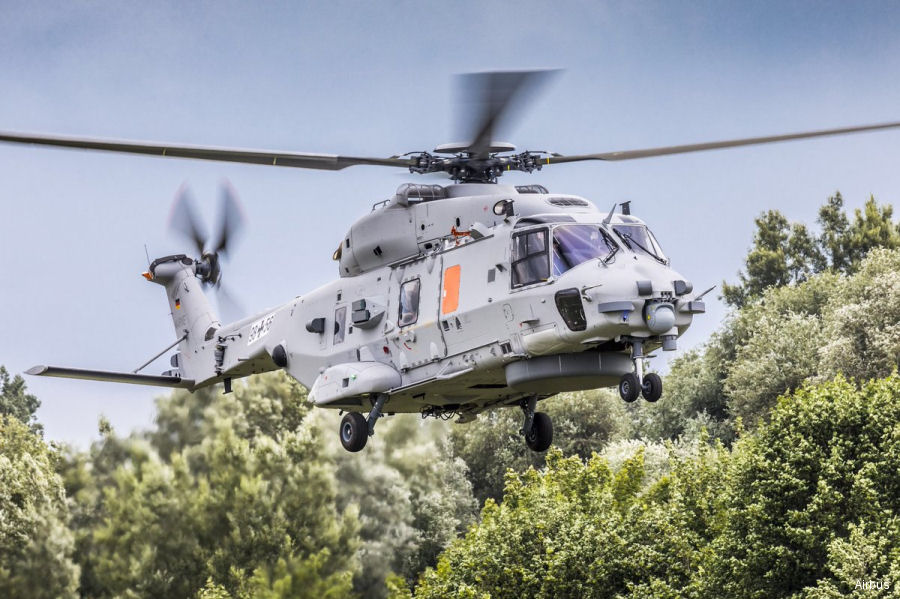 First Flight of Second Marineflieger Sea Lion, 13-Jul-18 : #aircraft The second prototype of the NH90 NFH for the German Naval Aviation, named Sea Lion, has performed its first flight in serial configuration starting the type qualification phase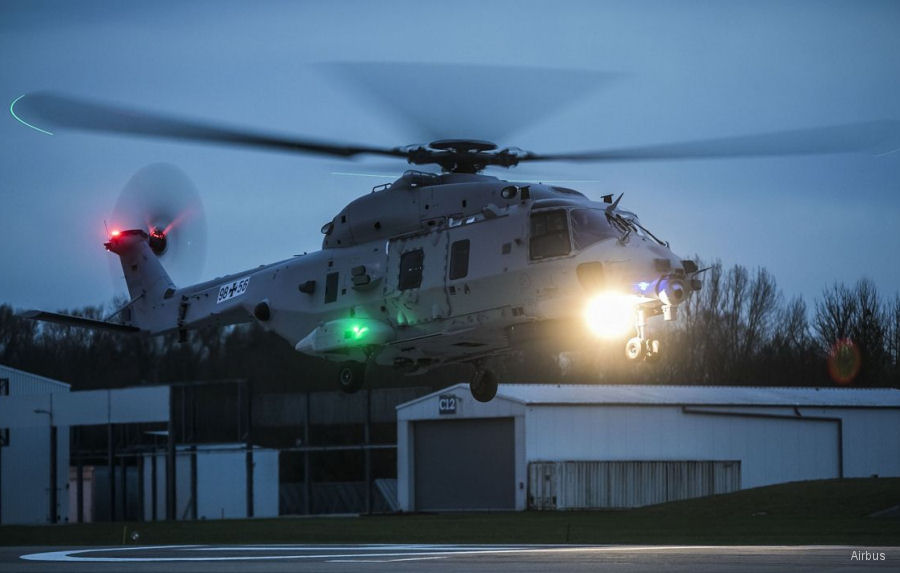 Second NH90 Sea Lion First Flight, 28-Nov-17 : The second NH90 NFH Sea Lion performed first flight at Airbus Donauwörth facility November 24, 2017. Deliveries of 18 helicopters to German Naval Aviation, Marineflieger, scheduled to start by end 2019