News about Fuerzas Aeromóviles del Ejército de Tierra
Airbus Global Support Contract for Tiger, 03-Dec-19 : #Tiger OCCAR (Organisation Conjointe de Coopération en matière d'Armement / Organisation for Joint Armament Co-operation) signed long-term support contract for Tiger helicopters of France, Germany and Spain armies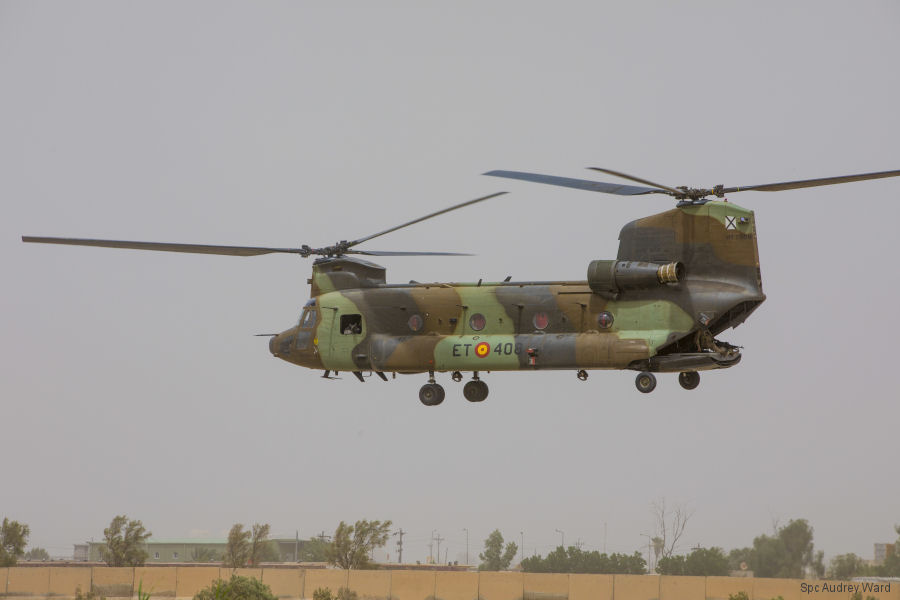 Spain' Army Helicopters First Rotation in Iraq, 26-Dec-18 : #TaskForceToro Second contingent of Spanish Army Aviation arrived to Iraq to assume Chinook and Cougar operations embedded on US Army 35th CAB. Deployed last May, they completed 150 missions, flew 700 hours, carried more than 5,100 passengers and over 350,000 pounds ~ 160.000 kg of cargo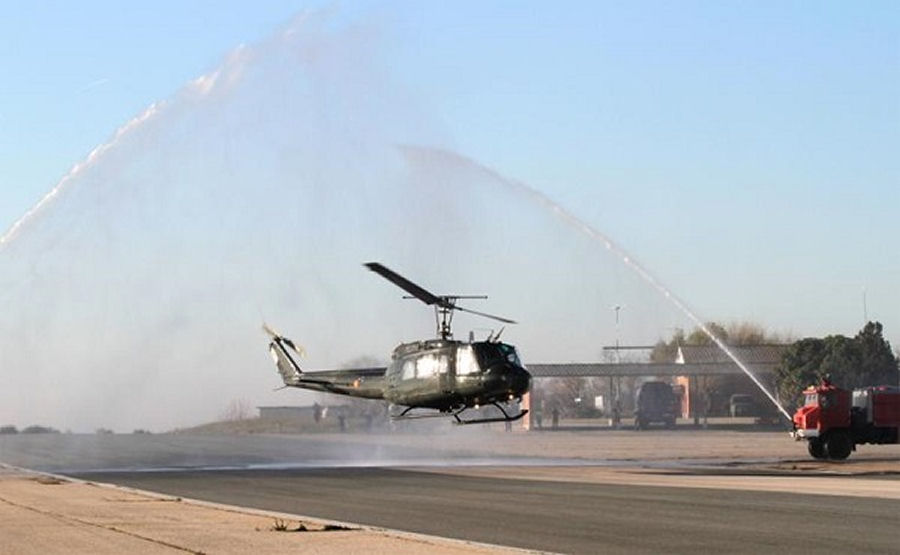 Spanish Army Retired the UH-1H Huey, 19-Dec-18 : #Huey The Spanish Army Aviation (FAMET) retired its last UH-1H Huey after 52 years of service and 231,000 flight hours. Dubbed H-10, the last of 60 Hueys, ET-217, served in the Army school.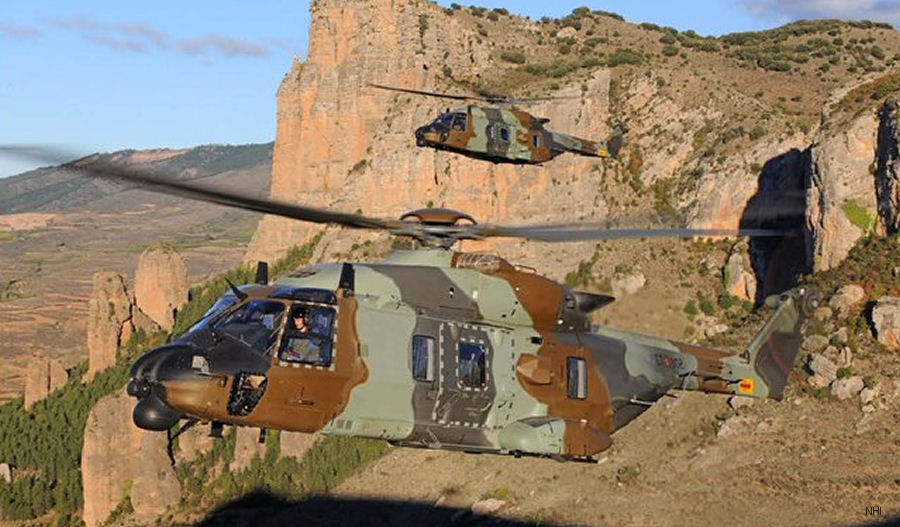 NH90 User Conference 2018, 08-Oct-18 : #NH90 Spanish army hosting 7th edition NH90 User Conference at Almagro base, October 9-11. As of today, 365 NH90 delivered to 13 countries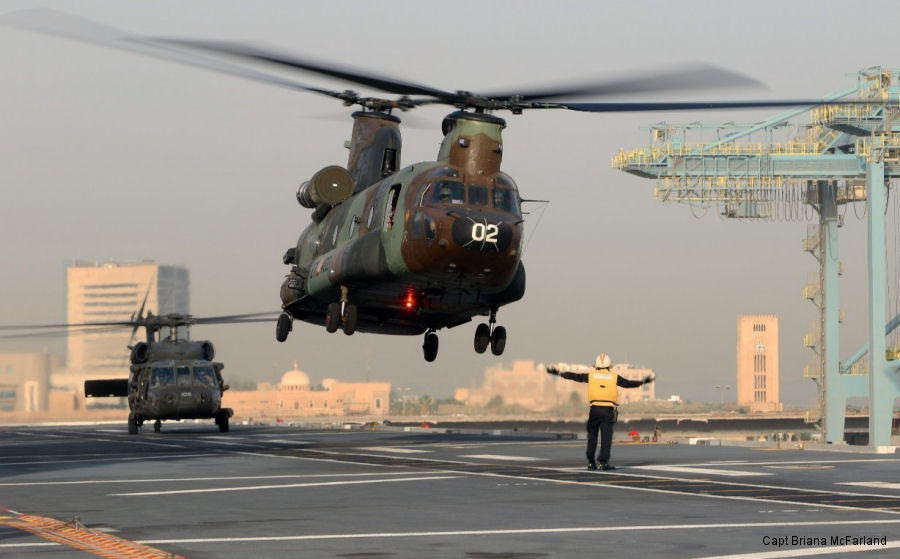 Spanish Army Helicopters Arrived to Kuwait, 30-May-18 :

#deployment Spanish assault ship Juan Carlos I (L-61) arrived to Kuwait with Army Chinook and Cougar Helicopters and were received by the US Army 449th Combat Aviation Brigade at Camp Buehring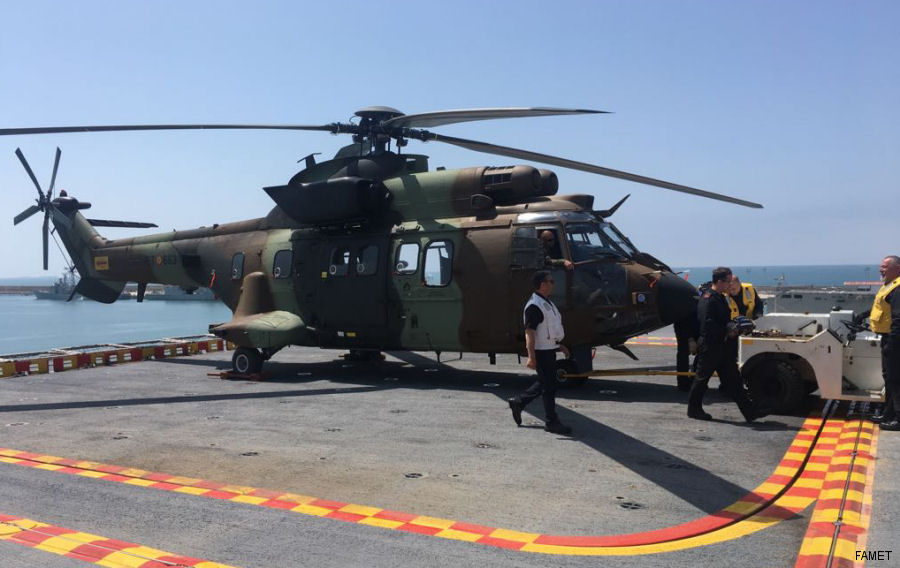 Spanish Army Helicopters Deployed to Iraq, 29-Apr-18 : FAMET Chinook and Cougar helicopter unit taking part in Operation Inherent Resolve in Iraq. "Task Force Toro" is led by a woman, Comandante Gala Gallego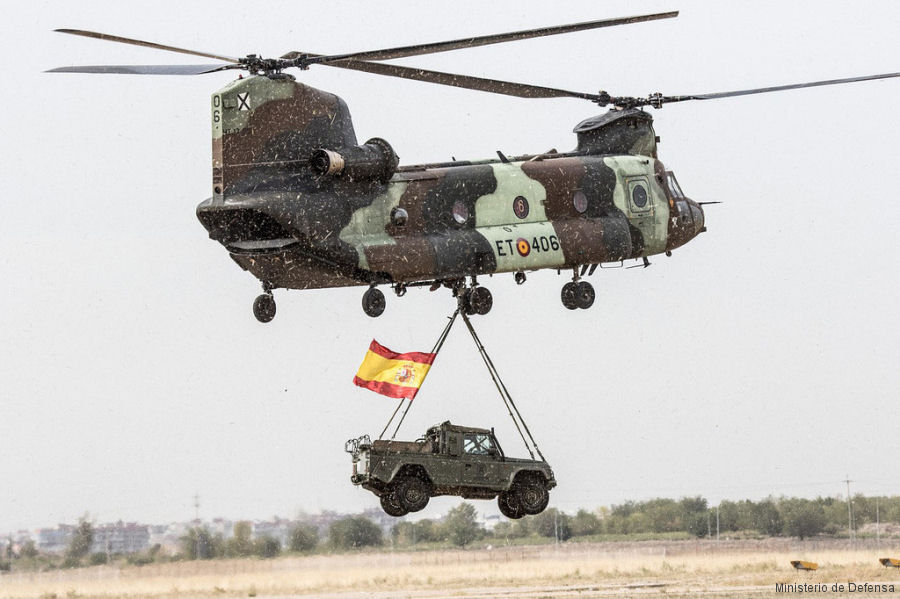 Spanish Army to Upgrade Chinooks to CH-47F, 04-Apr-18 : First announced in 2015, U.S. Defense Security Cooperation Agency reported a Foreign Military Sale (FMS) valued $1.3B to upgrade Spanish Army current 17 CH-47D Chinooks to the CH-47F type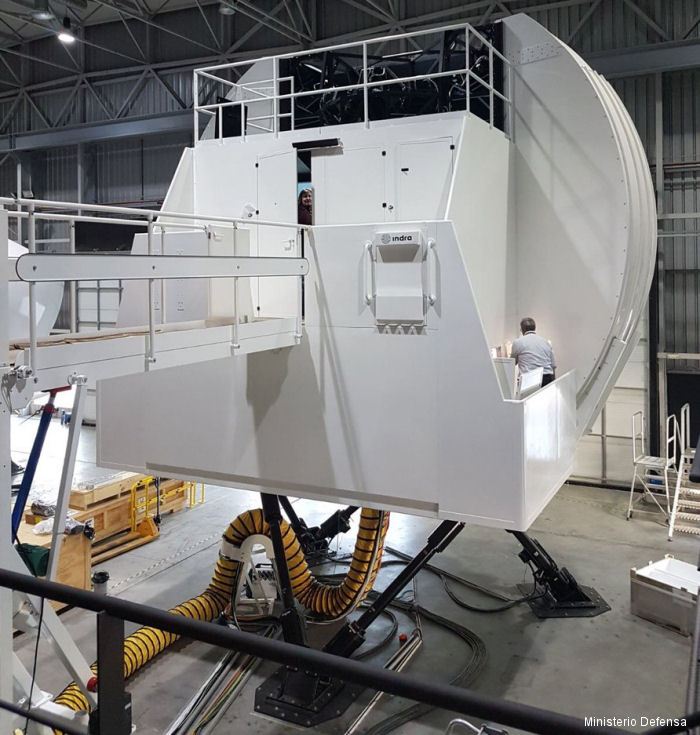 Indra Working on Simulator for Spanish NH90, 22-Nov-17 : Construction of first Level D Full Flight Simulator of the NH90 GSPA helicopter for the Spanish Army Aviation is underway by Indra. Scheduled to be ready by March 2019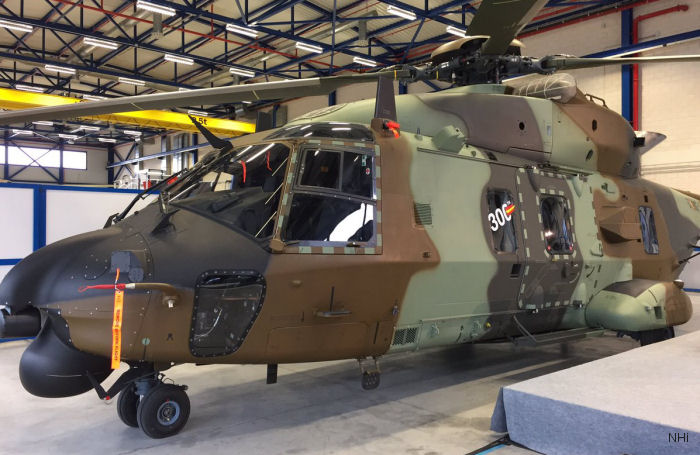 300th NH90 Delivered, 15-Dec-16 : NH Industries delivered the 300th NH90 production helicopter to the Spanish Armed Forces on December 15 at the Albacete plant.