News about Boeing AH-64E Apache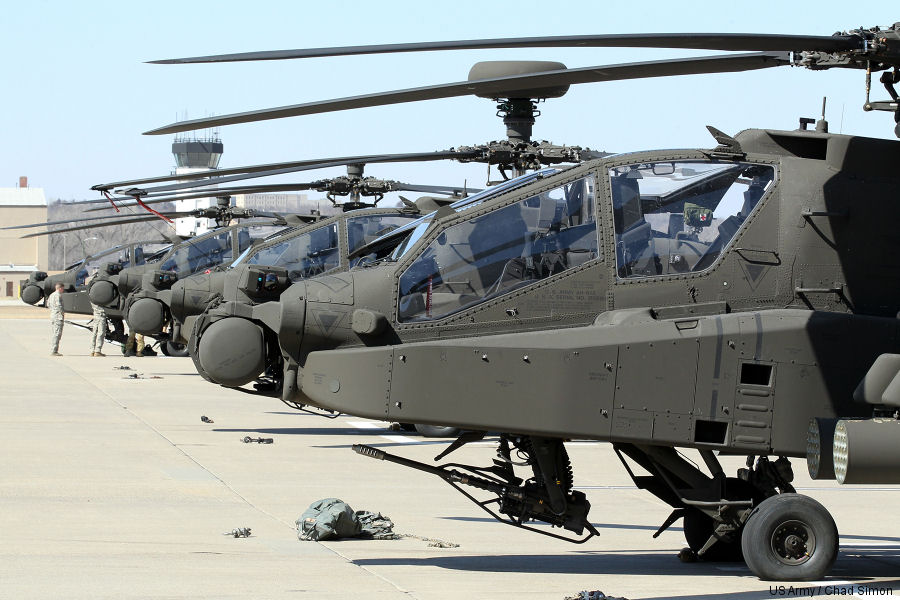 Boeing Awarded $1.5B for Foreign Apache Support, 24-Dec-19 : #Apache Boeing awarded a 5-year Foreign Military Sales (FMS) contract valued $1.5B in support services of AH-64D/E Apaches for Indonesia, Israel, Kuwait, Netherlands, Qatar, Saudi Arabia, South Korea, Taiwan and the United Arab Emirates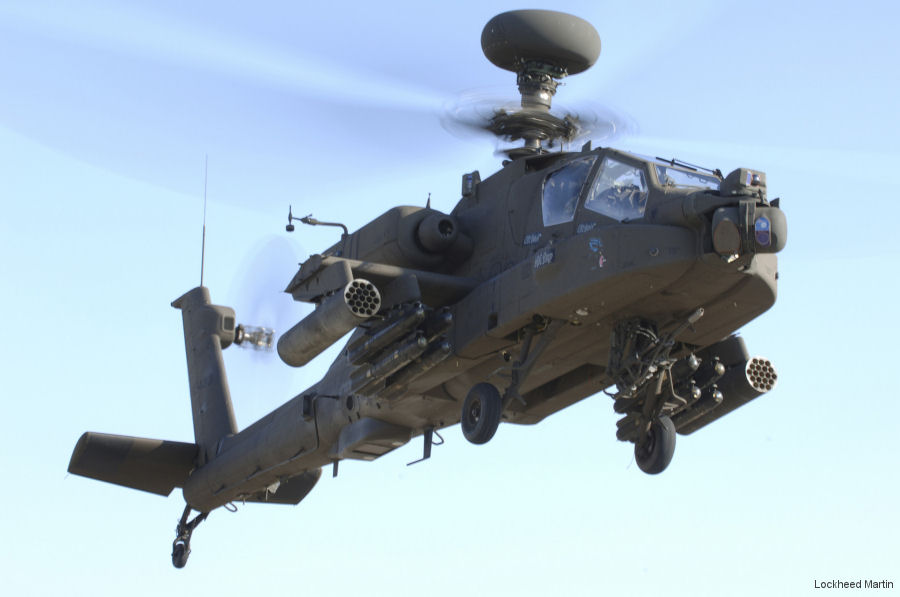 AH-64E Fire Control Radar Testing Successful, 18-Nov-19 : #C4ISR Longbow LLC, a joint venture of Northrop Grumman and Lockheed Martin, completed AH-64E Apache Follow-On Test and Evaluation II (FOT&E II) for the AN/APG-78 Fire Control Radar (FCR)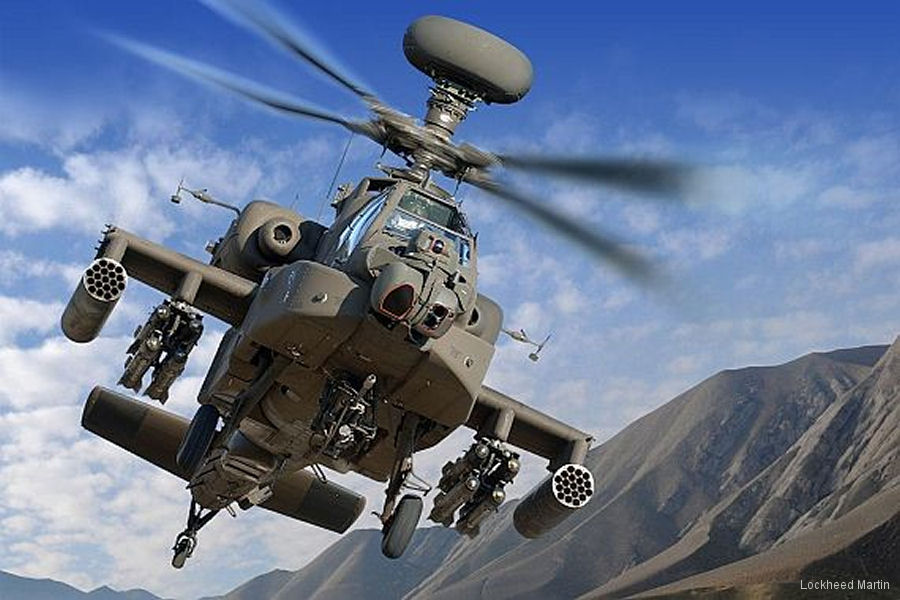 New Radar Frequency Interferometer for Apache, 30-Oct-19 : #survivability Lockheed-Martin to provide a Modernized Radar Frequency Interferometer (MRFI) for the AH-64 Apache which identifies intelligence, surveillance and reconnaissance (ISR) emitters and allows the pilot to detect and engage a threat long before the aircraft becomes vulnerable, increasing aircraft survivability and lethality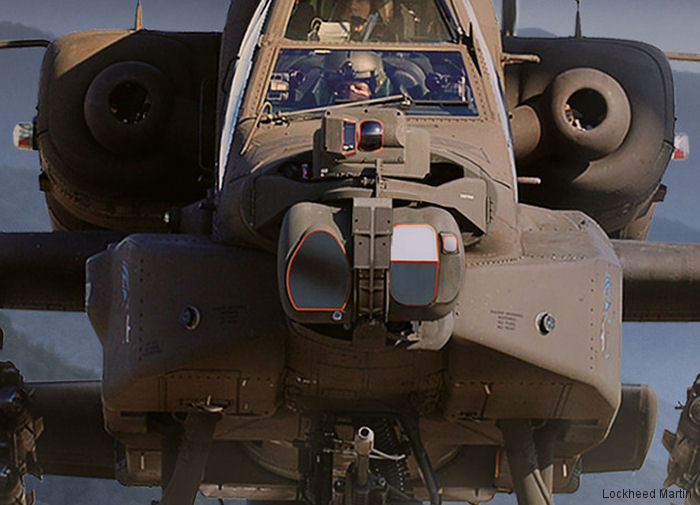 AH-64E Apache Modernized Turret, 17-Oct-19 : #Apache Lockheed Martin awarded US Army' $40M contract to produce Modernized Turrets (M-TUR) for the AH-64E Apache. It is an upgrade of the Modernized Target Acquisition Designation Sight and Pilot Night Vision Sensor (M-TADS/PNVS) that is located on the nose of the helicopter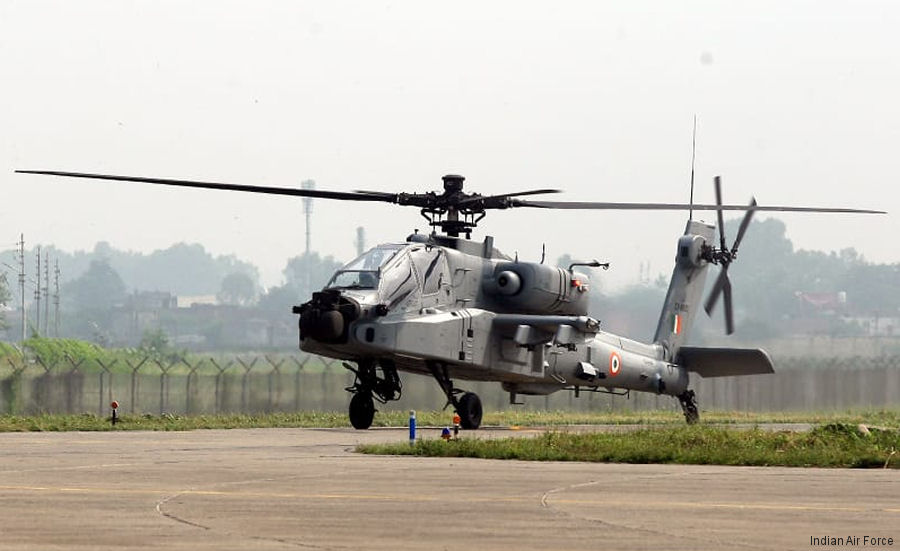 AH-64E Enters Indian Air Force Service, 04-Sep-19 :

#Apaches The first 8 of 22 Boeing AH-64E(I) Apaches were inducted into Indian Air Force' 125 Squadron with a ceremony at Pathankot Air Force Station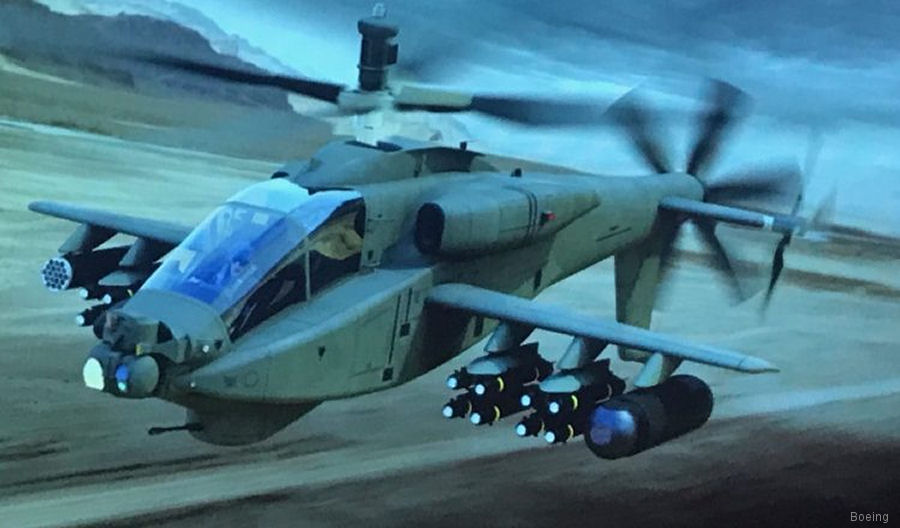 Boeing Unveil High Speed Apache, 19-May-19 : #Apache Boeing working on a compound variant of the Apache with a large fixed-wing and a pusher propeller in the rear. Expected to fill the gap between current AH-64E and FVL programs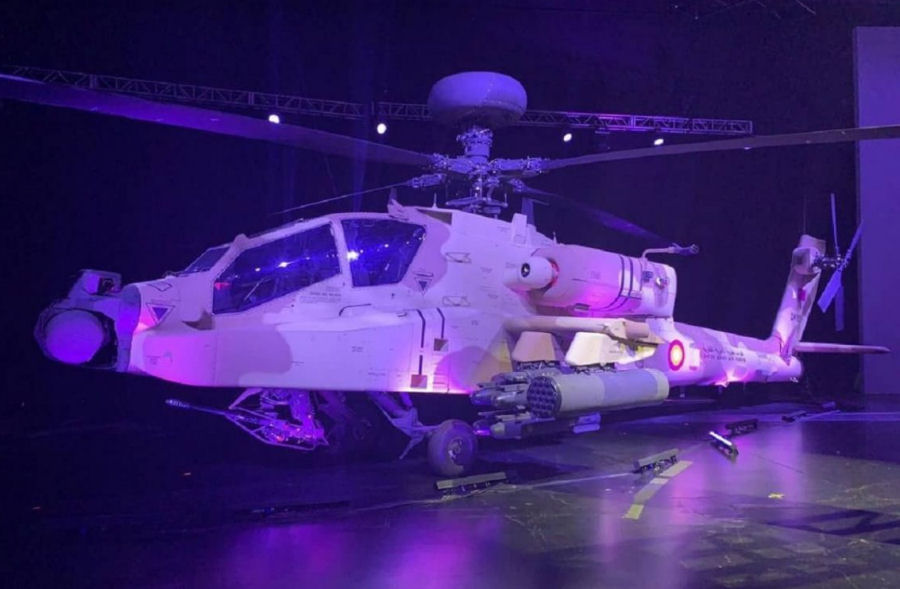 Additional 24 AH-64E Apache for Qatar in $3B Deal, 17-May-19 : #Qatar The Qatar Air Force, which just started receiving the first of 24 AH-64 Guardian Apaches ordered in 2014 received U.S. State Department approval for additional 24 helicopters and 2500 Hellfire missiles in a Foreign Military Sale (FMS) valued $3.0 billion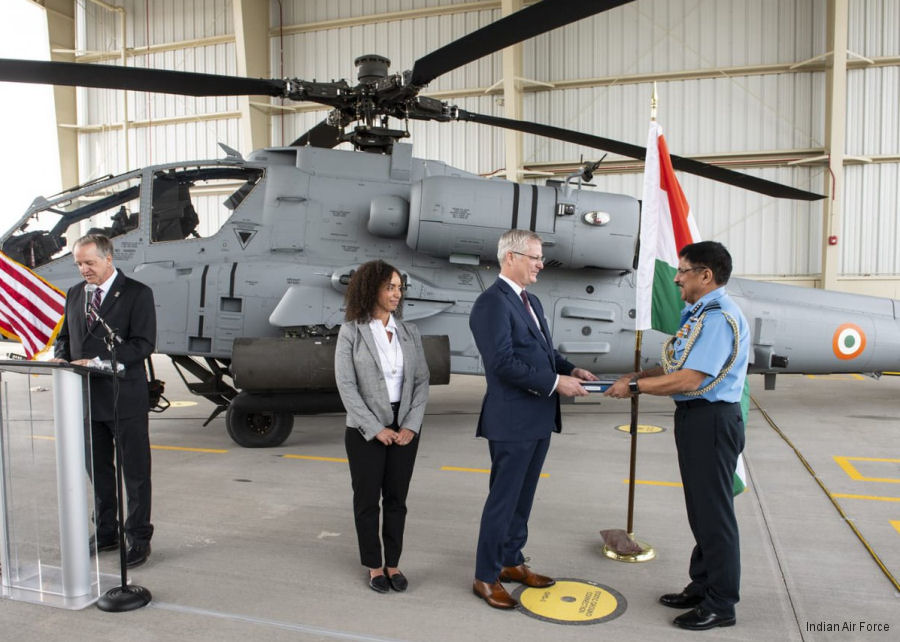 First Apache Delivered to Indian Air Force, 12-May-19 : #Apache Boeing and Indian Air Force held ceremony at Mesa, AZ for the formal reception of the first AH-64E(I) Guardian Apache for the IAF. Scheduled to arrive to India next July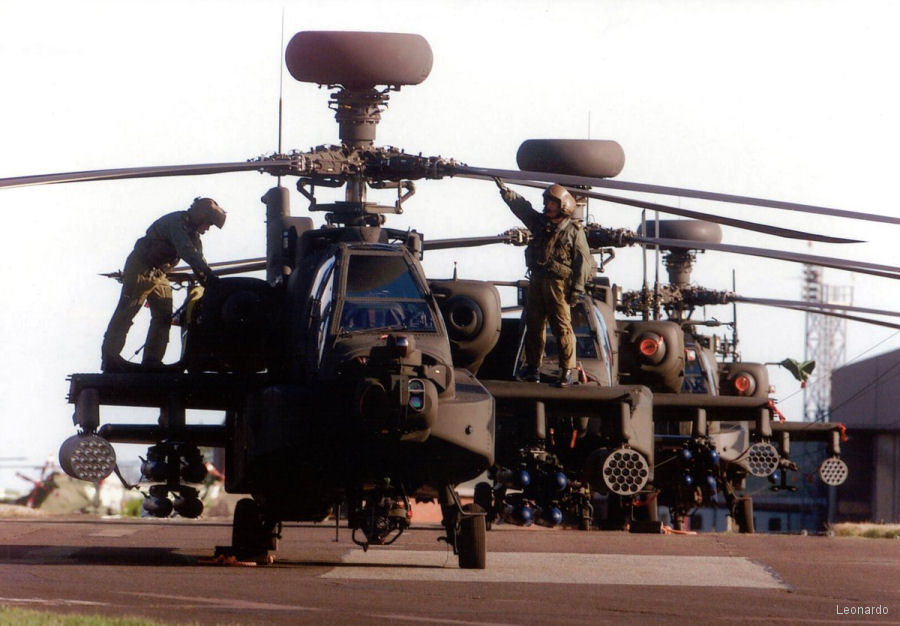 UK MoD £293M Contract for Apache Support, 17-Jan-19 : #Apache Leonardo (UK) Yeovil plant awarded 5-year £293 million MoD contract for support of the existing 50 Army Air Corps Apache AH1 to cover until retirement in 2024. AH-64E to enter service in 2022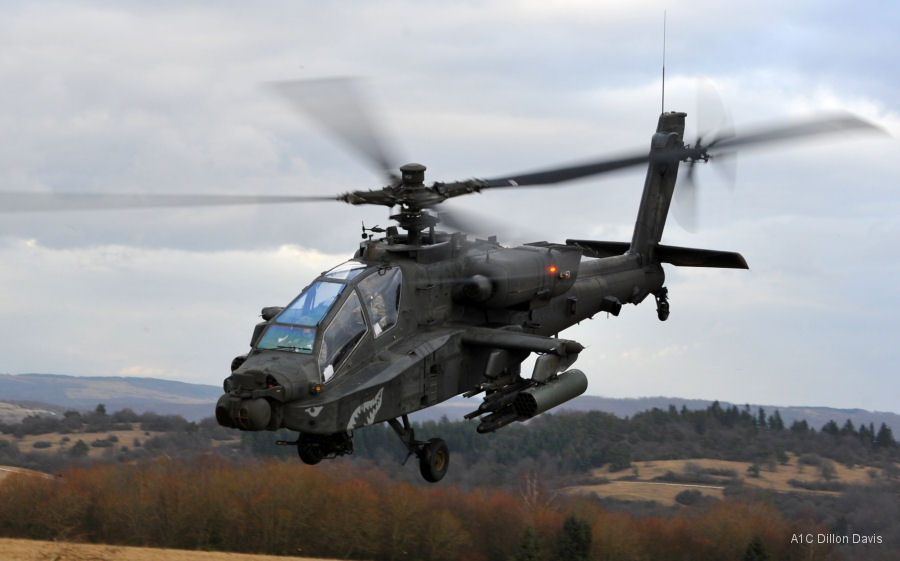 Approved Ten AH-64E for Egypt, 03-Dec-18 : #Egypt US State Dept approved possible Foreign Military Sale (FMS) of 10 Boeing AH-64E Apache and related training and support equipment to Egypt valued $ 1 Billion.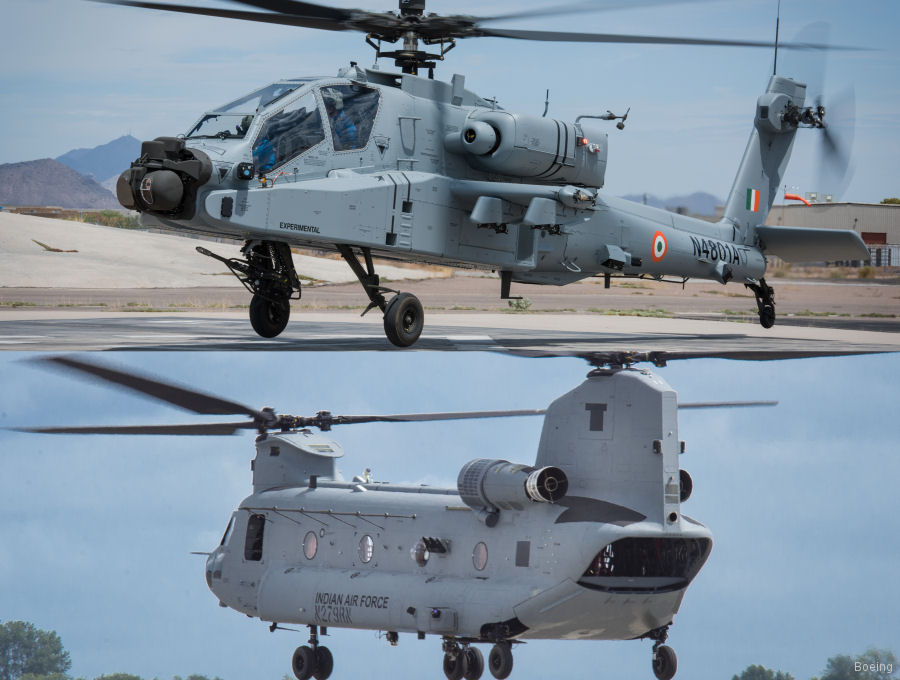 India Apache and Chinook First Flight, 27-Jul-18 :

#IndiaApacheChinook The first ones of 22 AH-64E Apache and 15 CH-47F(I) Chinook military helicopters for the Indian Air Force completed first flight. To be delivered next year