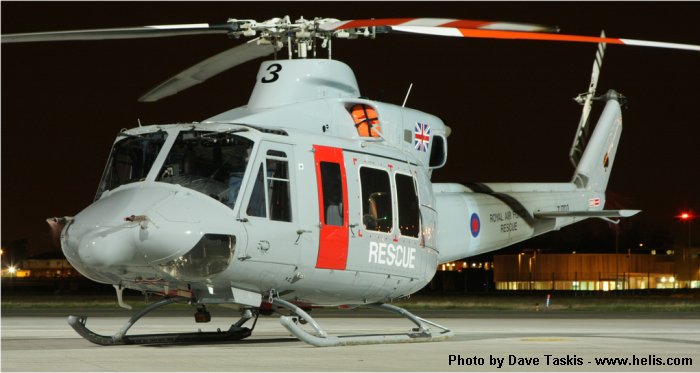 The contractor-owned Bell 412EP is known as the
Griffin HT.1
and is used by an RAF
shadow unit
at the Defence Helicopter Flying School for advanced, multi-engined rotary wing training.

Modified 412EP
Griffin HAR.2
used for contract SAR duty in
Cyprus
. They have a variable speed winch and an additional array of radios for maritime uses, together with mods for overwater operations. Replaced the
Wessex HC.2
in this role.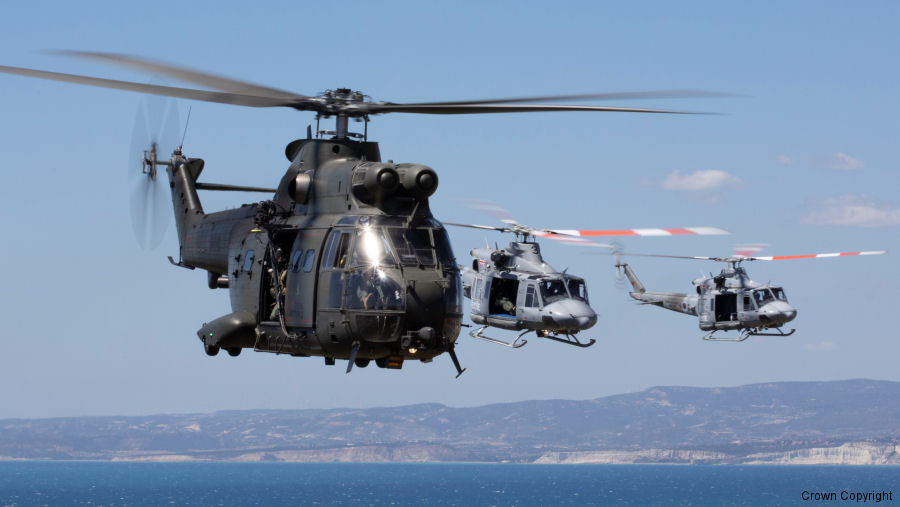 RAF Akrotiri Changes Griffins for Pumas, 03-Apr-23 :

#Cyprus Royal Air Force (RAF) 84 Squadron based out of RAF Akrotiri, Cyprus transitioned from the Griffin HAR.2 (Bell 412) to the Puma HC.2 on March 31, 2023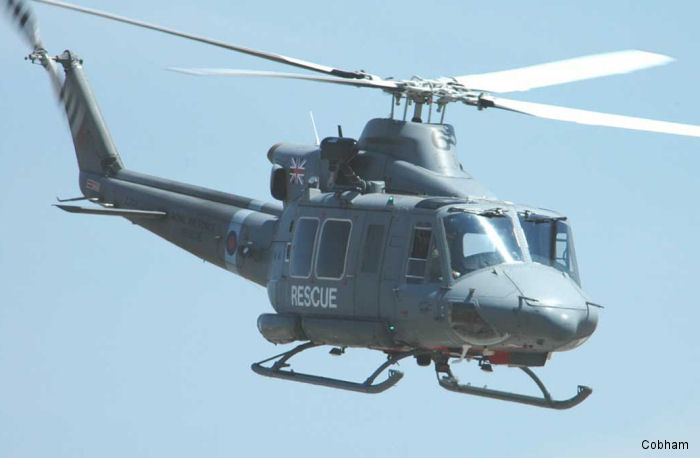 Cobham Bell 412 Support for QinetiQ, 02-Jun-16 : Cobham sign contract to provide Helicopter support to the UK Empire Test Pilots' School and Rotary Wing Test and Evaluation Squadron. A Bell 412 Griffin HAR.2 will be based at MOD Boscombe Down