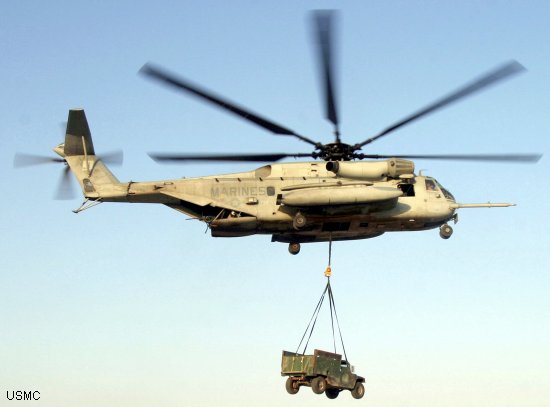 Improved, 3 engined version of the S-65 (H-53) Sea Stallion. Primarily a heavy lift workhorse, the General Electric T64-GE-416 turboshaft engines and revised 7 bladed main rotor have given it almost twice the lift capability of the 1960s H-53 Sea Stallions and Super Jollys it was intended to replace. In 2004, it was still the western world's largest production helicopter. First flew as the YCH-53E on 1 March 1974 at Sikorsky's Stratford plant. The MH-53E Sea Dragon is a mine countermeasures version of the basic airframe.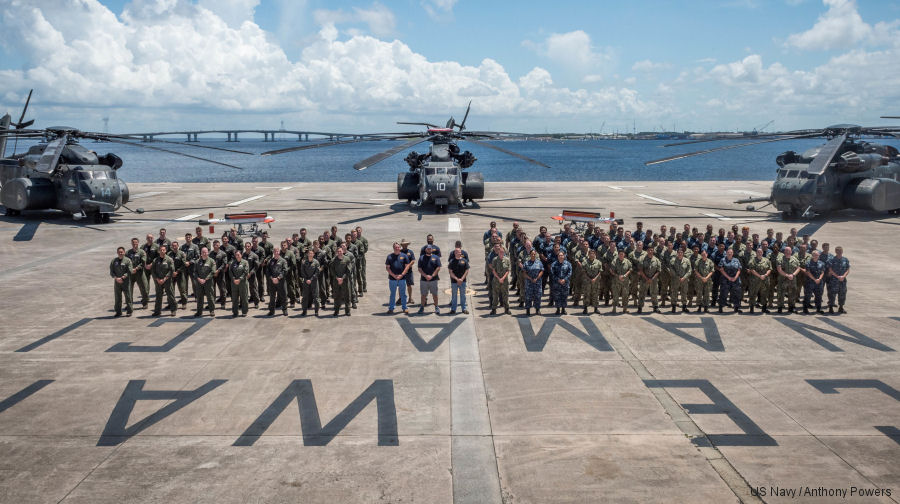 AQS-24C Mine Hunting System, 12-Feb-19 : #mines Northrop Grumman delivered first AQS-24C upgraded hunting mining systems to the US Navy to be used by MH-53E Sea Dragon helicopters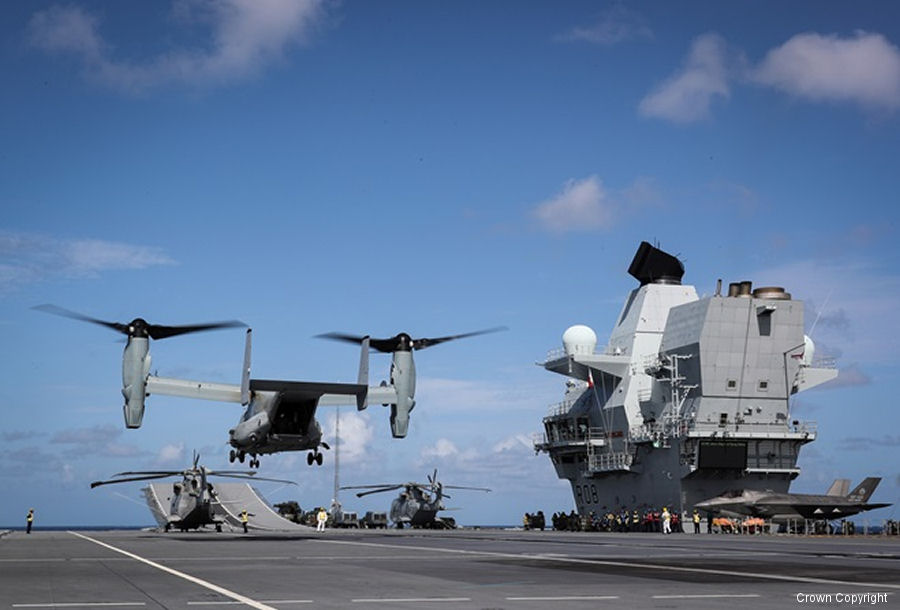 Osprey and Sea Dragon on HMS Queen Elizabeth, 11-Oct-18 :

#HMSQE Part of her first flight trials (Westlant 18) underway in U.S. eastern coast, HMS Queen Elizabeth received an MV-22B Osprey and a MH-53E Sea Dragon on board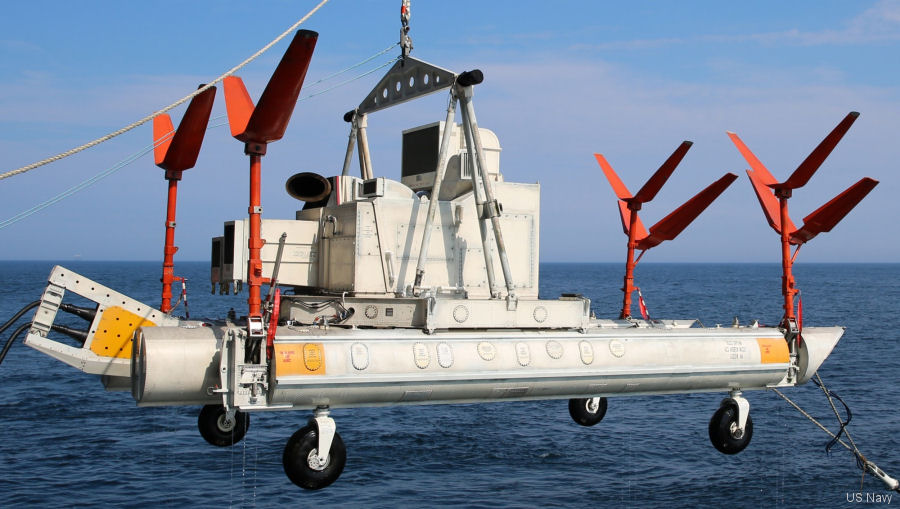 MH-53E Minesweeping Systems Overhaul, 27-Aug-18 : #SeaDragon Technical Systems Integration Inc awarded $10M contract for overhaul of catamaran hydrofoil platforms MK-105 for magnetic minesweeping used by the US Navy' MH-53 Sea Dragon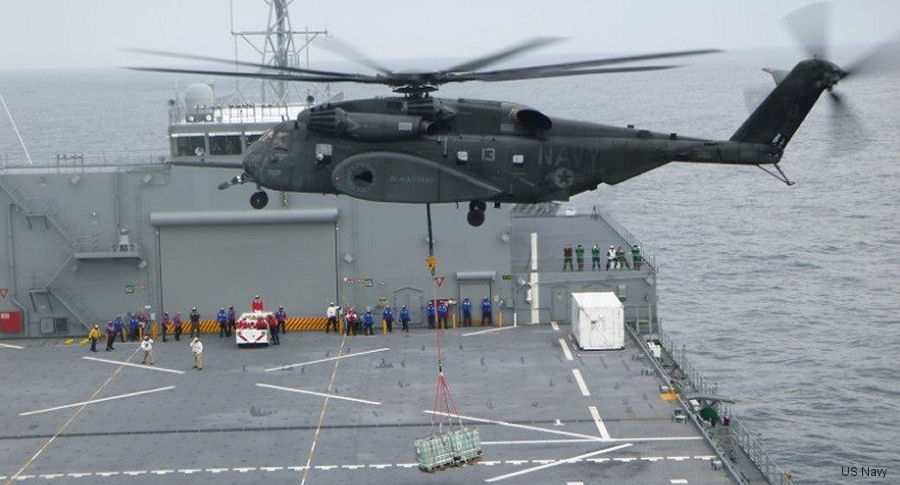 CPI Aero Tow Hook Assemblies for MH-53E, 25-May-17 : CPI Aero contracted by Sikorsky to provide maintenance repair and overhaul (MRO) services for tow hook assemblies used by MH-53E Sea Dragon, the US Navy's primary airborne mine countermeasures aircraft
Model
Year
History
YCH-53E
1974
CH-53E Super Stallion
1980
MH-53E Sea Dragon
1982
Originally requested by the US Navy as their main Airborne Mine Countermeasures (AMCM) helicopter but also used in the most common heavy-lift tr ...

S-80M-1
1989
The S-80M-1 export variant of the MH-53E is the only variant of the S-80 series that found a foreign buyer, with 11 obtained by the Japanese Mari ...

CH-53K King Stallion
2015
Formelly known as CH-53X, the CH-53K is a general redesign of the CH-53E with new engines, new cockpit layout and a wider cargo hold to allow it ...
The CH-53K programme suffered a number of difficulties, including the need to re-design the gearbox, which delayed the first flight of the YCH-53 ...
The CH-53K is Sikorsky proposal for the German Heavy Lift Helicopter replacement program. First helicopter scheduled for official delivery to ...

List of Operators of Sikorsky S-80 H-53E
| | |
| --- | --- |
| From | Organisation with model S-80 H-53E |
| 1979 | |
| 1983 | |
| 1986 | |
| 1989 | |
Construction Numbers on database of S-80 H-53E or its versions