News about Vietnam Helicopter Company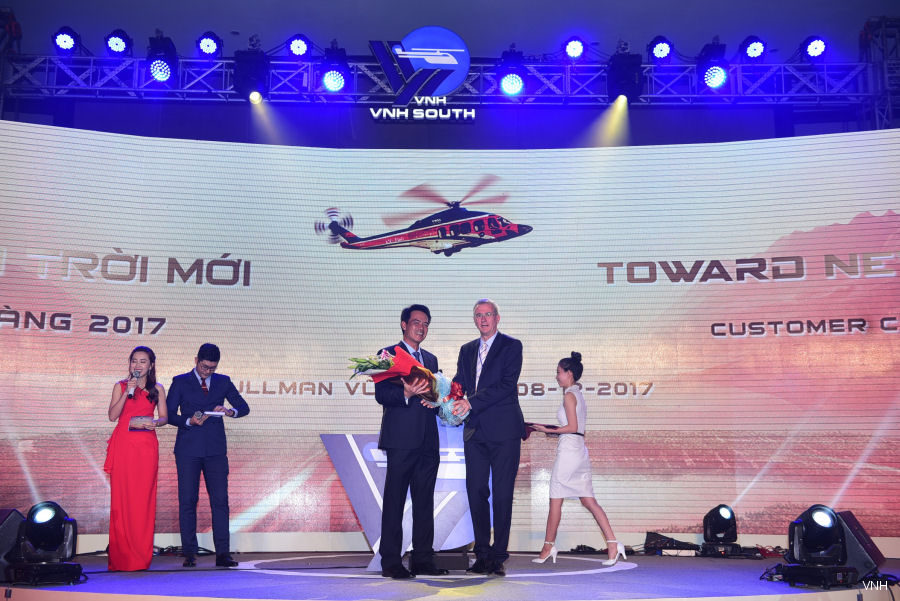 Vietnam's VNH South Honored Its Customers, 09-Dec-17 : Recognizing its customers and partners VNH South organized the 2017 Customer Conference with the theme "Toward new horizons" at The Pullman Vungtau on December 8. Completed 7,500 flying hours in 2017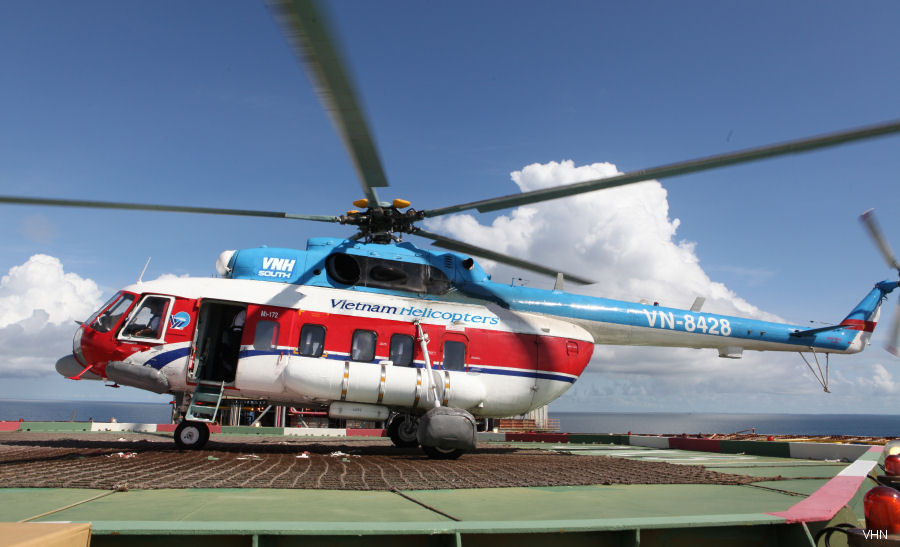 VNH South Renewed Contract with Vietsovpetro, 10-Apr-17 : Southern Vietnam Helicopter Company (VNH South) and Vietsovpetro Joint Venture (VSP) signed renewal Helicopter Service for 2017–2019. Vietsovpetro represents nearly 40% of VNH South flight hours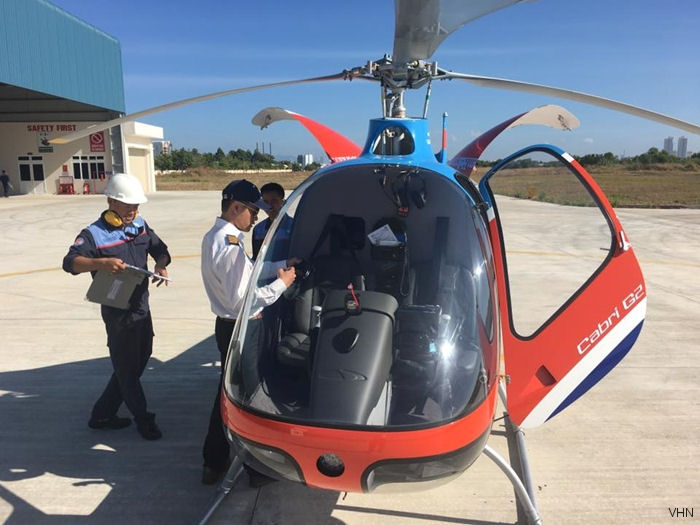 VNH Training Center Received Third Cabri G2, 19-Jan-17 : An anniversary of 5-year establishment of VNH Training Center (VNHT), dated 6 January 2017, was marked with the great successful acceptance, assembly and flight testing of its 3rd Cabri G2.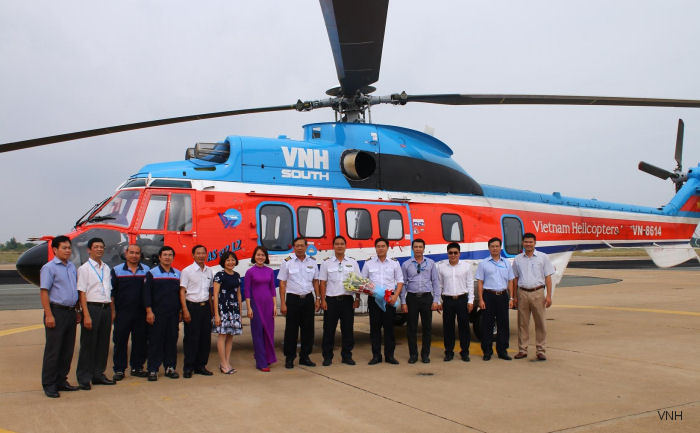 Airbus Completes VNH AS332L2 Overhaul, 09-Dec-16 : Vietnam's VNH South AS332L2 returned to Vung Tau after completion of its overhaul at Airbus Helicopter Malaysia's MRO facility in Subang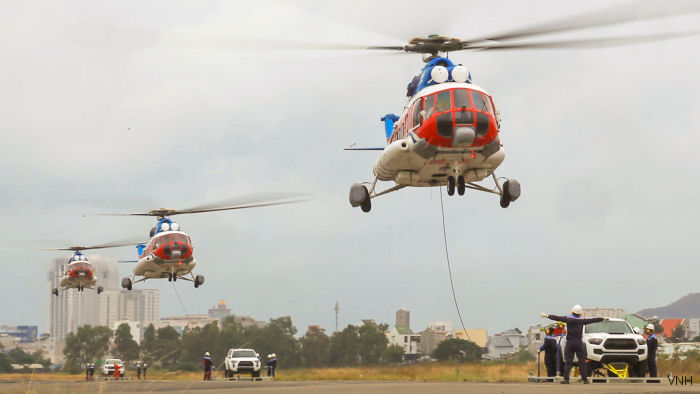 VNH South's Carlifting Service, 02-Dec-16 : Southern Vietnam Helicopter Company (VNH South) Mi-172 cargo sling 3 Toyota pickup trucks for the British television automobile series Top Gear at the Vung Tau airport. Was filmed from VNH's EC155B1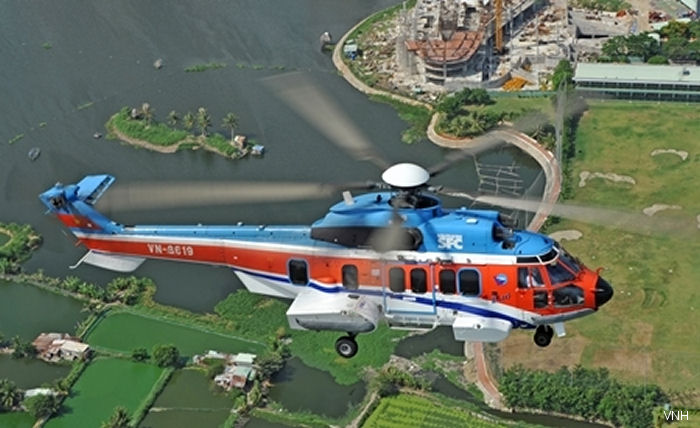 Vietnam EC225 And AS332L2 Prepared to Fly, 16-Nov-16 : Based on EASA, Civil Aviation Administration of Vietnam issued lift of ban for the AS332L2 and EC225 helicopters to allow operators to return the fleet to service.
Vietnam VNHS Goes Live on Ramco Software, 30-Aug-16 : Ramco Systems from India announced the successful go-live of its Aviation Suite software at state-owned Vietnamese helicopter operator, Southern Vietnam Helicopter Company (VNHS)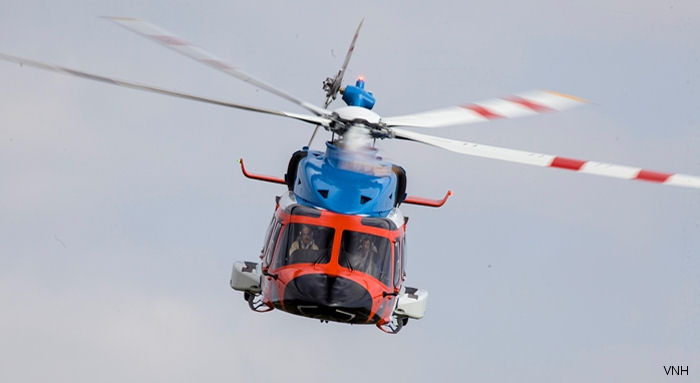 Waypoint AW189 on Lease to VNH South, 13-Jul-16 : FIA 2016 Waypoint Leasing from Ireland closed a lease agreement with Southern Vietnam Helicopter Company (VNH South) for one AW189 based at Vung Tau for offshore operations