Established 2013, on April 2016 rebrand to Babcock Offshore Services Australasia Pty Ltd part of Babcock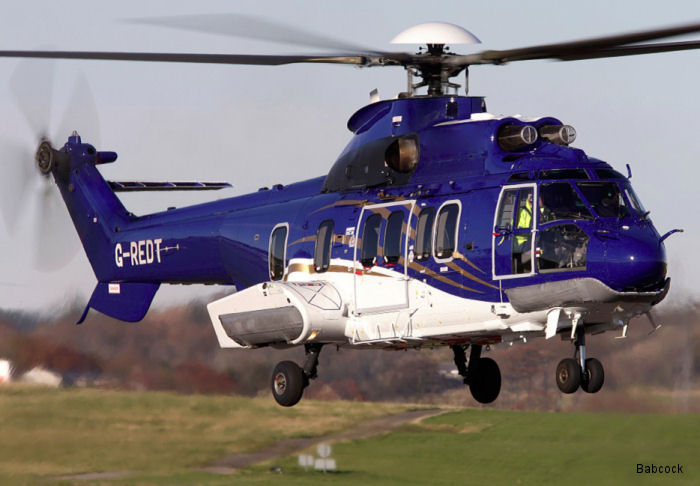 Bond Rebrands to Babcock, 26-Apr-16 : As the final step in the process of Bond Aviation acquisition by Babcock International Group, name change began in April with signage and uniforms adopting the Babcock logo.
Two EC225 delivered to Bond Australia, 12-Dec-13 : Two EC225s delivered yesterday are the initial Eurocopter-built aircraft in the portfolio of Waypoint Leasing, a leading global helicopter leasing company. Waypoint has signed an agreement to provide the aircraft to Avincis Group's subsidiary, Bond Helicopters Australia, to use for offshore crew change missions.
Bond Takes off in Australia, 15-Oct-13 : Bond Helicopters Australia Pty Ltd today formally celebrated the launch of its new business providing offshore helicopter services to the energy industry in Australia, one of the fastest growing offshore markets in the world.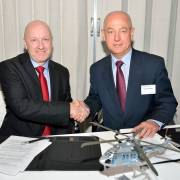 Avincis buys 3 new EC225 for Australia, 24-Sep-13 : Avincis Group (Avincis), the world's leading provider of aerial services for mission critical operations, and Eurocopter today announced the purchase of three new EC225 helicopters.
15-May-13 - Bond enters Australian market

Bond Australia List of helicopters

Help Us
C/N
Version
Built
In this Org
In other Org
2826
ec225lp
2013
VH-NWC : Bond Australia from Dec13

92-0265
s-92a
2014
VH-NWD : Bond/Babcock Australia Sep15-2019, test serial N265R

G-MCSL : Babcock MCS Offshore from Mar19

2879
ec225lp
2013
VH-NWG : Bond Australia from Dec13

2944
h225
2014
VH-NWJ : Bond Helicopters Australia Pty from Oct14

92-0267
s-92a
2014
VH-NWV : Bond Australia from Sep15, test serial N267Z

2048
as332L
1983
VH-NYV : Bond Australia Sep13-2015

LN-OMD : Helikopter Service 1983-1997, test serial F-WXFA
C-GTCH : Cougar Helicopters Apr97-Nov06
C-GOSE : CHC Nov06-Sep13; to Vector Aerospace
- N748VA : Wells Fargo Bank from May15

92-0232
s-92a
2014
VH-NYW : Bond Australia from Nov14

N232F : Sikorsky from Sep13; Wells Fargo Bank from Mar14

2007
as332c
1981
VH-NYX : Bond Australia Sep13-Apr15

- OE-GXB : Austria, test serial F-WTNW; to N332CH
C-GSEM : Sealand Helicopters 1986-1988
- HK-3197X : Colombia, noted 1985 op by Sealand Helicopters
C-GSEM : Canadian Helicopters Ltd 1992-jan98
- HC-BPE : Ecuador, rtn to C-GSEM
F-WQDZ : Eurocopter France (or heli-union), conv to AS.332L
G-CHCA : Brintel Helicopters Jan98-Jun99
OY-HEO : Danish International Helicopters from Jun99, based Esbjerg
OY-HEO : pictured at Aberdeen, Scotland
C-FYZD : CHC May09-Aug13
C-FYZD : Aug13 sold to Vector Aerospace and heading to Australia
- N707VA : Wells Fargo Bank from May15
: 03aug17 at Airbus Helicopters facility at WMSZB (?)

92-0233
s-92a
2014
VH-NYZ : Bond Australia Nov14-2016; Babcock Australia 2016-Mar19

N233Q : Sikorsky from Sep13; Wells Fargo Bank from May14
G-MCSK : Babcock MCS Offshore from Mar19
: at Sumburgh
: